Far Cry Primal has been announced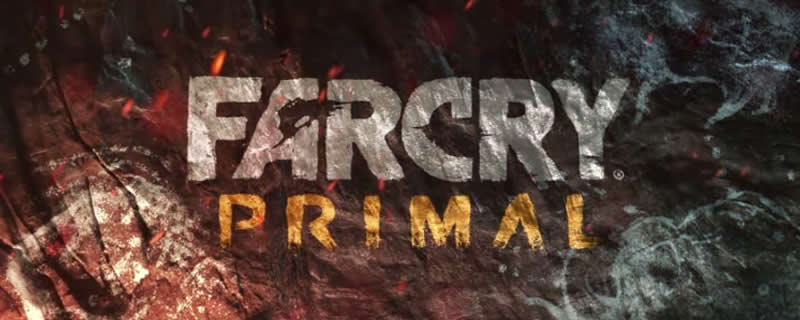 Far Cry Primal has been announced
Â
In the most recent Far Cry games some of my favorite moments have been when I have used the wildlife to my advantage, or sometimes when the wildlife decides that I the player need taking down a peg or two.Â
With the announcement of Far Cry Primal we know that the franchise will be going way back in time, a time long before gunpowder and steel where there will surely be a lot of fearsome animals fight as you the player try to survive the early days of mankind. Â
Â

Â
In the past Far Cry has always been set sometime close to the modern day, where guns have been used as the primary means of combat, so stepping so far back in time may seem like a…. step back for the franchise, but I personally think that this will make this Far Cry game much more interesting than it's predecessors.
As I said at the start of this article I really enjoyed the role nature had to play in the most recent Far Cry games, whether it was punching a shark to death to upgrade my wallet of turning around to find myself half eaten by a crocodile, so I think a focus on these kinds of moments will create a very unique experience. Â Â
Â
 The award-winning Far Cry franchise that stormed the tropics and the Himalayas now enters the original fight for humanity's survival with its innovative open-world sandbox gameplay, bringing together massive beasts, breathtaking environments, and unpredictable savage encounters.
Â
 Â
Far Cry Primal will be releasing on PS4, Xbox One, and PC and will be coming out 23rd of February 2016 on consoles with a later PC release in March 2016. It is a shame to see the PC version of the game be delayed like this, but hopefully this will result in a better title for all PC players.Â
Â
You can join the discussion on Far Cry Primal on the OC3D Forums.Â
Special thanks to forum member Wraith for his original news post.Â
Â
Â
//
Far Cry Primal has been announced, bringing the Far Cry franchise way back in time. Expect some madness with wildlife.http://www.overclock3d.net/articles/gpu_displays/far_cry_primal_has_been_announced/1

Posted by OC3D on Wednesday, 7 October 2015
Far Cry Primal has been announced. Expect some madness with wildlife. http://t.co/Q3VhRdoNia pic.twitter.com/8wak5zC8yR

— OC3D (@OC3D) October 7, 2015