Forbidden GPU – Unreleased RTX 3080 Ti 20GB graphics card surfaces
This GPU should have been destroyed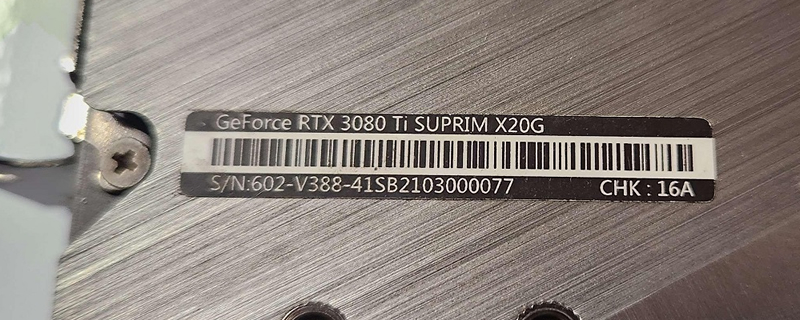 MSI's unreleased RTX 3080 Ti 20GB graphics card has become available on the second hand market
This GPU should not exist. It should have been destroyed by MSI or hidden away inside MSI HQ when Nvidia decided to cancel their planned RTX 3080 Ti 20GB; but it wasn't, and now it is available to purchase on the second hand GPU market.Â
The well versed PC enthusiasts amongst you will know that Nvidia's RTX 3080 Ti launched with 12GB of GDDR6X memory, not 20GB, but it is clear now that Nvidia had plans to launch 20GB RTX 3080 Ti graphics cards, and that Nvidia's partners had already started to produce said graphics cards before Nvidia abandoned the idea.Â
Currently, we know of RTX 3080 Ti 20GB graphics cards from MSI and Gigabyte that were manufactured before Nvidia cancelled the graphics cards. Many of these GPUs made their way into the hands of cryptocurrency miners, and now one of these graphics cards have found their way onto Facebook marketplace, where the GPU has been listed for $1,100 Australian.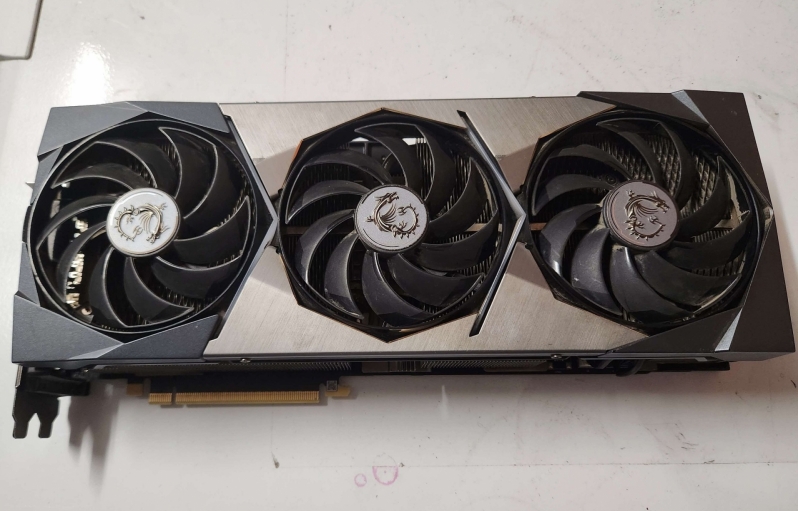 As an unreleased product, this MSI RTX 3080 Ti 12GB graphics card is a collectors item, and while the GPU does appear to be capable of overclocking, it also appears to be using hacked or customised GPU drivers. Simply put, this is not a normal RTX 3080 Ti graphics card, and purchasers should not expect it to work with official GeForce GPU drivers.
Below we can see this MSI SURPIM RTX 3080 Ti 20GB graphics card achieve a graphics score of 21,083 in 3DMARK Time Spy, a score that is higher than a normal RTX 3080 Ti. This high score is likely due to a GPU overclock that the seller has applied.Â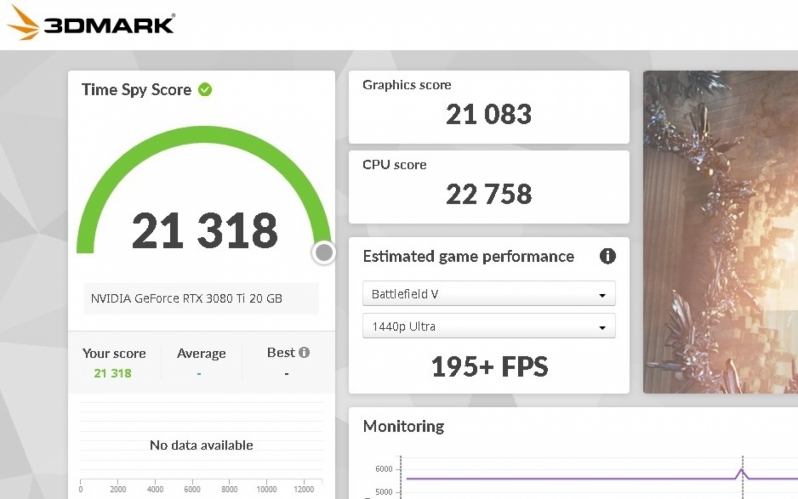 With an asking price of 1,100 Australian Dollars, our advice to any potential purchasers is to avoid this graphics card. Without official driver support, anyone who uses this GPU will not benefit from the optimisations or tweaks of Nvidia's latest GeForce Game Ready drivers. On top of that, this GPU's asking price is absurdly high, even if the GPU has some appeal for collectors.
Since this graphics card was almost certainly owned by a cryptocurrency miner at some point, it is also probable that this graphics card is heavily used, giving the graphics card a questionable lifespan. Add all of these factors together and you have a product that is not worth dealing with.
You can join the discussion on MSI's unreleased RTX 3080 Ti 20GB becoming available on the second hand GPU market on the OC3D Forums.