Nvidia moves their GeForce RTX 4060 forward to June 29th
DLSS is entering the mainstream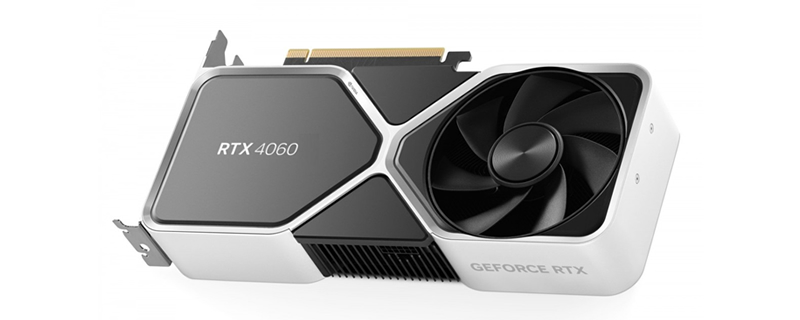 Nvidia's RTX 4060 is launching on June 29th, and the GPU will cost £289 in the UK
Nvidia has today confirmed that their RTX 4060 will be launching on June 29th, moving the graphics card's launch forward from its original "July 2023" release timeframe. Like other RTX 40 series graphics cards, Nvidia's RTX 4060 will feature support for AV1 encoding and feature support for Nvidia's DLSS 3 Frame Generation technology, bringing that feature to the mainstream PC market.
On the company's website, Nvidia has confirmed that their RTX 4060 graphics card will cost £289 in the UK. For that, RTX 4060 purchasers will receive a graphics card with 8GB of GDDR6 VRAM, and 3072 CUDA cores. The graphics card will have a TDP of 115 watts, which means that Nvidia's RTX 4060 will be easy to cool and very power efficient. For context, Nvidia's RTX 3060 has a TDP of 170W.
If you are interested in reviews for Nvidia's RTX 4060, know that you can expect to see reviews for this graphics card ahead of its June 29th launch. We cannot confirm specific review dates at this time, but it is not uncommon for GPU reviews to go live one day ahead of their official launch.

Currently, Nvidia has not revealed the official release date of their planned 16GB RTX 4060 Ti models. We know that Nvidia plans to launch their RTX 4060 Ti 16GB sometime in July with an MSRP of $499 in the US.Â
You can join the discussion on Nvidia's RTX 4060 launch date and UK pricing on the OC3D Forums.