Nvidia's drivers are now Game Ready for Zombie Army 4, Apex Legends and Metro Exodus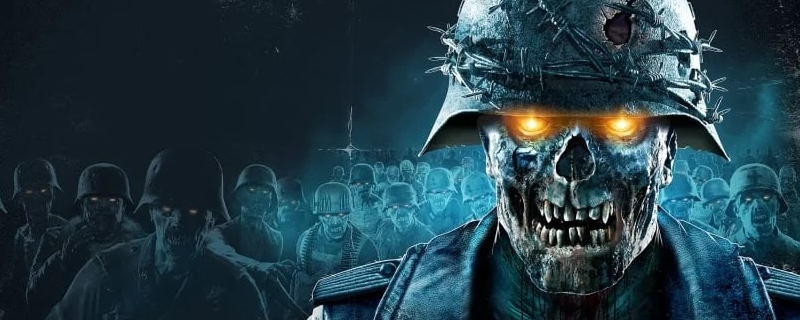 Nvidia's drivers are now Game Ready for Zombie Army 4, Apex Legends Season 4 and Metro Exodus: Sam's Story
Nvidia's starting February well with the release of new
Geforce Studio
and Game Ready driver releases, with its February Studio driver and its new Geforce 442.19 WHQL driver.Â
On the gaming side, Nvidia's latest Game Ready driver has released with optimisations for Zombie Army 4: Dead War, Apex Legends Season 4 and Metro Exodus: Sam's Story.Â
In addition to these game optimisations, Nvidia's new driver has also released with support for enhanced Maximum framerate settings, which now allows maximum framerates to be set from 20-1000 FPS and adds a new global VRSS option for VR users.Â
This new driver also ships with three new G-Sync Compatible monitors, which are ASUS' VG259QM, Dell's AW2521HF, and LG's 34GN850. All relevant release notes can be read below.Â
 Â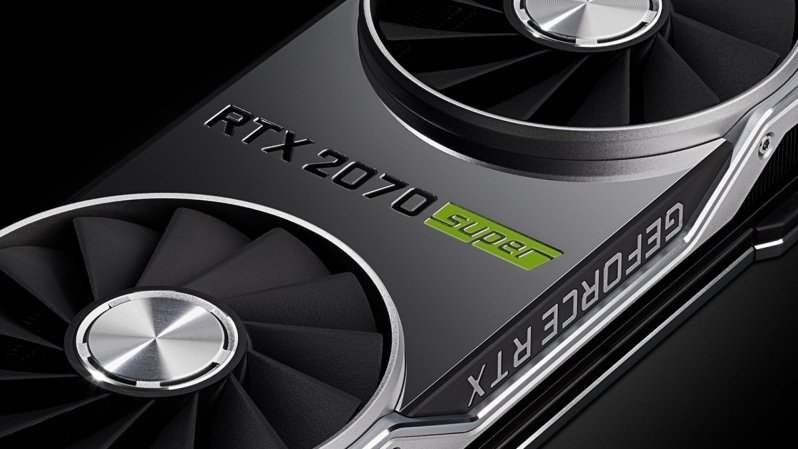 Â
Game Ready Drivers provide the best possible gaming experience for all major new releases. Prior to a new title launching, our driver team is working up until the last minute to ensure every performance tweak and bug fix is included for the best gameplay on day-1.
Game Ready for Zombie Army: Dead War 4
The new Game Ready Driver provides the latest performance optimizations, profiles, and bug fixes for Zombie Army: Dead War 4. In addition, this release also provides optimal support for Apex Legends Season 4 and Metro Exodus: Sam's Story.

Maximum Framerate
In the last Game Ready Driver, we introduced a new Maximum Framerate Setting into the NVIDIA Control Panel which allowed gamers to set the max framerate a 3D application or game can render. With the latest Game Ready Driver, we've incorporated community feedback asking for the limits to be extended. As a result, framerate limits can be as low as 20fps and can be raised as high as 1000fps.
New Features and Other Changes

– NVIDIA Control Panel>3D Settings>Maximum Frame Rate control
Extended the slider values to minimum=20, maximum=1000.
– Added Virtual Reality – Variable Rate Super Sampling (VRSS) setting to the NVIDIA Control Panel ->Manage 3D Settings page.
VRSS improves image quality by applying super sampling selectively on the central region of a frame. This feature is available for VR applications profiled for VRSS. See this Game Ready Driver article for the latest list of profiled VR apps.
Changes and Fixed Issues in Version 442.19
The following sections list the important changes and the most common issues resolved in this version. This list is only a subset of the total number of changes made in this driver version. The NVIDIA bug number is provided for reference.
Fixed Issues in this Release
– [The Witcher 3: Wild Hunt – Blood and Wine]: The game may crash when a user reaches a specific cut scene. [2726931]
– [Maxwell GPUs][OpenCL]: SETI@Home shows driver TDR occuring on Maxwell GPUs using OpenCL. [2739609]
– [Call of Duty Modern Warfare]: Streaming of gameplay using OBS will randomly stop. [2743477]
– [Battleye][Low-Latency Mode]: Launching Battleye with NVIDIA Low Latency Mode set to Ultra may cause DWM to reset. [2775906]
– [SLI+G-SYNC Stutter]: User may experience minor stuttering when using NVIDIA SLI in combination with G-SYNC. [2778783]
– [Doom (2016)]: The game crashes when launched on GeForce 600/700 series (Kepler) GPUs [2791124]
– [NVENC]: Memory leak occurs. [2805384]
– [Multiple Apps][SLI][G-SYNC]: Stuttering and drop in frame rate occurs during gameplay with SLI and G-SYNC enabled [200566678]
Open Issues in Version 442.19 WHQL
As with every released driver, version 442.19 WHQL of the Release 440 driver has open issues and enhancement requests associated with it. This section includes lists of issues that are either not fixed or not implemented in this version. Some problems listed may not have been thoroughly investigated and, in fact, may not be NVIDIA issues. Others may have workaround solutions.
For notebook computers, issues can be system-specific and may not be seen on your particular notebook.
Windows 7 Issues
– [World of Warcraft: Battle for Azeroth][DirectX 12]: The game crashes when switched from DirectX 11 to DirectX 12 mode. [200574934]
Windows 10 Issues
– [Mortal Kombat]: The game may randomly crash to the desktop without error [2813996]
– [Zombie Army: Dead War 4][Ansel/Freestyle]: The Ansel & Freestyle tabs are unselectable. [2810884]
– [Zombie Army: Dead War 4][Vulkan][HDR]:Corrupted flickering occurs when in-game HDR is enabled. [200585136]
[To work around, either disable HDR or use DirectX 12 mode.]
– [Tom Clancy's Rainbow Six Siege][Vulkan][G-SYNC]: When playing the game in Vulkan mode with G-SYNC enabled, flickering occurs after switching the game between full-screen and windowed mode.[200578641]
[To work around, either disable G-SYNC or play using an API other than Vulkan]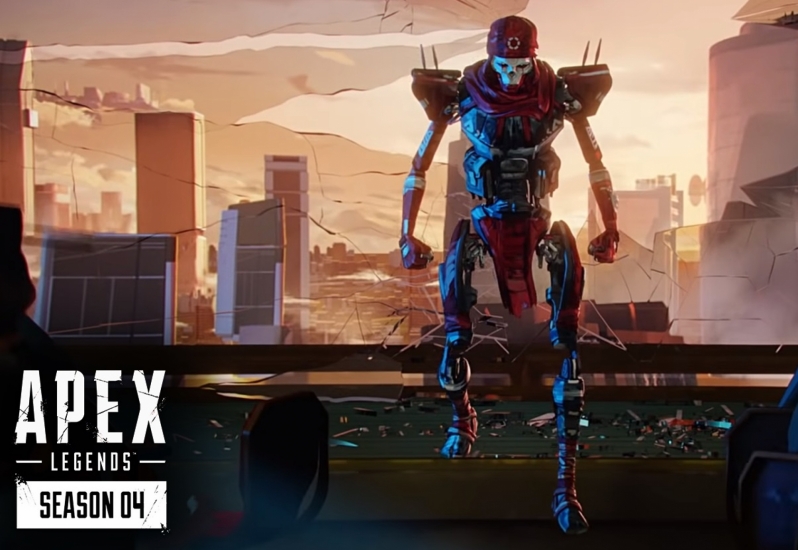 Â
Product Compatibility
Nvidia RTX 20 series
Geforce RTX 2080 Ti, Geforce RTX 2080 Super, Geforce RTX 2080, Geforce RTX 2070 Super, Geforce RTX 2070, Geforce RTX 2060 Super, Geforce RTX 2060
NVIDIA TITAN Series
NVIDIA TITAN V, NVIDIA TITAN Xp, NVIDIA TITAN X (Pascal), GeForce GTX TITAN, GeForce GTX TITAN X, GeForce GTX TITAN Black, GeForce GTX TITAN Z, Geforce Titan RTX


GeForce 16 Series

GeForce GTX 1660 SUPER, GeForce GTX 1650 SUPER, GeForce GTX 1660 Ti, GeForce GTX 1660, GeForce GTX 1650
GeForce 10 Series
GeForce GTX 1080 Ti, GeForce GTX 1080, GeForce GTX 1070 Ti, GeForce GTX 1070, GeForce GTX 1060, GeForce GTX 1050 Ti, GeForce GTX 1050, GeForce GT 1030
GeForce 900 Series
GeForce GTX 980 Ti, GeForce GTX 980, GeForce GTX 970, GeForce GTX 960, GeForce GTX 950
GeForce 700 Series
GeForce GTX 780 Ti, GeForce GTX 780, GeForce GTX 770, GeForce GTX 760, GeForce GTX 760 Ti (OEM), GeForce GTX 750 Ti, GeForce GTX 750, GeForce GTX 745, GeForce GT 740, GeForce GT 730, GeForce GT 720, GeForce GT 710
GeForce 600 Series
GeForce GTX 690, GeForce GTX 680, GeForce GTX 670, GeForce GTX 660 Ti, GeForce GTX 660, GeForce GTX 650 Ti BOOST, GeForce GTX 650 Ti, GeForce GTX 650, GeForce GTX 645, GeForce GT 640, GeForce GT 635, GeForce GT 630

442.19 WHQL Download Links
Windows 10 – 64 Bit
Windows 7 – 64-Bit

You can join the discussion on Nvidia's new Geforce 442.19 WHQL driver on the OC3D Forums.