Philips is set to release their 32-inch 8K 328P8K monitor in 2018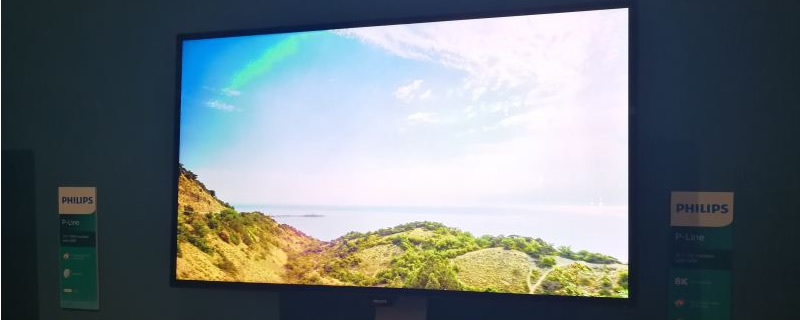 Philips is set to release their 32-inch 8K 328P8K monitor in 2018
Â
Philips has been showcasing their upcoming 328P8K display at IFA 2017, a professional grade display that comes with a colossal 8K (7680×4320) resolution and support for 100% of the Adobe RGB and sRGB colour spaces.Â
Â
This display will use a 31.5-inch IPS panel which is said to support HDR 400, which means that this display supports HDR content but can only offer a maximum brightness of 400 nits, which falls short of HDR10's 1000 nits peak brightness by a hefty margin. The 328P8K is also assumed to offer a 60Hz refresh rate, though to say the least this display is not designed for gaming.
Â
Philips had decided to utilise dual DisplayPort 1.3 cables to power this display, as Philips wants to avoid the DisplayStream Compression technology that is used in DisplayPort 1.4 to maximise image accuracy.Â
Â
Â
 Â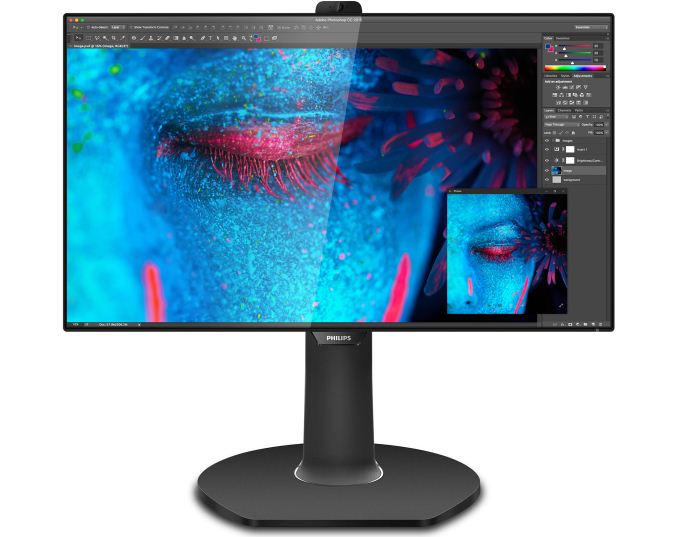 Â
Several additional features will be added to the retail version of this display, with the display model at IFA lacking a built-in camera, two 3W speakers and USB-A and USB-C ports. This display will support USB-C docking/charging on notebooks that support DP1.4 alternate mode using USB-C, sadly this function is not supported on any existing notebook. Â
 Â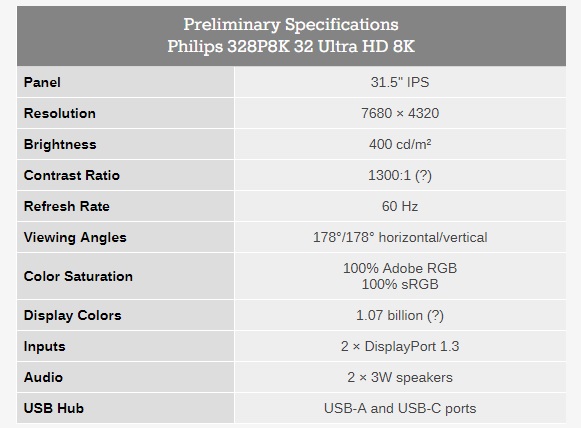 Â
Philips plans on releasing this display in the first half of 2018, pricing has not been set at this time. This display will certainly not come cheap, given its focus on the professional market. 4K video editing anyone?Â
 Â
You can join the discussion on Philips' 32-inch 8K 328P8K HDR 400 display on the OC3D Forums.
Â