The Foldable Laptop era has begun – LG's 17-inch foldable OLED panels enter mass production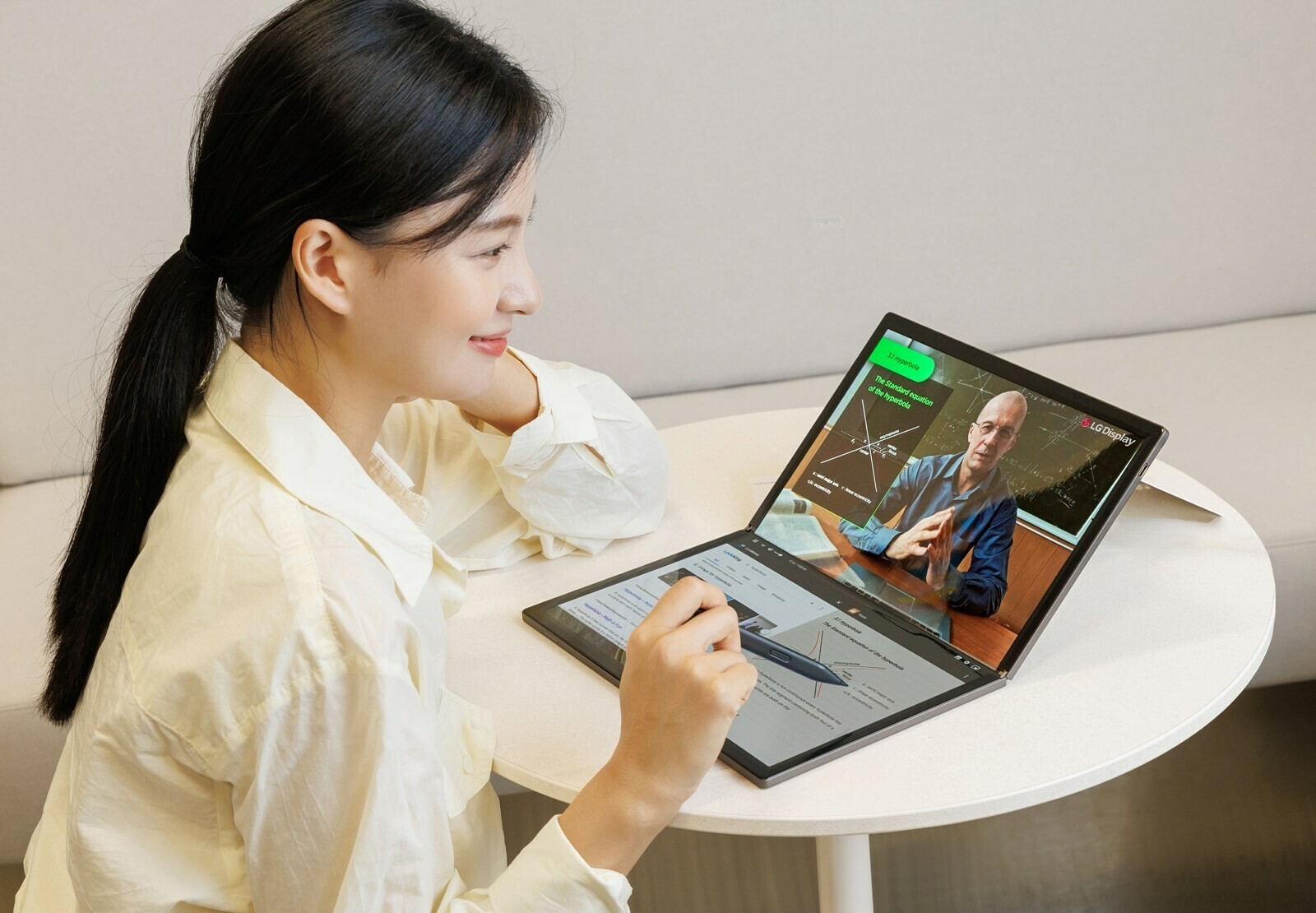 LG will power a new generation of ultra-portable devices with their new 17-inch foldable OLED screens
LG has announced today that they have started mass producing new foldable OLED screens. TLG are revolutionising the laptop and tablet market with these new 17-inch folding OLED panels, offering a crisp 2560×1920 resolution.
When used in laptops, this panel can be a large 17-inch 4:3 screen. Alternatively, they can be folded to transform the device into a dual 12.3-inch screen laptop with a 3:2 aspect ratio. These screens should also look great thanks to their true blacks and it's "infinite contrast ratio", traits that are practically exclusive to OLED panels.
One critical aspect of these new screens is LG's specialised materials. These materials minimise creasing within this screen's folding area. This allows this 17-inch foldable OLED screen to be seamless when unfolded. Its folding segment will fold with a 3R (3mm radius) curvature, fitting both sides of the screen closely together when the device is folded.
LG expects a long lifespan from these new OLED display panels. With "two-stack" OLED technology, LG delivers brighter screens that disperses energy across OLED components. This enables increased stability and longer screen lifespans, both of which are great news for users.

The company's groundbreaking 17-inch Foldable OLED for laptops integrates a specialized material that minimizes creasing in the folding area of the screen. This results in a seamless display and crystal-clear picture quality, unlike conventional foldable panels. In addition, the 17-inch Foldable OLED features an 'in-folding' design, allowing it to fold inwards with ease. The curvature of the folding portion is reduced to 3R (radius of curvature 3 mm), resulting in a slim and seamless screen design that closely fits together when folded in half. The panel incorporates QHD+ resolution (2560 x 1920) on its 17-inch large screen and boasts an infinite contrast ratio unique to OLED technology, ensuring high-definition content can be enjoyed anytime and anywhere.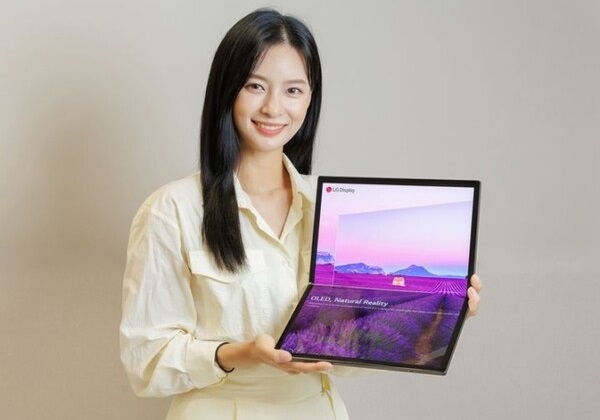 LG's new 17-inch foldable OLED screens are touch sensitive, which allows users of these screens to complete tasks with their fingertips. Users can even turn half of this screen into a keyboard. This gives users a compact 12-3-inch laptop experience without an external keyboard.
Currently, it is unknown which device makers will utilise these new folding OLED screens first. We expect to see several device makers to debut products with these new screens at CES 2024. We also think these screens are likely to be part of new Microsoft Surface series devices.
You can join the discussion on LG's exciting new OLED laptop panels on the OC3D Forums.