Razer announces their Wolverine Ultimate Gamepad for PC and Xbox One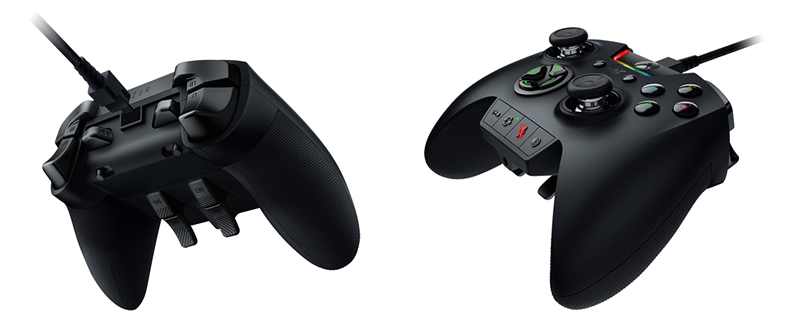 Razer announces their Wolverine Ultimate Gamepad for PC and Xbox One
Premium hardware is not new, especially when it comes to gamepad where for years aftermarket variants have stormed the market with advanced features, additional customisation options and design improvements that make these controllers a little easier to use than their Sony, Microsoft or Nintendo counterparts. 
Every gamer has their own unique style of play and controller preferences, making premium customisable controllers highly desirable for gamers, especially given the Xbox One's support for custom controller button remapping. 
To address the high-quality gamepad market Razer has revealed their new Wolverine Ultimate, which features replaceable/customisable D-pad and thumbsticks alongside 4 additional triggers and two additional multi-function shoulder buttons. 
This controller also comes with Razer Chroma support, bringing Chroma to Xbox One to allow users to customise their controller with coloured lighting colour of their choice. This is the first console product to support Razer Chroma. With the Chroma SDK developers can also create game-specific controller lighting modes, though it is unlikely that this effect will see widespread adoption. 


Our goal was to design the ultimate controller, able to adapt itself to any gamer. We started with optimized ergonomics that stays comfortable after hours of practice, and interchangeable parts so it adapts to your hands and playstyle.

Add to that, Razer Chroma lighting and a suite of remappable buttons and triggers that allow you to change up your layout and execute advanced techniques with ease. Simply put, this is our most versatile and customizable controller ever. Created for competitive gamers to play anywhere, win anywhere.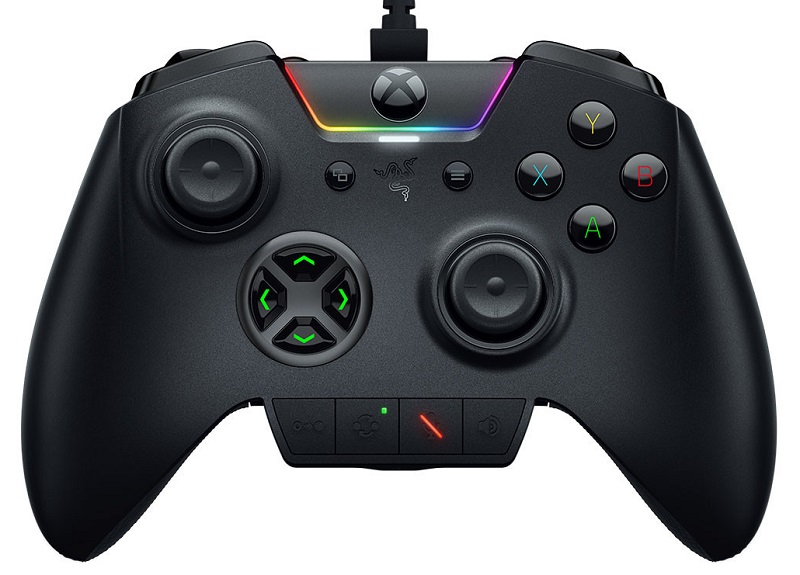 Product features:
– Remappable 2 Multi-Function Buttons & 4 Triggers
– Razer Chroma lighting with full 16.8 million colour options
– Interchangeable D-Pad – Choice between Individual and Tilting Designs
– Interchangeable Thumbsticks
– Hair-Trigger Mode with Trigger-Stop for rapid-fire
– Quick Control Panel
– Tactile Switch Action Buttons
– Ergonomic Non-Slip Rubber Grip
– Razer Synapse for Xbox app
– Razer Chroma SDK enabled
– Play Anywhere – Play on Xbox One or PC
– 5 mm audio port for stereo audio output and microphone input
– Carrying case
– Detachable 3 m / 10 ft lightweight braided fibre cable with Micro-USB connector
– Approximate size: 106 mm / 4.17 in (Length) x 156 mm / 6.14 in (Width) x 66 mm / 2.60 in (Height)
– Approximate weight (without cable): 260 g / 0.57 lbs
This new controller will start selling in September from Razer's online storefront and will be available in Q4 worldwide. This controller will cost $159.99 in the US and €179.99 in the EU. 
You can join the discussion on Razer's Wolverine Ultimate Gamepad on the OC3D Forums.