The Wooting Two Analog Gaming Keyboard has been announced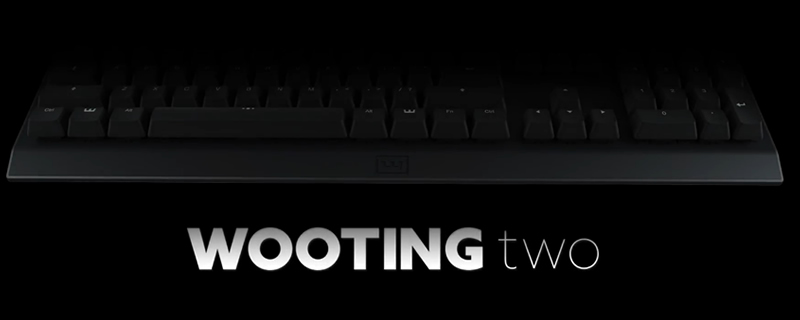 The Wooting Two Analog Gaming Keyboard has been announced
It is an understatement to say that we are fans of Wooting, the company that has single-handedly revolutionised the gaming keyboard market.
Wooting looked at mechanical gaming keyboards and wanted to give PC gamers more precision, replacing the standard on/off key switches with an analogue design, which can detect how individual keys are pushed. In games, this can allow users to differentiate between a walking an running speed with WASD and control vehicles with greater ease giving mouse/keyboard users many of the advantages that gamepads can provide.Â
Wooting's first product was the Wooting One, which we reviewed last month (link), offering a plethora of new options for PC gamers while delivering everything else that mechanical keyboard users would expect. Now the company has revealed their Wooting Two, offering a numpad and a range of additional upgrades and changes. Â
The Wooting Two will offer the same functions as the One, providing four additional programmable keys, a numpad and a lowered height to reduce and sound from heavy typing. The keyboard will use the same Flaretech key Switches with Linear55 "Red", Clicky55 "Blue" and Linear85 "Black" varieties and upgrade the keyboard from a Micro USB Cable to a USB Type-C cable.
Â
Â
Analog Input Explained
An ordinary keyboard only has a digital input. Standard digital key switches con only provide on/off signals. For example, you tap the spacebar once, the PC will think OH ITS ON! and then it's off. So what if you hold down the spacebar? The PC will just see ON..off ON..off ON..off repeatedly.
Analog inputs, however, works differently. Analog key switches can send multiple/variable inputs to the PC with a single button. This is very similar to pressing down a trigger button- or joystick (A.K.A thumbstick, analog stick) towards any angle on a controller, it will send different signals based on how far down you've pressed it.
Wooting's Flaretech key switches can read exactly how far down you've pressed a key for analog input. As you can see from the animation above, the further down you press a key, the stronger the signal gets from 0 to 100%.

For gaming, analog input has one very obvious application; you can control your movement speed and turns with WASD in a similar to a joystick. Something that has been lacking in PC the PC gaming market until Wooting delivered their One keyboard.
Â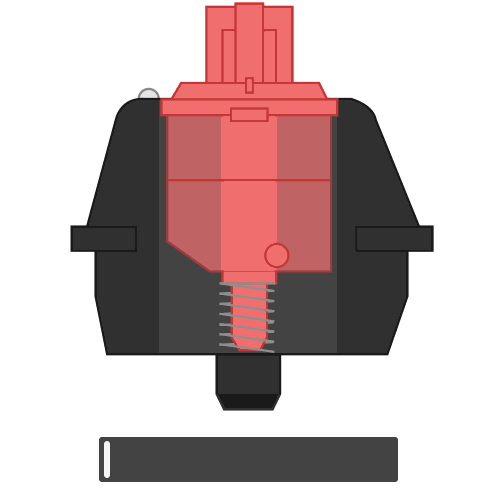 Â
The Wooting Two will first become available on Kickstarter on May 31st, with the company planning to continue supporting their original Wooting One design well into the future with software updates. More information will become available about the Wooting Two and its Kickstarter campaign in the coming weeks.Â
You can join the discussion on the Wooting Two Analog gaming keyboard on the OC3D Forums.Â