The Wooting Two Analog Gaming Keyboard has hit Kickstarter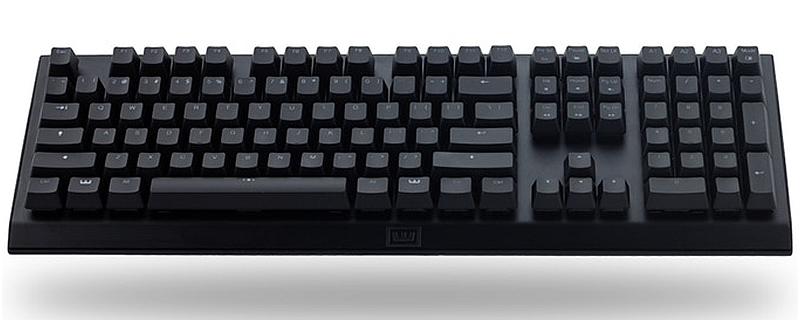 The Wooting Two Analog Gaming Keyboard has hit Kickstarter
Followers of OC3D should already know that we are fans of the Wooting One, so much so that the keyboard was awarded both an Innovation Award and a Gamers Choice award when we reviewed it earlier this year (
Review link here
).Â
There is nothing else quite like the Wooting in today's Keyboard market, with highly customisable key switches with a unique analogue feature that allows how hard users push each key to have an impact in games. Wooting doesn't use off-the-shelf on/off key switches; this is Flaretech, and they can offer users a lot of unique gaming options.Â
The Wooting Two has now hit Kickstarter, a keyboard which addresses one of my main criticisms of the original, the lack of a NUMPAD option, though that doesn't mean that Wooting hasn't made advancements on other areas.Â
Thanks to recent firmware updates, Wooting has been able to reduce the response time of both the Wooting One and Two, while also adding the option to bind keystrokes to different actuation points on each key. For example, in Fortnite players can select a structure to build at 50% actuation, build a structure with full actuation and have the game switch back to your weapon when the key returns to its original state.Â
The Wooting Two will offer the same functions as the One, providing four additional programmable keys, a numpad and a lowered height to reduce and sound from heavy typing. The keyboard will use the same Flaretech key Switches with Linear55 "Red", Clicky55 "Blue" and Linear85 "Black" varieties and upgrade the keyboard from a Micro USB Cable to a USB Type-C cable.
Â
Â
Â
Analog Input Explained
An ordinary keyboard only has a digital input. Standard digital key switches con only provide on/off signals. For example, you tap the spacebar once, the PC will think OH ITS ON! and then it's off. So what if you hold down the spacebar? The PC will just see ON..off ON..off ON..off repeatedly.
Analog inputs, however, works differently. Analog key switches can send multiple/variable inputs to the PC with a single button. This is very similar to pressing down a trigger button- or joystick (A.K.A thumbstick, analog stick) towards any angle on a controller, it will send different signals based on how far down you've pressed it.
Wooting's Flaretech key switches can read exactly how far down you've pressed a key for analog input. As you can see from the animation above, the further down you press a key, the stronger the signal gets from 0 to 100%.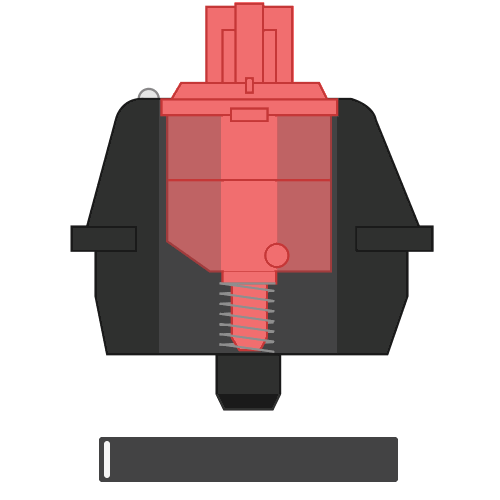 For gaming, analog input has one very obvious application; you can control your movement speed and turns with WASD in a similar to a joystick. Something that has been lacking in the PC gaming market until Wooting delivered their One keyboard.
Through Wooting's Developer portal, developers can also work to add native Wooting support to their games and software, allowing gamers to take advantage of what analogue keys can offer without the need for custom key profiles.Â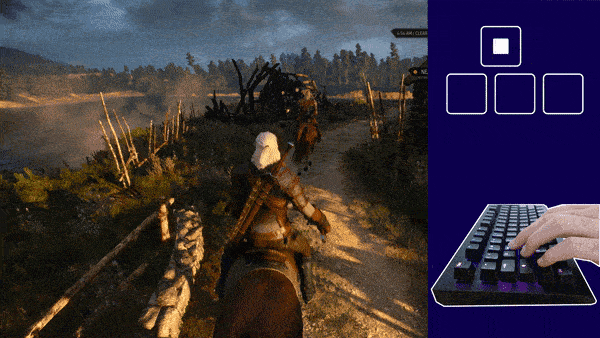 Â
The Wooting Two is available from Kickstarter starting at €130, with early bird models starting at €115, though please note that this does not include customs and shipping charges for EU customers.Â
More information about the Wooting Two is available on Kickstarter. Wooting hopes to raise $45,000 during their crowdfunding campaign.Â
You can join the discussion on the Wooting Two Analog Gaming Keyboard's arrival on Kickstarter on the OC3D Forums.Â