OCZ Technology Launches System Elite Memory Series
News Posted 13/11/2006
Author: PV5150
Source: OCZ Technology
---
Official Press Release

Reinforcing OCZ's existing market leadership in high-quality premium memory products, the System Elite series is continually tested and optimized for the latest mainstream platforms ensuring absolute hardware compatibility and functionality. Furthermore, OCZ System Elite series memory is 100% hand-tested with strict OCZ quality standards and comes backed with a Lifetime warranty that additionally guarantees system compatibility and industry-leading technical support.

"OCZ is proud to bring a series of new modules designed to address the specific stability, compatibility, and performance requirements for System Integrators, " said Alex Mei, VP of Marketing, OCZ Technology. "This new range of memory is designed to give System Builders a solution that is optimized for system stability and compatibility on the most popular Intel and AMD based platforms chosen for high performance builds."

Several product offerings will be available in the System Elite line providing SIs and system builders an assortment of performance, speeds, and densities. Parts will be available frequencies of PC2-4200, PC2-5400, and PC2-6400 in 512MB/1GB modules and 1GB (2×512) and 2GB (2×1024) dual channel kits. The System Elite series implements the cooling effects of OCZ XTC (Xtreme Thermal Convection) heatspreader technology.

To find out more on the OCZ Elite Series, point your browser over here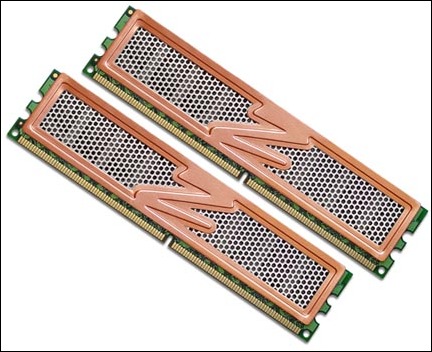 Feel free to discuss this product in our forum