Facebook was down! Perpare for Memes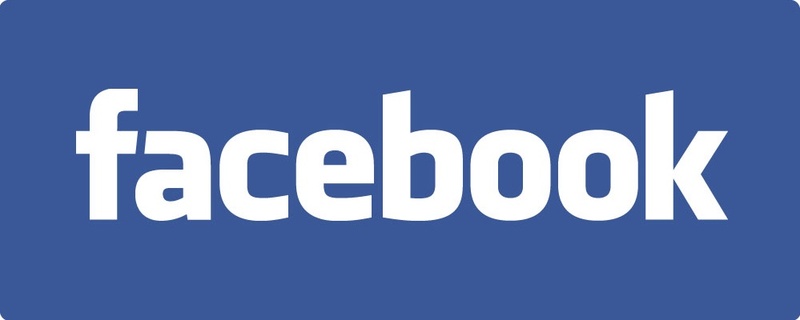 Facebook was down! Prepare for Memes
Facebook was down last night for a total of 40 minutes due to what they call a "configuration issue", leaving 1.5 billion users unable to access the social media site. 
This was the 3rd time in a ninth that the social media giant has went offline, with Facebooks share price already decreasing by 4% as a result of the outage. One other result of this outage is a great collection of Facebook down jokes and a tonne of extra activity on Twitter as people moved to it and other social media sites.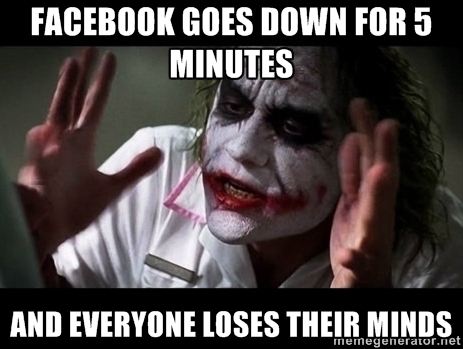 Instead of writing a regular article on this topic, we decided to have a little bit of fun with it, collecting our favorite pictures and jokes that we have seen during the outage.
Don't worry, we have them all on a single page on this site, no need to force you to reload the pace countless times like other websites.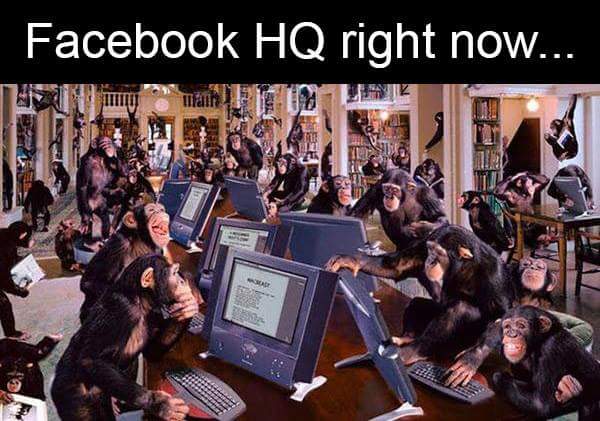 Some of the first jokes that we had seen regarding the outage came from Twitter, where many people joked about how Facebook's technical staff would be running around like headless chickens, or in this case monkeys trying to fix the problem while others joked that mark Zuckerberg himself caused he outage as a cruel joke.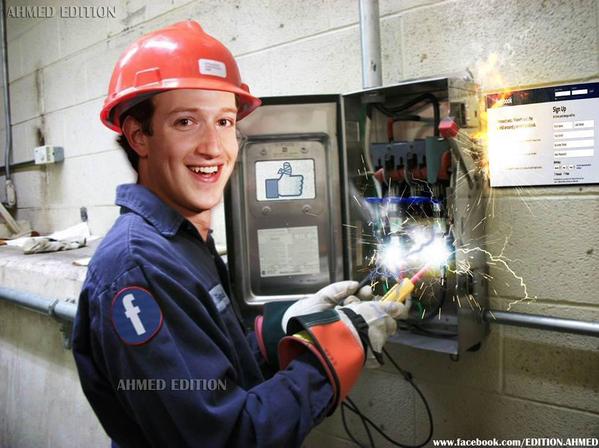 Being a massive Star Wars fan one of my favorite jokes from the Facebook outage was this classic Star Wars Quote from episode IV stating that "Millions of voices were suddenly cried out in terror and were suddenly silenced", which I think is quite appropriate given given the nature of Facebook.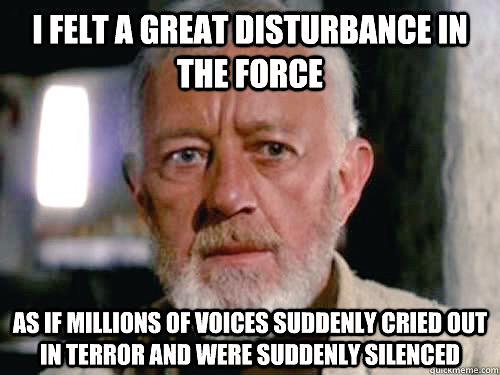 As I had said above Twitter had received a great deal of traffic as people moved from Facebook to vent their frustrations, giving #facebookdown a great deal of activity.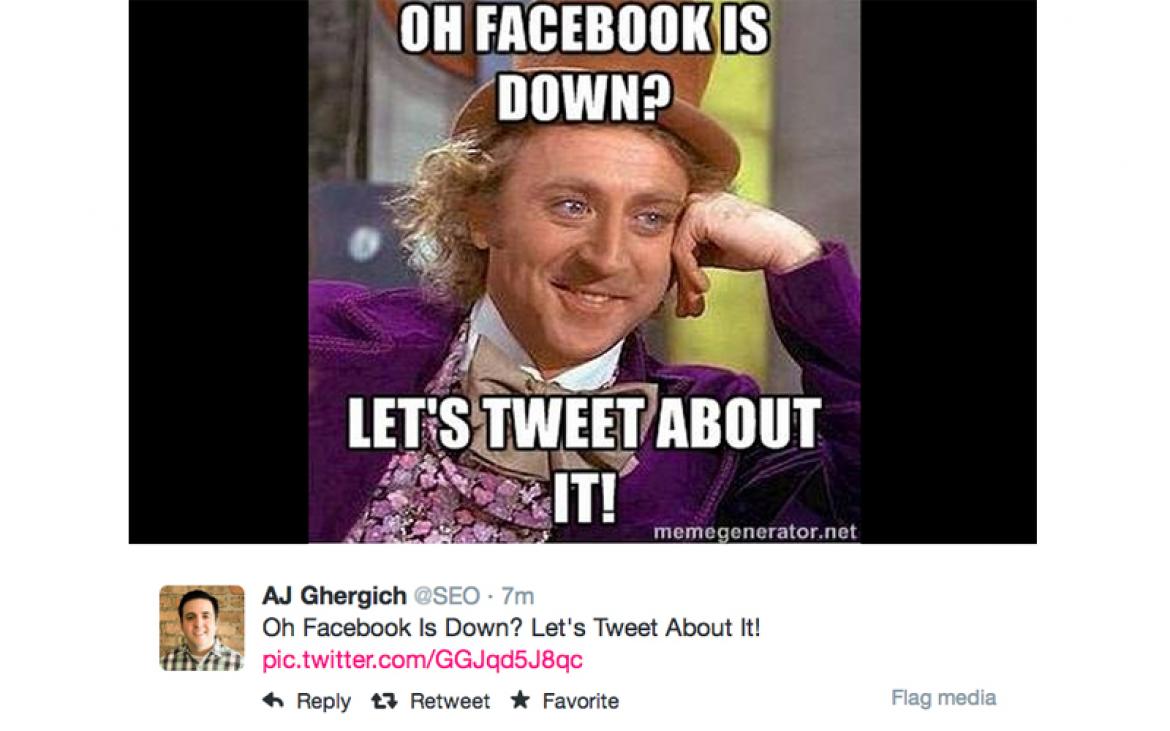 There cannot be any technical difficulties without this old classic from the IT Crowd being shown. As a PC enthusiast I cannot even count how many times I have said this to concerned friends or family members, so much so that I'd be a very rich many if I was paid for such advice.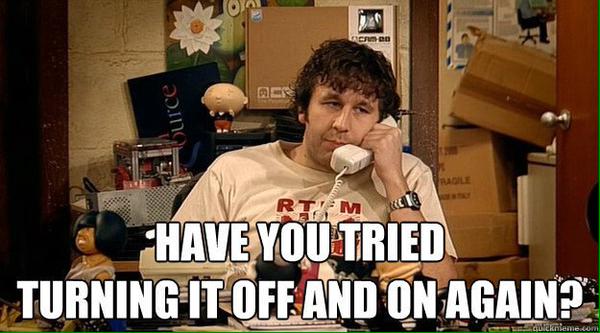 Finally we have seen a lot of jokes regarding what people will do in the absence of Facebook, with carrier pigeons sharing memory sticks with your photos and even an individual who created an alternative version of candy crush.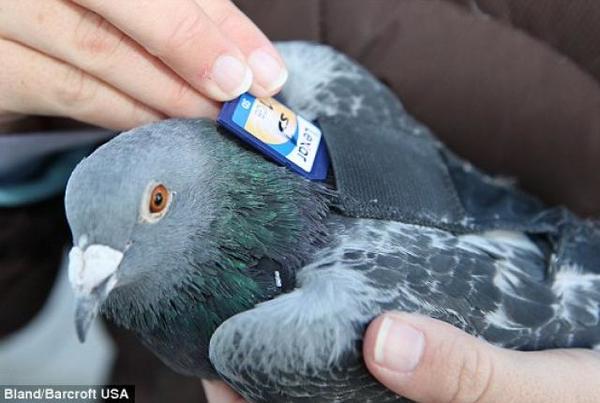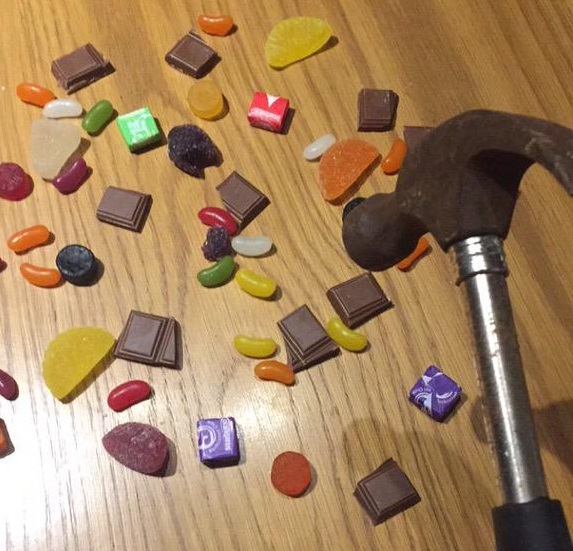 There are plenty of other Facebook jokes out there if you look for them and these are just a few of our favorites. 
We hope that you will be able to share with us your favorite Facebook outage jokes with us on Facebook, Twitter or even on our own Forums.
You can join the discussion on last night's Facebook outage on the OC3D Forums.
Facebook was down for a while last night. Share your favorate #facebookdown jokes with us. http://t.co/jFDhUQMaEO pic.twitter.com/kg3xfFk6RX

— OC3D (@OC3D) September 29, 2015