Linus Tech Tips' YouTube Channel has been hacked by Crypto Scammers
The Linus Tech Tips team have quickly worked to re-establish control of the channel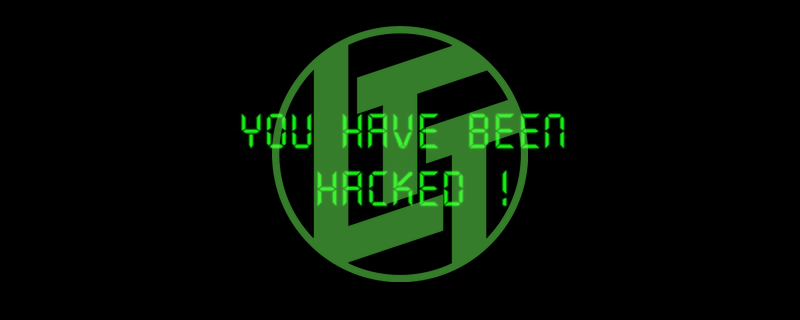 Hackers had gained control of Linus Tech Tips' YouTube channel to promote a Cryptocurrency scam
Update 1 – 12.07 PM GMT – Based on new information, it appears that the hacking of Linus Media Group YouTube channels remains ongoing, and while the organisation appeared to regain control of their Linus Tech Tips channel temporarily, it now appears that the channel has disappeared from YouTube. Currently the account appears to be delisted, so we should expect the channel to return at some point in the future.
It now appears that Linus Media Group's Tech Quickie channel has also been hacked, with the channel hosting a live stream that is also promoting a cryptocurrency scam. 

Update 2 – Linus Sebastian has released statement following today's series of Linus Media Group YouTube hacks.
Update 3 – Linus Media Group has regained control of their YouTube channels and has released a new video on the topic. Read more about it here.
---
Earlier today, hackers had gained control of the Linus Tech Tips YouTube channel and used it to promote a fake crypto giveaway that falsely used the name of Elon Musk and the Tesla brand (obviously without the permission of either party). Thankfully, the Linus Tech Tips crew has quickly worked to re-establish control of the channel, but not before the channel had started two live streams to promote AI, chat GPT, Bitcoin, and their aforementioned (fake) crypto giveaway. 
At this time it is unknown how the Linus Tech Tips channel was hacked, but the good news is that it didn't take long for the channel to be taken back by its rightful owners. All links to the hacker's fake crypto giveaway have now been removed from the channel, and soon all evidence of the hack should be removed from YouTube.
Like any crypto giveaway scams, hackers had asked users to send crypto to the hackers with the promise that a large amount of crypto would be sent back. As is typical for these scammers, Elon Musk, a well known investor in cryptocurrencies, was used as the face of this scam (obviously without his permission). Scammers had claimed that Elon Musk was taking part in the "Biggest Giveaway Crypto of $100,000,000". Given the site's poor grammar, it is clear that the site has been created by foreign scammers, not Musk.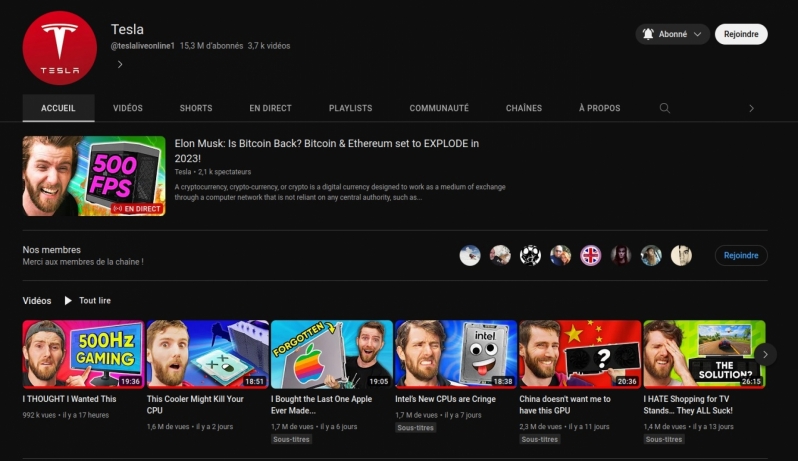 Obviously, the real Elon Musk and Tesla have nothing to do with this scam, and we are glad to report that Linus Media Group has already regained control of the Linus Tech Tips YouTube channel. Currently, this YouTube channel has over 15.3 million subscribers, explaining why the channel was targeted by hackers in the first place.
You can join the discussion on Linus Tech Tips' main YouTube channel getting hacked by crypto scammers on the OC3D Forums.