PCI-SIG has finally launched the PCI Express 5.0 Standard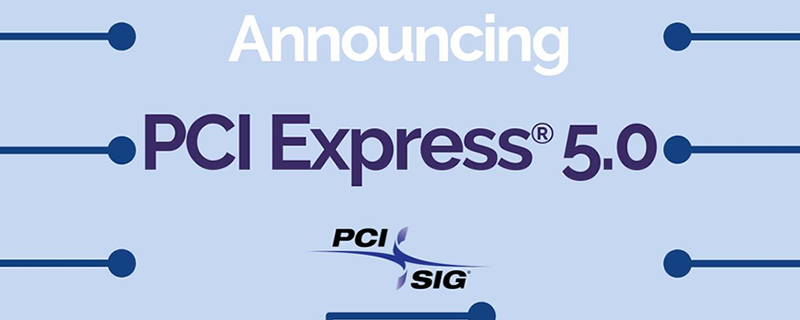 PCI-SIG has finally launched the PCI Express 5.0 Standard
PCIe 4.0 may only be in its infancy, but PCI-SIG is ready to push their PCI Express standard to all new heights, doubling the bandwidth offered by the standard with version 5.0, which has now been officially released.Â
PCI Express 5.0 comes just 18 months after the release of the PCI Express 4.0 standard, with the standard's launch coming shortly after the reveal of several PCI Express 4.0 compliant products. With this new iteration, PCI Express can no offer a 4x bandwidth advantage per lane over today's PCI Express 3.0 products, delivering game-changing levels of bandwidth. Â
Â
Below are a few highlights of the PCI Express 5.0 standard:
– Delivers 32 GT/s raw bit rate and up to 128 GB/s via x16 configuration
– Leverages and adds to the PCIe 4.0 specification and its support for higher speeds via extended tags and credits
– Implements electrical changes to improve signal integrity and mechanical performance of connectors
– Includes new backwards compatible CEM connector targeted for add-in cards
– Maintains backwards compatibility with PCIe 4.0, 3.x, 2.x and 1.x
With this step forward, PCI-SIG has enabled devices on par with Samsung's 970 Pro series of SSDs to operate on a single PCIe 5.0 lane, rather than four PCIe 3.0 lanes, enabling devices which are up to four times as fast, or enable users to utilise up to four times as many equivalent devices. Not bad for two years of work.Â
 Â
It is worth noting that it will take some time before PCIe 5.0 becomes available on mainstream hardware. PCI-SIG released the PCIe 4.0 standard in October 2017, and AMD will be the first manufacturer to offer PCI Express 4.0 support on mainstream hardware, with plans to launch their PCI Express 4.0 compatible X570 motherboard platform in July 2019. With this in mind, we shouldn't expect PCIe 5.0 to be available on mainstream hardware platforms until at least 2021.
You can join the discussion on PCI-SIG releasing their PCI Express 5.0 standard on the OC3D Forums.Â