Seasonic releases a trio of passively cooled Prime Fanless series PSUs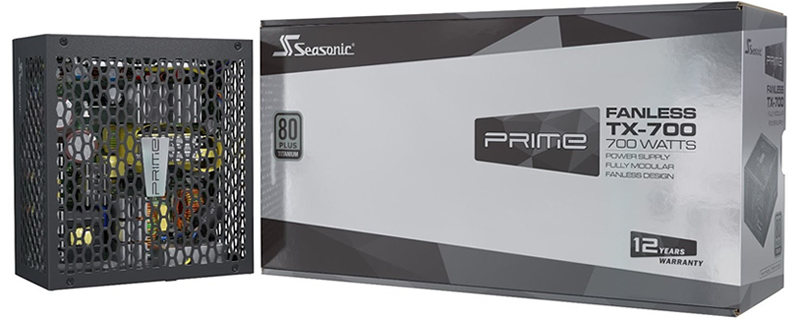 Seasonic releases a trio of passively cooled Prime Fanless series PSUs
Seasonic has expanded its series of Prime Fanless PSUs with three new models, delivering up to 700 watts of power in a completely passive state. Silence is the name of the game with Seasonic's Prime Fanless series, and the company's new 700W, 500W and 450W models are ideal for most modern PC configurations.Â
Initially, the Prime Fanless series offered a 600W model exclusively, Seasonic can pack 700 watts of power within the ATX PSU form factor. With their prime Fanless TX-700 power supply, Seasonic offers enough power for most modern gaming systems without the need for active cooling. Better yet is the PSU's lengthy 12-year warranty, which will outlast any modern PC build. This information comes via Fanless Tech.
The Prime Fanless TX-700 is an 80+ Titanium power supply with two EPS/PSU power connections, four 8+2 PCIe power connectors and twelve SATA power connectors. That's enough for seemingly any gaming system, home server or silence-optimised workstation.Â
On the lower-end, we have Seasonic's Prime Fanless PX-500 and PX-450 power supplies, which offer 80+ Platinum Efficiency levels and enough power for most basic systems. Like the TX-700, both of these PX models are fully modular and ship with a 12-year warranty.Â
The fact that these power supplies lack any moving parts is likely what has allowed Seasonic to release these units with incredible 12-year warranties. That said, we would recommend that users of these power supplies do what they can to keep their units clean. 12 years is a long time for dust to settle on this motionless power supply.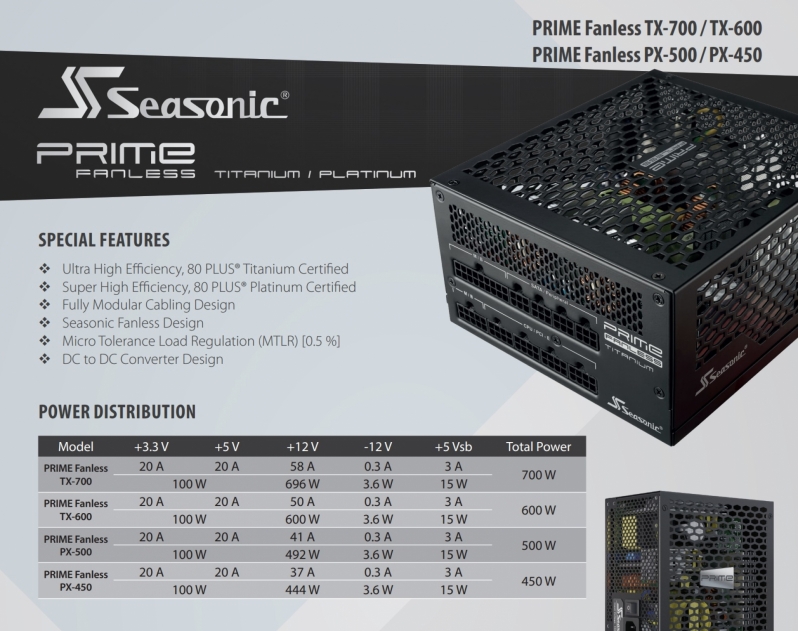 (Image from FanlessTech)Â Â
Join the discussion on Seasonic's latest Prime Fanless power supplies on the OC3D Forums.