Activision releases cheaper, Zombie-Free Black Ops 4 version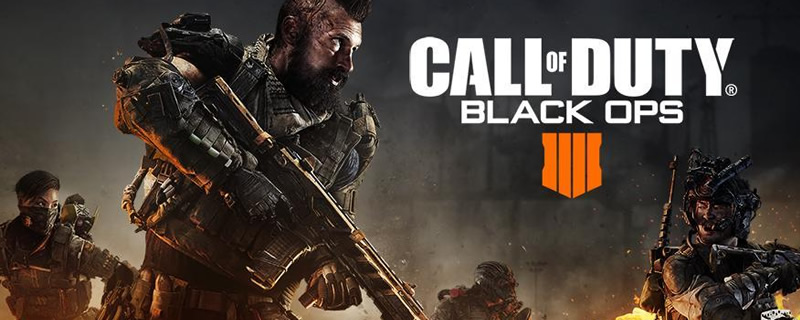 Activision releases cheaper, Zombie-Free Black Ops 4 version
It is undeniable that Call of Duty: Black Ops 4 is popular, removing the series' single-player story mode to jump on the Battle Royale bandwaggon, successfully we should add. At launch, Black Ops 4 proved to be the most successful digital launch in the history of Xbox or PlayStation, easily outselling Call of Duty: WWII, the last entry in the series. 
Activision has plans to increase the sales of Black Ops 4 further, releasing a cut-down "Battle Edition" of the game, targetting PC gamers with a lower price tag and access to the game's Multiplayer and Blackout (Battle Royale) game modes, leaving Zombies exclusive to the game's premium versions. 
By default, Black Ops 4.s Battle Edition will ship for £34.99 in the UK, £15 less than the basic pricing of the "standard edition", though until January 7th the game will feature further discounts, making the Battle Edition £26.99 and the Standard Edition £39.99. Gamers who purchase the Battle Edition have the option to upgrade to the full game if they want to access Zombies mode. 
At this time it is unknown whether or not the Battle Edition will be released on PS4 or Xbox One.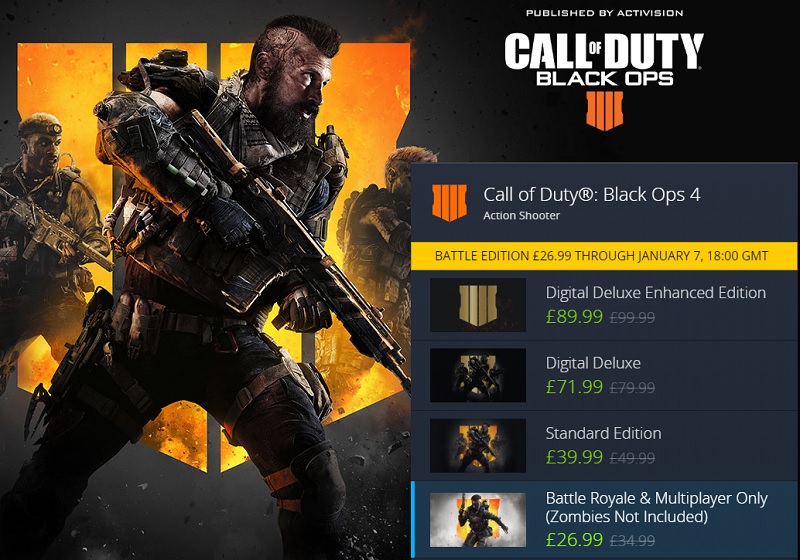 You can join the discussion on Black Ops 4's cheaper Zombies-free Battle Edition on the OC3D Forums.