Assassin's Creed III Remastered Comparison Trailer Unleashed – Release Date Revealed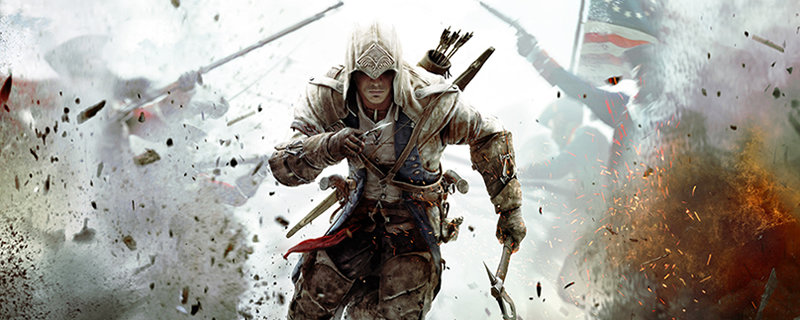 Assassin's Creed III Remastered Comparison Trailer Unleashed – Release Date Revealed
Ubisoft has released a new "comparison trailer" for Assassin's Creed III Remastered, showcasing the game's improved lighting, physically-based rendering upgrades and the staggering increase in resolution that the remaster offers over the original.   
For starters, the remaster will run at 4K on Xbox One X and PS4 Pro and 1080p on both Xbox One and PlayStation 4, with the PC version offering support for higher detail settings and resolutions that could push beyond 4K. The remaster will also feature high-resolution textures, enhanced models and several other minor graphical improvements. The game will also ship with a copy of Assassin's Creed: Liberation Remastered on all platforms.
Assassin's Creed III Remastered will release on March 29th 2019, a date that has been confirmed by this new trailer, all solo DLC for Assassin's Creed III will be available with the game's remaster, with Ubisoft also adjusting some gameplay mechanics to improve the title further. In effect, Ubisoft wants to create the definitive version of Assassin's Creed III, free from the limitations of last-generation console hardware. This remaster is also set to offer HDR support. 
Owners of Assassin's Creed Odyssey's Season Pass will gain access to Assassin's Creed III Remastered for free at launch, though at this time it is unknown whether or not they will also gain access to Assassin's Creed Liberation Remastered.   
Being a PS3/Xbox 360 era game, Assassin's Creed III offers Ubisoft plenty of room for graphical enhancements, with modern consoles offering more VRAM for high-res textures, boosted performance for higher gameplay resolutions/framerates and more headroom for new and improved graphical effects. Ubisoft is pushing Assassin's Creed III well beyond the game's original PC version, making this iteration of the series vastly better than its original counterpart, at least in terms of graphics. 
You can join the discussion on Assassin's Creed III Remastered's Comparison trailer on the OC3D Forums.