Battlefield 2042 is coming to PC this October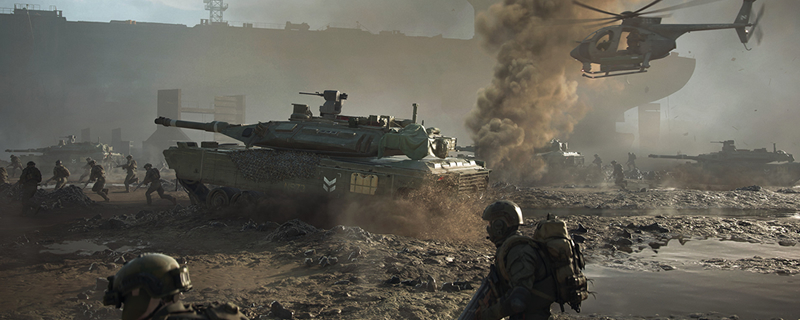 Battlefield 2042 is coming to PC this October
It's official; Battlefield 2042 is coming to PC and consoles this October, bringing the series to the near future with more multiplayer madness than ever before. 
On PC, Battlefield 2042 will not be exclusive to EA's Origin client. The PC version of Battlefield 2042 will be available on PC through Steam, the Epic Games Store and EA's Origin client, giving all PC gamers easy access to the shooter. 
While the game's reveal trailer has premiered, gamers will need to wait until June 13th to see gameplay for Battlefield 2042. This reveal will be on the same day as Microsoft's Xbox E3 showcase. 
On PC and next-generation consoles, Battlefield 2042 will release with support for 128-player multiplayer matches, delivering an "unprecedented scale on vast battlegrounds across the globe." Destruction will also be taken to a new level with this release, as shown in the game's reveal trailer. The last-generation console versions of Battlefield 2042 will feature 64-player multiplayer.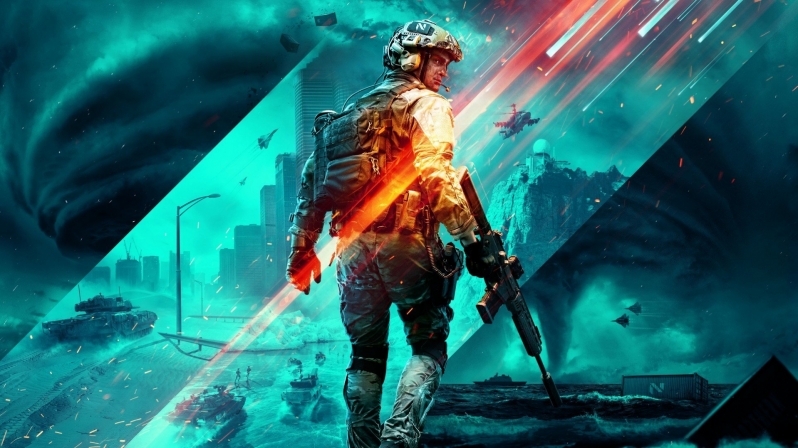 Battlefield 2042 will release on October 23rd, though those who pre-order the game will receive early access to the game. At this time it is unknown how long this early access mode will last. 
For console players, Battlefield's premium versions will be required for cross-generation support, allowing Xbox One/PS4 players to upgrade to the game's next-generation version seamlessly. 
Popular multiplayer modes like Conquest will make a return in Battlefield 2042, though new game modes are coming in the form of the game's "all-new Hazard Zone".


    Battlefield 2042 is a first-person shooter that marks the return to the iconic all-out warfare of the franchise. In a near-future world transformed by disorder, adapt and overcome dynamically-changing battlegrounds with the help of your squad and a cutting-edge arsenal.

With support for 128 players, Battlefield 2042 brings unprecedented scale on vast battlegrounds across the globe. Players will take on several massive experiences, from updated multiplayer modes like Conquest and Breakthrough to the all-new Hazard Zone.
(Update, EA has confirmed that Battlefield 2042 will lack a singleplayer game mode)

At this time, EA and Dice have said nothing regarding Battlefield 2042's singleplayer mode, though we expect to hear more about it at E3 this weekend. As shown in the trailer above, players can expect large battlefields where land and air control are required to dominate. If you have been waiting for a successor to Battlefield 4, this is it.  
On Steam, Battlefield 2042 has three versions; 
– Battlefield 2042 (Base Game) £49.99
– Battlefield 2042 Gold Edition £79.99
– Battlefield 2042 Ultimate Edition £99.99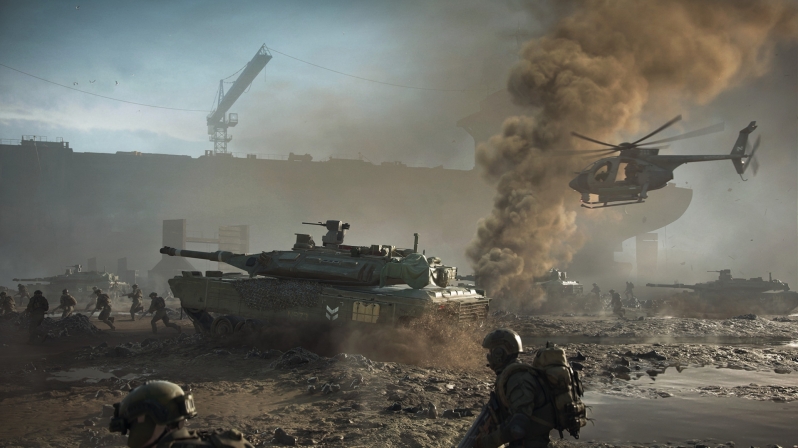 You can join the discussion on Battlefield 2042 on the OC3D Forums.