Bethesda forces indie developer into "Praey of the Gods" name change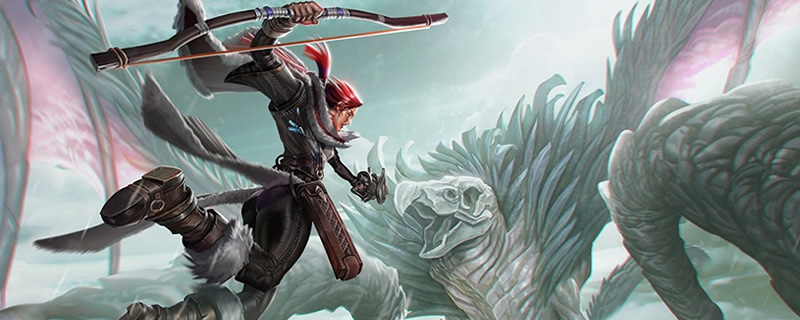 Bethesda forces indie developer into "Praey of the Gods" name change
Â
Bethesda/Zenimax has forced the indie developer, No Matter Studios, into "Praey of the Gods" name change after a trademark dispute over the word "Prey".
Â
Bethesda's Arkane Studios will be releasing their new game "Prey" this Friday, though is worth noting that Prey and Prey of the Gods could not have been more different in terms of story and setting.Â
Â
No Matter Studios explained in their most recent newsletter that they did wish to fight Bethesda/Zenimax over this dispute but ultimately that they did not want to spend the game's Kickstarter money on a lengthy legal battle.Â
Â
Â
Â

We could've fought this and we did think about it for quite a while. Something like a trademark opposition can be long and depending on how far someone wants to fight it can be very expensive,

We didn't want to spend our precious Kickstarter funds, nor did we want to have to ask for additional funds to fight this in court. Using backer money towards something that doesn't go towards the development or backer rewards felt horrible to us. Even if we did win we'd have to spend a solid chunk of our funds and in our opinion, it wasn't worth it.

Â
 Â
Praey of the Gods was revealed in 2015 as a Shadow of the Colossus-inspired experience, where a lone hero is sent to the edge of a dying world to discover why it is gripped by an eternal Winter. The Game quickly smashed its Kickstarter goals, earning more than $500,000.Â
Â
Â

Thankfully No Matter Studios' agreement with Zenimax/Bethesda allows the developer to use the game's original logo, which shows a woman that is kneeling in prayer in place of the E in Prey.Â
No Matter is a small development studio that is comprised of just three full-time members, which is a mere ant when compared to the colossus that is Bethesda/Zenimax. At this time the studio is simply happy that they are still able to develop their game freely and that this tedious trademark dispute is behind them.Â
Â
Â

It was something that kept me up many nights, and no doubt shifted our focus from our game frequently. Worrying about the outcome if we went to trial, if we'd lose our fans or walk away from the mark and still potentially get sued for millions on trademark infringement.

This is really something no starting company should have to deal with let alone a tiny team of 3, So the fact that we came out the other end intact still developing the game was a win. One that will no doubt shape our company moving forward.

Â
Â
While Bethesda/Zenimax has every right to defend their trademarks, it is ludicrous to think that No Matter Studios was any threat to them, especially given the stark differences in their games. To say the least, this trademark dispute was frivolous, not accomplishing anything of value other than stomping down a small development house under Bethesda's mighty treads.Â
Â
You can join the discussion on Bethesda forcing No Matter Studios to change their game's name on the OC3D Forums.Â
Â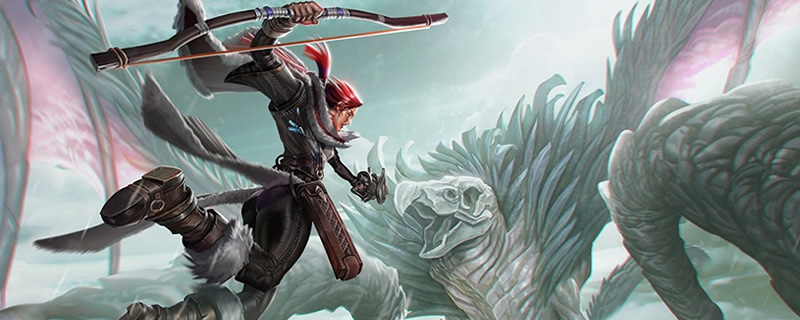 Bethesda forces indie developer into "Praey of the Gods" name change
Â
Bethesda/Zenimax has forced the indie developer, No Matter Studios, into "Praey of the Gods" name change after a trademark dispute over the word "Prey".
Â
Bethesda's Arkane Studios will be releasing their new game "Prey" this Friday, though is worth noting that Prey and Prey of the Gods could not have been more different in terms of story and setting.Â
Â
No Matter Studios explained in their most recent newsletter that they did wish to fight Bethesda/Zenimax over this dispute but ultimately that they did not want to spend the game's Kickstarter money on a lengthy legal battle.Â
Â
Â
Â

We could've fought this and we did think about it for quite a while. Something like a trademark opposition can be long and depending on how far someone wants to fight it can be very expensive,

We didn't want to spend our precious Kickstarter funds, nor did we want to have to ask for additional funds to fight this in court. Using backer money towards something that doesn't go towards the development or backer rewards felt horrible to us. Even if we did win we'd have to spend a solid chunk of our funds and in our opinion, it wasn't worth it.

Â
 Â
Praey of the Gods was revealed in 2015 as a Shadow of the Colossus-inspired experience, where a lone hero is sent to the edge of a dying world to discover why it is gripped by an eternal Winter. The Game quickly smashed its Kickstarter goals, earning more than $500,000.Â
Â
Â
Thankfully No Matter Studios' agreement with Zenimax/Bethesda allows the developer to use the game's original logo, which shows a woman that is kneeling in prayer in place of the E in Prey.Â
No Matter is a small development studio that is comprised of just three full-time members, which is a mere ant when compared to the colossus that is Bethesda/Zenimax. At this time the studio is simply happy that they are still able to develop their game freely and that this tedious trademark dispute is behind them.Â
Â
Â

It was something that kept me up many nights, and no doubt shifted our focus from our game frequently. Worrying about the outcome if we went to trial, if we'd lose our fans or walk away from the mark and still potentially get sued for millions on trademark infringement.

This is really something no starting company should have to deal with let alone a tiny team of 3, So the fact that we came out the other end intact still developing the game was a win. One that will no doubt shape our company moving forward.

Â
Â
While Bethesda/Zenimax has every right to defend their trademarks, it is ludicrous to think that No Matter Studios was any threat to them, especially given the stark differences in their games. To say the least, this trademark dispute was frivolous, not accomplishing anything of value other than stomping down a small development house under Bethesda's mighty treads.Â
Â
You can join the discussion on Bethesda forcing No Matter Studios to change their game's name on the OC3D Forums.Â
Â