Creative Assembly showcases Total War Warhammer II's campaign map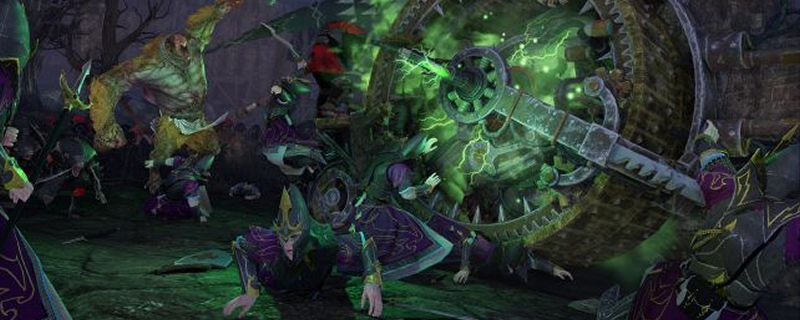 Creative Assembly showcases Total War Warhammer II's campaign map 
Creative Assembly has revealed Total War Warhammer II's campaign map, detailing the New World and the many factions that inhabit it. This map has now been revealed in both geographical map form and in the video overview below. 
As many of you can see, there are more than just the four main playable factions on this campaign map, with colonies from Bretonnia, the Vampire Counts, Dwarfs, Orcs and other human factions dotting the landscape. We can also see where the Old and New World maps meet in the southern badlands with the Top Knotz Orc Faction. 
In the future Creative Assembly plans to release a combined campaign map, which will combine the Old and New World maps into a colossal multi-continent game map. This combined map will not contain the whole Warhammer world, though a full world map could be possible in Total War Warhammer III (Eastern Lands Expansion?).  
 

Today we'll take you on a tour of the entire Vortex Campaign Map for Total War: WARHAMMER 2. This video will lift the fog of war and show you the starting locations of all the playable races and sub factions. The locations of Skaven clans will still be hidden, but for the explorers out there who want to discover the new world for themselves, be mindful that minor spoilers are ahead!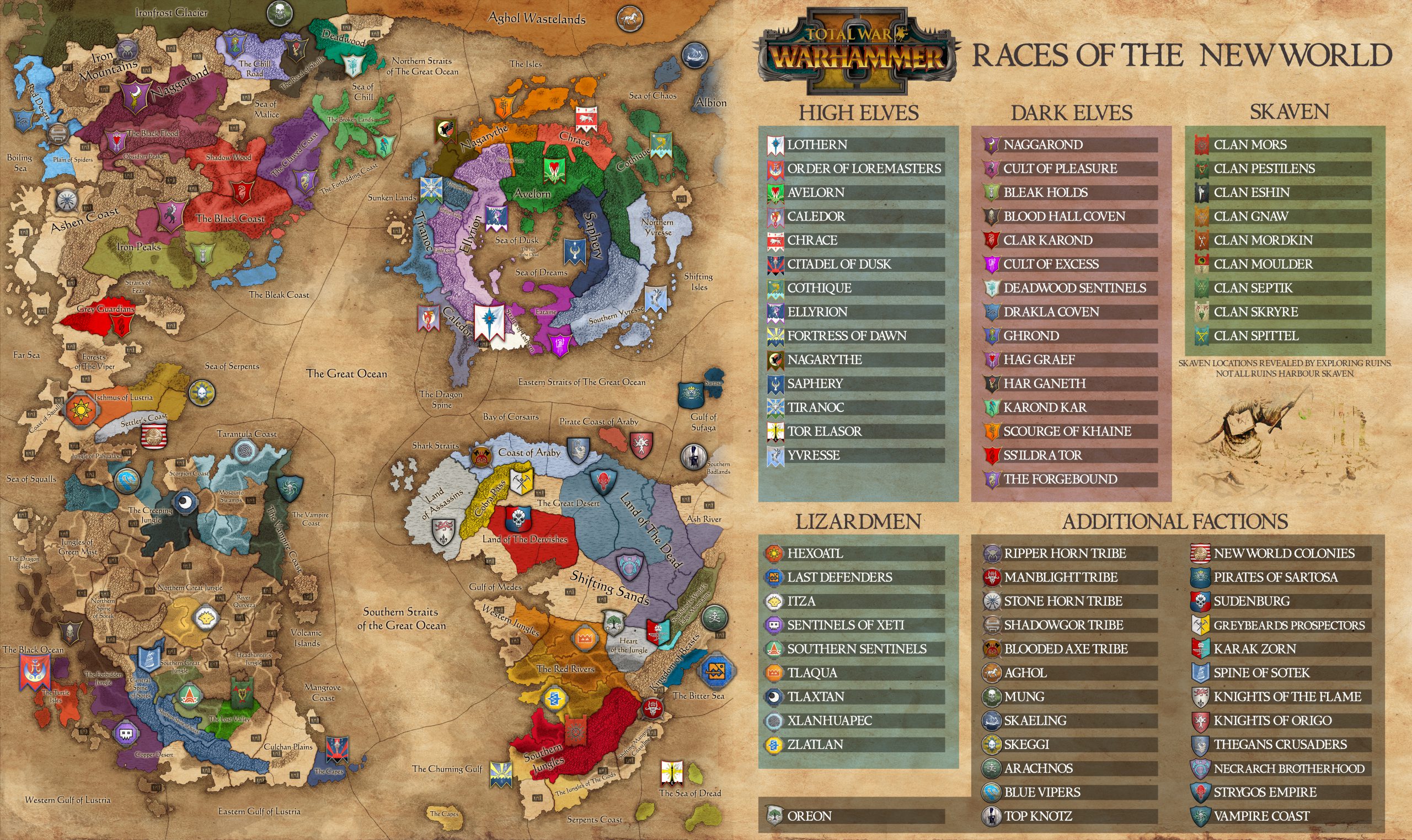 You can join the discussion on Total War: Warhammer II's Campaign map on the OC3D Forums.