Crytek continues to tease Crysis 2: Remastered
Crytek continues to tease Crysis 2: Remastered
Crysis 2: Remastered is coming. Crytek may not have officially confirmed it, but what else could they be teasing here? In their latest teaser image, shown below, we see the Nanosuit 2 and a fresh-looking Ceph Pinger. That's Crysis 2; case closed!Â
Crytek's prior Crysis 2 Remastered teaser said one thing, "They used to call me Prophet." That line is from the opening of Crysis 2, clearly hinting at a future remaster. Unfortunately, this means that Crysis: Warhead may not be getting remastered for PC and console, which I believe is a missed opportunity.
While Crysis 2 offers gameplay that is dissimilar to its predecessor, it is the game that made the series a mainstream success, being the first title in the series to launch on both PC and console platforms. While the game was poorly received by PC gamers at launch, the game made the series famous outside of the PC market, and it deserves a high-resolution refresh.Â
Crysis 2 Remastered was given several post-launch PC updates that delivered enhanced visuals on PC, giving gamers enhanced textures, new DirectX 11 features and higher-end graphics options. Crysis 2 Remastered will likely use these PC-only features and add even more upgrades to the game, such as ray tracing support and 4K-ready texture upgrades.
These changes will give console gamers a dramatic visual uplift on the latest consoles, and PC gamers will receive the benefits of some of the latest additions to Cryengine. Let's be clear here, console gamers will receive the largest graphical uplift with Crysis 2 Remastered, but that doesn't mean that PC gamers won't get to enjoy some graphical upgrades.Â
At this time, we do not know when Crytek will officially announce Crysis 2: Remastered, though we expect the company to reveal the game sometime soon.Â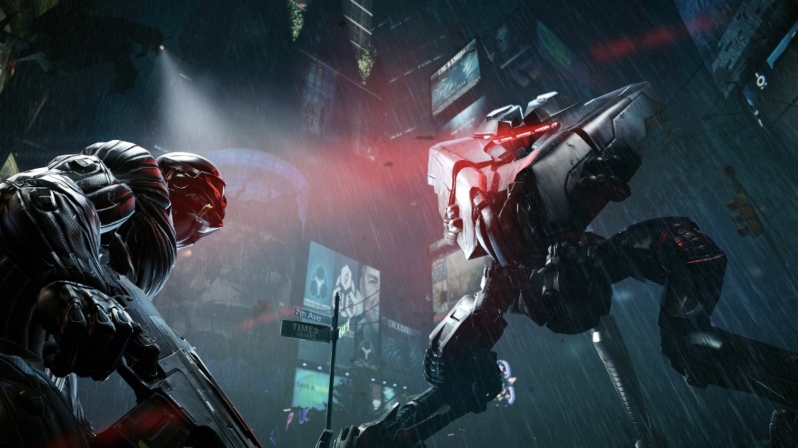 Â
Why more remasters? What about Crysis 4?Â
Developing Crysis 4 will require a lot of investment from Crytek, and the gaming world needs to be reminded about everything that the series has to offer. Remastering the original Crysis Trilogy accomplishes several goals; it introduces more gamers to the series, makes the franchise relevant to modern gamers, generates an income, and buys Crytek time to develop a new next-generation title.
Whether or not Crytek plans to create an all-new Crysis title remains to be seen. That said, we would love to see what Crytek could do with the latest rendering techniques and hardware innovations. Could a new Crysis feature Metro Exodus PC Enhanced Edition-style ray tracing? Would it make multiple generations of graphics cards cry under its rendering strain? We are always excited to see the next game that pushes the graphics envelope. Â
You can join the discussion on Crytek's latest Crysis 2 Remastered teaser on the OC3D Forums.Â