Electronics Arts Buys Digital Illusions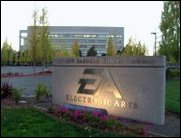 The world's largest video game publisher, Electronic Arts, has snapped up another one of its game development partners, this time paying 175.5 million SEK (about $24 million USD) to acquire Sweden's Digital Illusions CE (DICE). Digital Illusions develop's the Battlefield game franchise for EA; last month, the company's announced Battlefield: Bad Company will hit the Xbox 360 and Playstation 3 in 2007.
DICE will continue to be located in Sweden and develop the Battlefield franchise, as well as collaborate with EA on new game products for next-generation game consoles and PCs.
Feel free to discuss in our forum