Get Free Games and Great Offers During Epic Games' Summer Sale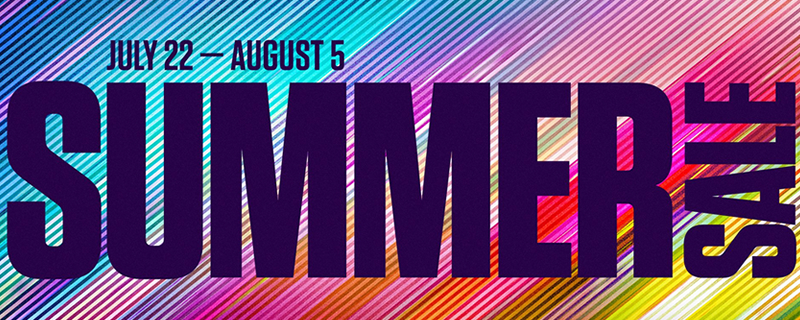 Get Free Games and Great Offers During Epic Games' Summer Sale
Today mark's the start of the Epic Games Store Summer Sale, where a large portion of the storefront's games library will be available with steep discounts. The summer sale started today and will end on August 5th, giving PC gamers two weeks to take advantage of the event's promotional pricing. 
For the next week, Defense Grid: The Awakening and Verdun will be available for free on the Epic Games Store, which should come as great news for anyone who's looking for a new Tower Defense game or WWI FPS to sink their teeth into. 
Defense Grid: The Awakening is a 3D tower defence game where players must defend a location from wave after wave of enemies. The game features a story mode that offers gamers around 8 hours of gameplay and hours of additional playtime thanks to the game's challenge modes. Each level is designed to be replayable with new tower combinations and with various strategies, allowing gamers to increase the efficiency of their defences through experimentation.  
Verdun is a shooter that places gamers into the trenches of WWI, opting to deliver a more realistic gameplay experience than other recent shooters based on this time period. In online mode, Verdun supports up to 64-player matches (32 vs 32) across five separate game modes. The game lacks a single-player campaign, though the game features bot support in all of its game modes. 
You can redeem free copies of Defense Grid: The Awakening and Verdun here. Mothergunship and Train Sim World 2 will be available for free on July 29th.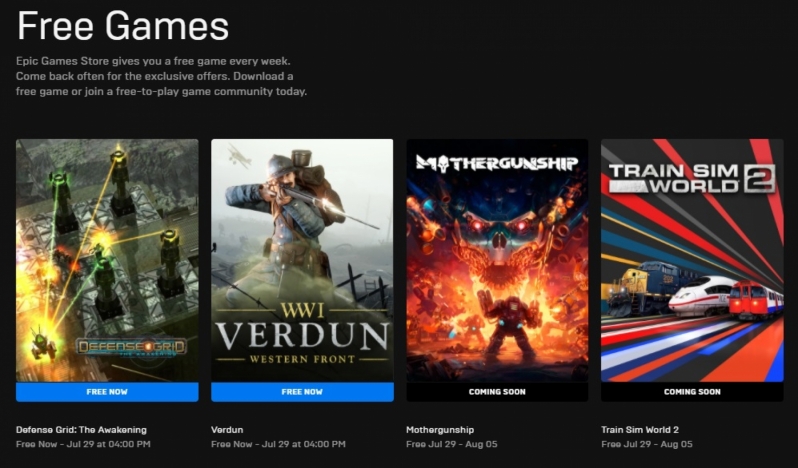 PC gamers can have a look at Epic Games' Summer Sale deals and offers here. 
You can join the discussion on Epic Games' Summer Sale and free games on the OC3D Forums.