Halo Wars 2: Awakening the Nightmare will release next month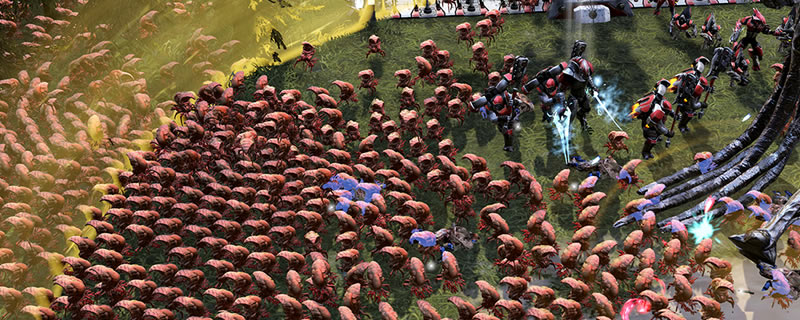 Halo Wars 2: Awakening the Nightmare will release next month
Microsoft and Creative Assembly have revealed that Halo Wars 's Awakening the Nightmare DLC will release on September 26th, adding a new campaign, multiplayer maps and a brand-new cooperative mode to the game. 
The main campaign of this DLC/Expansion will give players command of the Banished, giving players the change to see how the non-human faction lives and operates after the end of Halo Wars 2's original campaign. This campaign will include the Flood, adding a whole new element to the game, with the flood using huge swarm tactics to overwhelm their enemies. 
This expansion will also bring a new spectator mode to the game's multiplayer and a new Terminus Firefight multiplayer mode. 

Halo Wars 2: Awakening the Nightmare is a brand-new full expansion coming to Halo Wars 2, featuring a new campaign, two new multiplayer leaders, two new multiplayer maps, and a brand-new cooperative mode, Terminus Firefight – featuring the return of the Flood!
You can join the discussion on Halo Wars 2's Awakening the Nightmare DLC on the OC3D Forums.