Map Selection has been added to PUBG alongside other improvements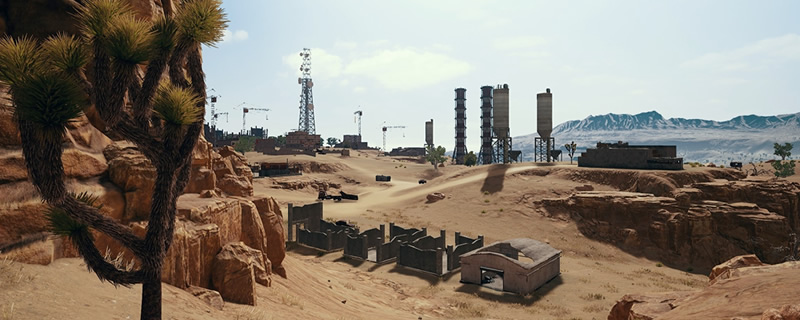 Map Selection has been added to PUBG alongside other improvements
PUBG Corp has officially released Update 12 on PlayerUnknown's Battlegrounds' test servers, delivering map selection options, bug fixes, adjustments to Miramar and more. Â
Map selection has been a frequent request from PUBG's playerbase, mostly due to the vast differences that each map provides and the long game time required for each round of the game. Nobody wants to spend 30 minutes on a map that they dislike, making map selection an excellent option for player retention. This feature will only become more useful as more maps are added to PlayerUnknown's Battlegrounds.  Â
The image below showcases PUBG's upcoming map selection UI, which may change slightly over time. Here players can select specific maps or deselect undesirable maps, with the game randomly selecting chosen maps when more than one map is ticked.
In addition to map selection, a new DMR called the SLR has been added to the game as world loot, offering more stopping power than the SKS but more recoil, making it more difficult to use. A new vehicle called the Mirado has also been added to PUBG, an American-style muscle car which will only be available in Miramar.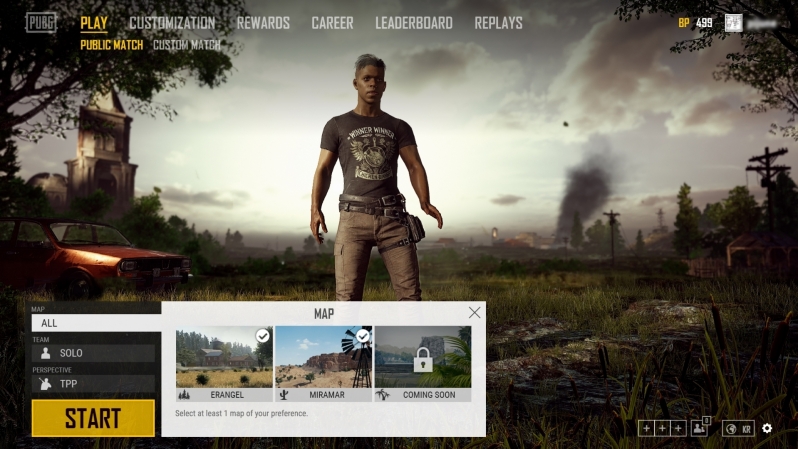 Â
One of the most extensive changes with this update will be a wide range of weapon rebalances, hoping to reduce the number of players who use assault rifles almost exclusively. Most Assault Rifles now deliver reduced damage while all LMG and pistols have received a damage boost. Â
Alongside these weapons changes, player movement is now impacted by the use of assault rifles (ARs), LMGs, and shotguns, lowering running (normal) and sprinting speeds.Â
Below is a list of improvements that have been made to PUBG's Miramar map.Â

  We've made more improvements to Miramar:

– We've increased the size of the oasis and added more buildings nearby
– We've added extra farming points by placing small building sets near various cities and towns
– We've reduced the number of buildings in some city areas to cut down on excessive building density
– We've removed some excessive cover points (rocks, drums, boxes) inside various cities and towns
– We've added more objects like trees and rocks throughout the map to provide some additional options for cover in wide-open spaces.
– The interiors of certain buildings have been simplified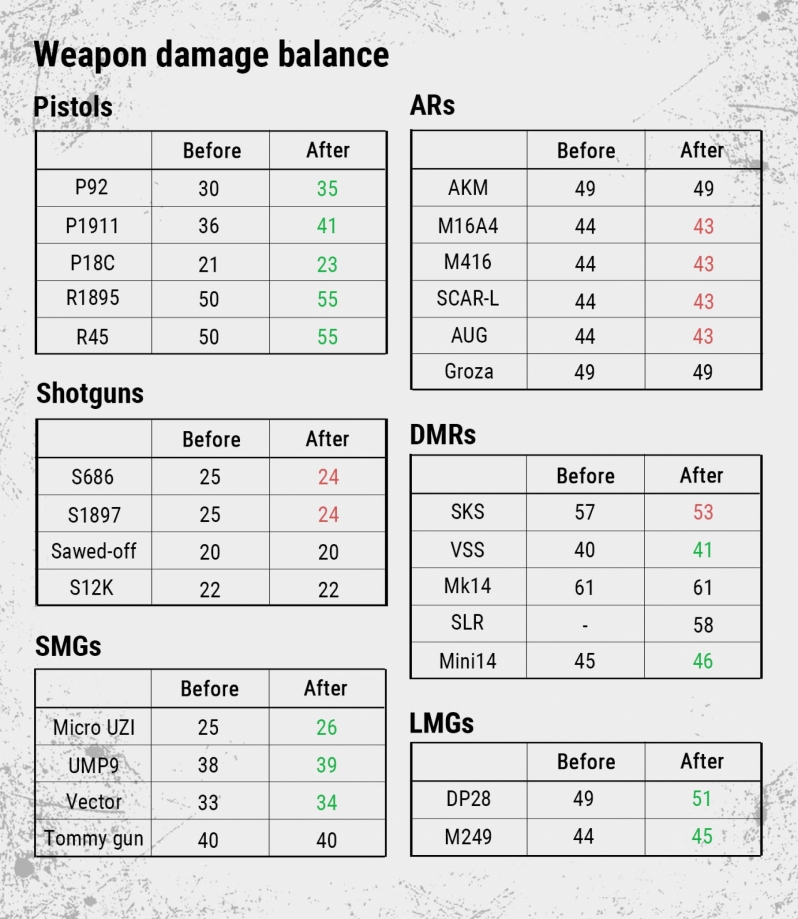 Â
You can join the discussion on PUBG's PC update 12 on the OC3D Forums.