Metal Gear Teaser
Metal Gear Teaser
Recently, Konami put up a teaser site giving a hint of where they may be going with the next Metal Gear game.  At the site, the following image is shown: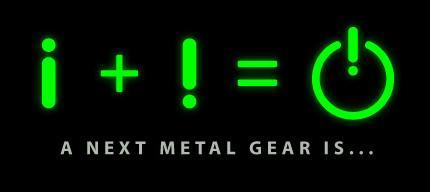 If you're a console gamer, I'm sure you recognize the symbol on the right.  It is the power button from Microsoft's Xbox 360 console. 
Has Microsoft managed to snag yet another one of the Sony Playstation's powerhouse games?
Discuss in our Forums