Microsoft releases Crackdown 3's PC System Requirements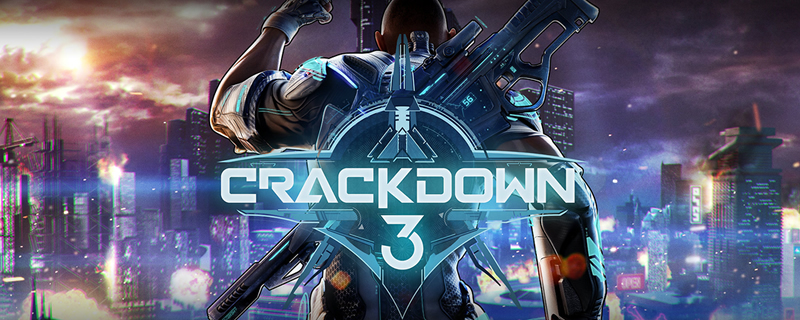 Microsoft releases Crackdown 3's PC System Requirements 
Microsoft Game Studio's Crackdown 3 is expected to release in February 2019, placing gamers int he shoes of super-powered crime-fighting agents once again in a sandbox of mayhem and destruction. 
Today, Microsoft has released the game's PC system requirements, allowing PC gamers to judge whether or not their system has enough juice to run the company's next major release. 
Crackdown 3 will release as an Xbox Play Anywhere title, and like all new Microsoft published games will be available at launch as part of Microsoft's Xbox Game Pass Subscription service, making the game accessible on both PC and Xbox for a low monthly cost.   
  
 
On PC Crackdown 3 appears to be able to handle systems with high core counts, with its minimum requirements asking for an Intel quad-core i5-3470 or an hex-core AMD FX-6300. The game also requires a DX12 graphics card with at least 2GB of VRAM. Sadly, Crackdown 3's storage requirements are unknown at this time. 

Microsoft recommends that PC gamers play Crackdown 3 with a system that contains a GTX 1060 or RX 480 or equivalent, listing 4GB of VRAM as a recommended system requirement for those that want to play the game with high-resolution textures.  
Minimum Specs
OS: Windows 10 version 14393.0 or higher
CPU: Intel Core i5-3470 or AMD FX-6300
RAM: 8 GB
VRAM: 2GB
Graphics: NVIDIA GeForce GTX 750 Ti| AMD R9 260X
DirectX: DirectX® 12 Hardware Level 11
HDD/SSD: Unknown
Recommended Specs
OS: Windows 10 version 14393.0 or higher
CPU: Intel Core i5-4690 | AMD FX-8350
RAM: 8 GB
VRAM: 4GB
Graphics: NVIDIA GeForce GTX 970/1060 | AMD R9 290X/RX 480
DirectX: DirectX® 11.1
HDD/SSD: Unknown
At this time, Crackdown 3 has no firm release date and is expected to launch in February 2019. It is possible that Crackdown 3's final release date will be confirmed at Microsoft's XO18 event this weekend. 
You can join the discussion on Crackdown 3's PC system requirements on the OC3D Forums.