Nvidia releases their Geforce 416.81 WHQL driver for Battlefield V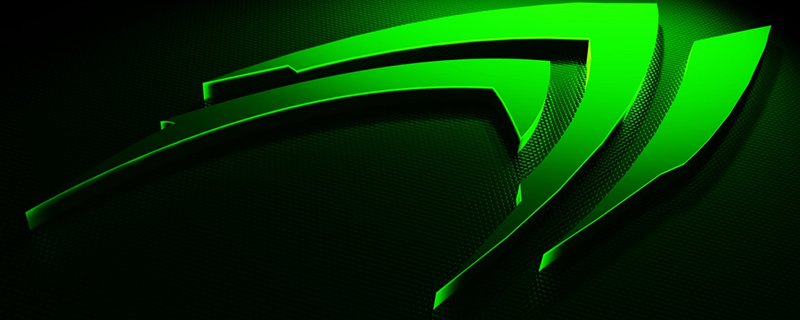 Nvidia releases their Geforce 416.81 WHQL driver for Battlefield V
Nvidia has released their first Game Ready Driver of November, offering "Game Ready" optimisations for EA's Battlefield V, which releases tomorrow on PC for EA Origin Access Premium subscribers. Strangely, this driver has no mention of Nvidia RTX support, which could mean that Ray Tracing will be added to the game as part of a post-launch update.Â
This driver also offers several fixes for issues that were present on Nvidia's previous driver, which include several issues with RTX 2080 Ti graphics cards, and game stability improvements to both Shadow of the Tomb Raider and ARK Survival Evolved. Flickering issues in The Witcher 3 have also been addressed. Â
Game Ready Drivers provide the best possible gaming experience for all major new releases, including Virtual Reality games. Prior to a new title launching, our driver team is working up until the last minute to ensure every performance tweak and bug fix is included for the best gameplay on day-1.
Game Ready
Provides the optimal gaming experience for Battlefield V
Changes and Fixed Issues in Version 416.81

The following sections list the important changes and the most common issues resolved in this version. This list is only a subset of the total number of changes made in this driver version. The NVIDIA bug number is provided for reference.
Fixed Issues in this Release
– [Windows Defender Application Guard][vGPU][Surround]: Edge Browser with Application Guard cannot be opened when Surround is enabled. [200443580]
– [Turing GPU]: Multi-monitor idle power draw is very high. [2400161]
– [GeForce RTX 2080 Ti][G-Sync]: Blue-screen crash may occur when exiting games when using a G-Sync monitor with a non-G-Sync monitor. [2431628]
– [GeForce RTX 2080 Ti]: Stuttering occurs with HEVC video playback. [2414594]
– [GeForce GTX 970]: When audio playback is paused, audio receiver switches from multi-channel to stereo. Increased period from 5 seconds to 10 seconds. [2327715]
– [GeForce GTX 1060]AV receiver switches to 2-channel stereo mode after 5 seconds of audio idle. [2204857]
– [SLI][NVIDIA TITAN X][NVENC]: Recording and streaming of NVENC applications do not work. [2421622]
– [DirectX 11 games]: Mouse cursor causes FPS to go out of sync with windowed GSync. [2411009]
– [ARK Survival]: Improved game stability. [2420789]
– [Shadow of the Tomb Raider]: Improved game stability. [2416743]
– [Witcher 3 Wild Hunt]: Flickering occurs during gameplay. [200455193]
– [Monster Hunter World]: Corruption is seen when Volume Rendering is off. [2400914]
– [Far Cry 5]: Flickering occurs during gameplay. [2400207]
Â
Open Issues in Version 416.81 WHQL
As with every released driver, version 416.81 WHQL of the Release 415 driver has open issues and enhancement requests associated with it. This section includes lists of issues that are either not fixed or not implemented in this version. Some problems listed may not have been thoroughly investigated and, in fact, may not be NVIDIA issues. Others may have workaround solutions.
For notebook computers, issues can be system-specific and may not be seen on your particular notebook.
Windows 10 Issues
– [SLI[[GeForce RTX 2080/2080Ti]: Single GPU response slows down after enabling/disabling SLI, requiring system reboot. [2384948]
– [GeForce GTX 1080Ti]: Random DPC watchdog violation error when using multiple GPUs on motherboards with PLX chips. [2079538]
– [GeForce GTX 780]: Activity on the desktop lags. [2423588]
– [SLI][HDR][Battlefield 1]: With HDR enabled, the display turns pink after changing the refresh rate from 144 Hz to 120 Hz using in-game settings. [200457196]
– [Firefox]: Cursor shows brief corruption when hovering on certain links in Firefox. [2107201]
– [G-Sync]: G-sync may not disengage after exiting games. [2418574]
Product Compatibility
Nvidia RTX 20 series

Geforce RTX 2080 Ti, Geforce RTX 2080, Geforce RTX 2070Â

NVIDIA TITAN Series

NVIDIA TITAN V, NVIDIA TITAN Xp, NVIDIA TITAN X (Pascal), GeForce GTX TITAN, GeForce GTX TITAN X, GeForce GTX TITAN Black, GeForce GTX TITAN Z

GeForce 10 Series

GeForce GTX 1080 Ti, GeForce GTX 1080, GeForce GTX 1070 Ti, GeForce GTX 1070, GeForce GTX 1060, GeForce GTX 1050 Ti, GeForce GTX 1050, GeForce GT 1030

GeForce 900 Series

GeForce GTX 980 Ti, GeForce GTX 980, GeForce GTX 970, GeForce GTX 960, GeForce GTX 950

GeForce 700 Series

GeForce GTX 780 Ti, GeForce GTX 780, GeForce GTX 770, GeForce GTX 760, GeForce GTX 760 Ti (OEM), GeForce GTX 750 Ti, GeForce GTX 750, GeForce GTX 745, GeForce GT 740, GeForce GT 730, GeForce GT 720, GeForce GT 710

GeForce 600 Series

GeForce GTX 690, GeForce GTX 680, GeForce GTX 670, GeForce GTX 660 Ti, GeForce GTX 660, GeForce GTX 650 Ti BOOST, GeForce GTX 650 Ti, GeForce GTX 650, GeForce GTX 645, GeForce GT 640, GeForce GT 635, GeForce GT 630


416.81 WHQL Download Links
Windows 10 – 64 Bit
Windows 8.1 – 64-bit
Windows 7 – 64-bit

You can join the discussion on Nvidia's new Geforce 416.81 WHQL driver on the OC3D Forums.Â