Shadow of War's Forthog Orc-Slayer DLC will now be free for all owners of the game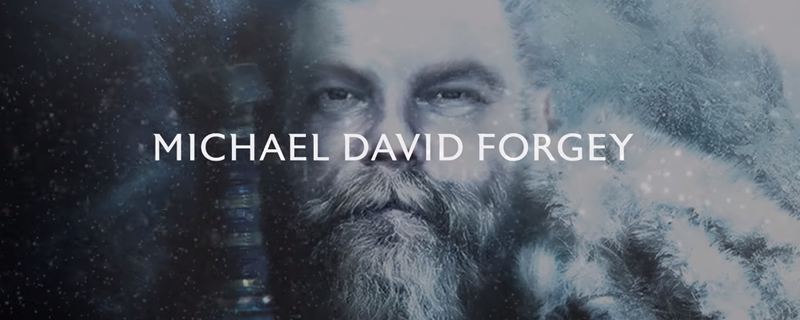 Shadow of War's Forthog Orc-Slayer DLC will now be free for all owners of the game
Â
Warner Brothers have released an official statement regarding Middle-Earth: Shadow of War's "Forthog Orc-Slayer" DLC, as well as plans to change how this DLC will be delivered to consumers. Â
Â
Originally this DLC was announced as a paid-for add-on for Shadow of War, costing $4.99 un the US with $3.50 from every purchase going towards the family of the late Michael "Forthog" Forgey, who was Monolith's Executive Producer until his untimely passing in 2016.
Â
Now this DLC will be given to owners of Shadow of War on all platforms, with Warner Brothers deciding to directly donate to the Forgey family, rather than tie the figure to sales of the DLC.Â
Â
The statement below states that it was intended that all of the money raised from the DLC would have been given to the family regardless of the region of the world it was purchased in, though marketing it is such a way would have presented legal issues in certain regions/territories.Â
Â
Everyone who has already purchased a copy of Shadow of War's Forthog Orc-Slayer DLC will be receiving a full refund for their purchase. Those who wish to donate to the Forgey family can do so directly on the family's
YouCaring
page.Â
Â
Below is Warner Brother's fill statement on this issue. Â
Â

The Forthog Orc-Slayer DLC was created by the team at Monolith Productions to immortalize Michael Forgey, a dear friend and colleague, and to raise funds to help support his widow and children.Â

Specifically, we decided to sell the DLC worldwide and donate all profits from the DLC to the family. Although we decided to donate all profits to the family, we only planned to actively promote this donation in the U.S. (excluding certain states based on their charitable promotion laws).  We hoped this approach would raise as much money as possible for the Forgey family in compliance with the law. Our decision not to promote the donation outside the U.S. (even though we intended to donate the money) caused many to question where funds from other territories were going. Answering that direct question itself could have triggered compliance obligations or put us in violation of cause marketing laws in some of the 241 territories in which the content was available.

Additionally, a factually incorrect tweet from our team exacerbated the confusion by stating that international funds would not be going to the family.  For absolute clarity; our intention was always to give all profits from the DLC, worldwide to the Forgey family.

We now recognize that tying our donation to sales of the DLC was not the best way to achieve our goal of offering financial support to the family and creating a lasting memorial to Michael Forgey. We sincerely apologize to the fans and to the Forgey family for the confusion we created.

To ensure the two original aims are still met and to provide transparency to the community, Warner Bros. Interactive Entertainment will instead make a donation directly to the Forgey family. The DLC will be withdrawn from sale and will be a free download for owners of Middle-earth: Shadow of War. Anyone who has purchased the DLC will receive a full refund. If there is interest in donating directly to the family, please visit their youcaring site: https://www.youcaring.com/michael-forgey-479259.
Â
Â

This free DLC will add a character called "Forthog Orc Slayer" to the game, a legendary character who can save the player in times of need. The name comes from Michael Forgey's nickname "Forthog" as well as Monolith's in-house band called "Orc-Slayer".  Â
As a memorial to "Forthog", Monolith decided to showcase parts of his character in Shadow of War, acting as a potential saviour for the player in times of great need, emulating what he did for the studio while he worked there.Â
Even small details for "Forthog Orc Slayer" showcases the man behind the legend, with his mighty axe acting as his chosen instrument both inside and outside of battle. In life, "Forthog" was known to be a talented musician.Â
Â

A legend among the Orcs of Mordor, Forthog Orc Slayer is an unstoppable warrior who saves Mordor's mightiest heroes at their moment of greatest need.

Mike "Forthog" Forgey was our Executive Producer and great friend here at Monolith. He was always ready to leap into the fray and save the game whenever and wherever he was most needed. We lost Mike to cancer during the development of Shadow of War, and we want to remember and honor him with a little bit of immortality in Mordor. The legendary Forthog Orc Slayer is our way to continue having Mike leap into battle and save us when we're down.

We hope that you will share in the experience of being saved by the legendary Forthog Orc Slayer as you enter the land of shadow.
 Â
Â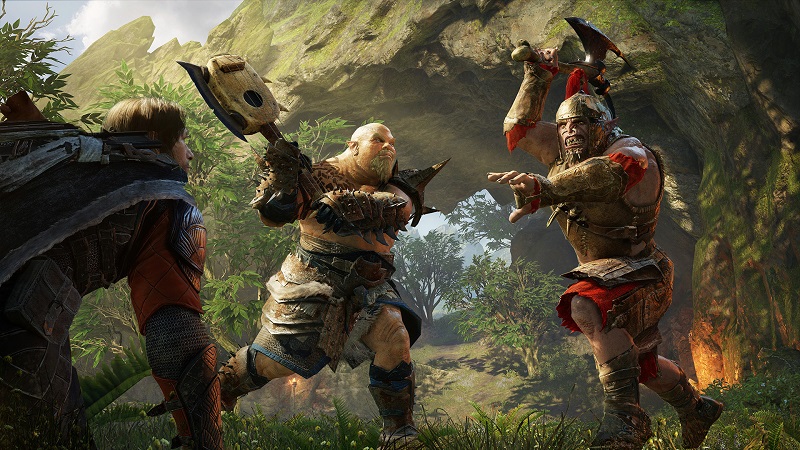 Â
Â
You can join the discussion on Shadow of War's Forthog Orc Slayer DLC on the OC3D Forums.Â
Â