Square Enix plans to support DLSS in Just Cause 4 performance has been "absolute priority"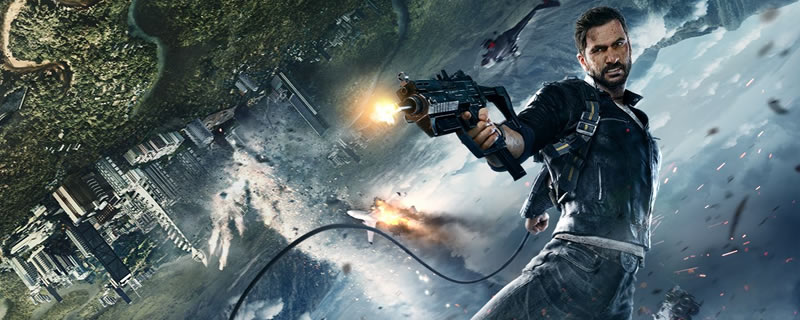 Square Enix to support DLSS in Just Cause 4 performance has been "absolute priority"
Just Cause 4 is set to release next week and the question on every PC gamer lips is "will it run well on my PC", a pertinent question given its predecessor's well-documented performance issues on both PC and console hardware. 
Digital Foundry has managed to get a sneak peek at the game's PC version, running on both Radeon and Geforce graphics hardware with performance levels and graphical accomplishments that put Just Cause 3 to shame. 
While playing the game at 4K Max settings with SMAA, Digital Foundry noted performance levels in the 40-50FPS range at 4K on a GTX 1080 Ti, though this was without game-optimised GPU drivers. Digital Foundry's Rich Leadbetter noted that Square Enix plans to support Nvidia's DLSS (Deep Learning Super Sampling) technology, which upscaled images using AI to deliver a higher resolution final image with increased performance levels.  
At this time Nvidia has not announced that Square Enix plans to support DLSS in Just Cause 4, though we would imagine that Nvidia would have no objection to it, as it would no doubt help sell their RTX lineup of graphics hardware. 
 
On the topic of performance, Square Enix released the following statement, confirming that performance has been a priority during Just Cause 4's development, saying that the game's framerate stability and load times have improved on all platforms (PC, Xbox One and PS4). 
     From the very start of the project, tech performance has been an absolute priority for us. Just Cause 4 is a bigger, better game than Just Cause 3, with incredible extreme weather simulations in a fully physicalised sandbox. We believe it's a real technical achievement and we're confident that its performance in an improvement over the previous game. Improvements in visuals, frame-rate, stability and load times have been made on all platforms.   
When compared to Just Cause 3 PC gamers should expect much better performance on a range of hardware configurations, especially during explosion heavy battle scenes. Radeon users should also expect less hitching and fewer performance issues, which were common on Just Cause 3 at launch.
You can join the discussion on Square Enix's plans to support DLSS in Just Cause 4 on the OC3D Forums.