Star Control: Origins' Earth Rising has launched on Steam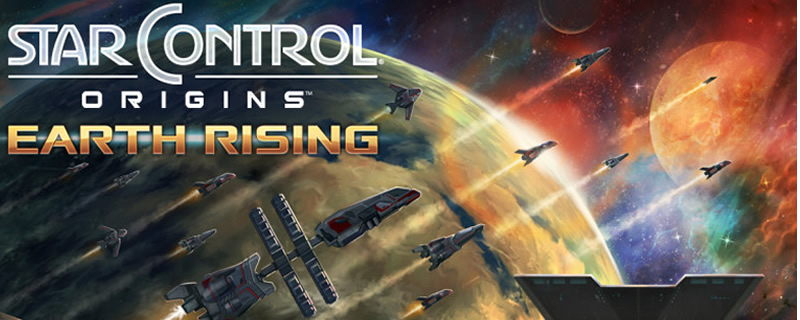 Star Control: Origins' Earth Rising has launched on Steam 
A new chapter of the Star Control: Origins has started, with the arrival of the game's "Earth Rising" season pass bring new quests, ships, precursor relics and a new Alien faction to the game. 
Earth Rising is a four-part season pass for Star Control: Origins, with part one of the pass releasing in the form of Aftermath. Part 2: The Lexites will release in winter 2019 (early 2019), part 3: The Syndicate will launch in Spring 2019, and part 4: Earth Rises will become available during Summer 2019.
In the US this DLC will cost $19.99, translating nicely to £15.49 in the UK, with an early adopter discount of 10% bringing the price down to £13.94. This cost covers all four parts of the season pass, with Stardock offering no option to buy each part of the 4-part pass separately. 
With Aftermath, players will discover that unknown forces are conspiring to undermine the early success of the human empire, with another race, called "the Gloosh", acting as a potential new ally. Star Control has ordered that a new base is to be constructed at Epsilon Trireme, a move which will no doubt cause discontent amongst humanity's detractors. 

    Continue the Star Control: Origins story with Earth Rising! Now that humans are a major player on the galactic scene, one question remains: how will they use their influence, and how will their interstellar neighbors feel about it?

Earth Rising is a 4-part season pass that contains new quests, ships, rewards, and story that is tied to humanity's quest for establishing themselves as a major galactic power. Explore new stars, solve newly discovered mysteries, and form relationships with new alien races and their leaders.

What mark will you leave on the galaxy? Will it be for good, or for ill? Answer that question and much more in Earth Rising.
Star Control's Earth Rising season pass is available now on Steam, with Stardock offering a 10% discount to gamers who purchase the Earth Rising before December 18th. 
You can join the discussion on Star Control: Origins' Earth Rising DLC on the OC3D Forums.