Star Wars: Knights Of the Old Republic Remake has been revealed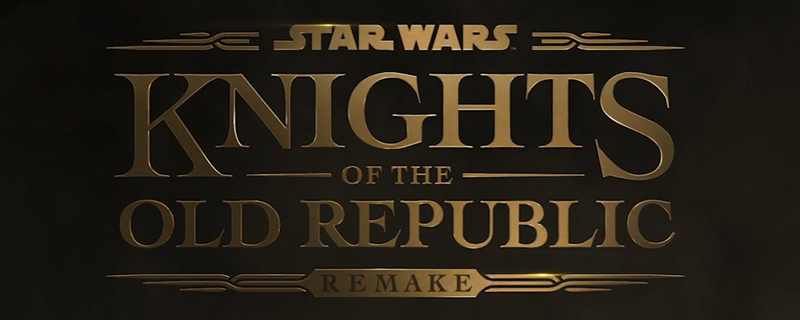 KOTOR is getting a remake!
At Sony's September 2021 PlayStation Showcase, Lucasfilm Games and Aspyr have revealed that Star Wars: Knights of the Old Republic Remake is in development, recreating one of Bioware's most famous RPGs. 
Sadly, all we got to see what the teaser trailer below showcasing Darth Revan, one of the game's most famous characters. The trailer lists the game as "a legend remade for PS5", suggesting that the game will be a next-generation exclusive. 
In a Blog Post, Sony has confirmed that the game will be a "console exclusive on PlayStation 5 at launch", which means that the game is likely to be released on PC at some point.

At this time, KOTOR's upcoming remake has no release date. When it launches, the game will feature "modern tech, features, visuals and more, while maintaining the integrity of the story and characters that we've come to cherish."

While Star Wars: Knights of the Old Republic has not been confirmed for PC, Disney and Lucasfilm Games would be foolish to limit this with total PlayStation exclusivity. As such, we expect an official reveal of this game for other platforms soon. 
You can join the discussion on Star Wars: Knights of the Old Republic's Remake on the OC3D Forums.