Valve releases update on SteamOS, Linux and Steam Machines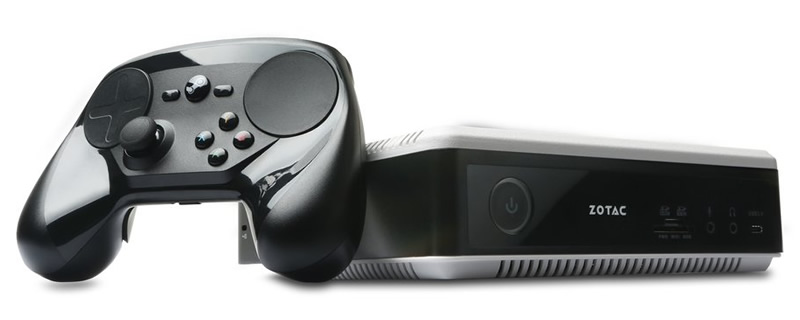 Valve releases update on SteamOS, Linux and Steam Machines
In recent weeks,
Valve removed their Hardware section from the Steam Storefront
, redirecting it to a standard search page. This change was seen by many as the death of Valve's Steam Machine concept, relegating Valve's SteamOS Linux distribution to exclusive use with custom PCs.Â
Valve has released an update on their plans with SteamOS, Linux and Steam Machines, stating that they have "learned quite a bit" about Linux and 3rd party game development. Since then Valve has been working to address the shortcomings of their project.Â
The company neither confirmed or denied that they have no plans to introduce new Steam Machines to the market, though they have stated that Steam Machines were not selling well. The reasoning behind the Hardware Section's removal from the Steam Store was due to a lack of traffic, with the change being due to a "routine cleanup of the Steam Store navigation", rather than a plan to abandon Steam Machines.  Â
Â
Â
Â

   While it's true Steam Machines aren't exactly flying off the shelves, our reasons for striving towards a competitive and open gaming platform haven't significantly changed. We're still working hard on making Linux operating systems a great place for gaming and applications. We think it will ultimately result in a better experience for developers and customers alike, including those not on Steam.

Â
Â
Gaming on Linux remains a priority for Valve, though the company now plans to address the software problems that hinder the platform instead of growing the hardware ecosystem. Valve intends to continue to invest in the development of Vulkan, making the low-level API more competitive to facilitate game development for Linux. Â
Vulkan is a Cross-Platform graphical API, which can be used with most modern operating systems. In contrast, Microsoft's DirectX API is exclusive to Windows, with DirectX 12 being exclusive to Windows 10. The exclusivity of DirectX has made Windows the dominant PC Gaming platform, which is something which Valve wants to address.Â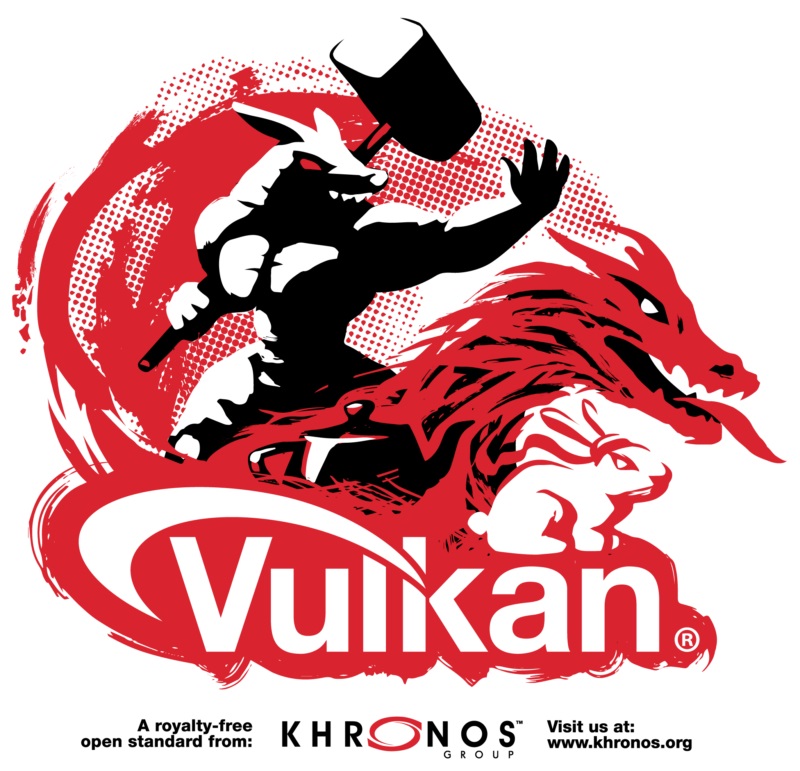 (The Logo of Vulkan 1.1)Â

Valve has already had a significant impact on the usability of the Vulkan API, creating MoltenVK, a tool which allows the Vulkan API to be used on iOS and MacOS without the direct involvement or support of Apple.Â
MoltenVK came into existence thanks to Valve, LunarG and Brenwill Workshop, who together with Kronos created the open source SDK. Valve has already built a Vulkan update for DOTA 2 which offers an incredible performance boost in DOTA 2 on MacOS, which currently is only available using the OpenGL on Apple devices. Below you can see a graph which showcases up to a 50% increase in performance after moving to the Vulkan API on MacOS.
Vulkan/MoltenVK provides developers with the opportunity to bring their existing games to MacOS without the need for an all-new Metal API version, allowing the same low-level API to be used across Windows, Linux and MacOS.  Â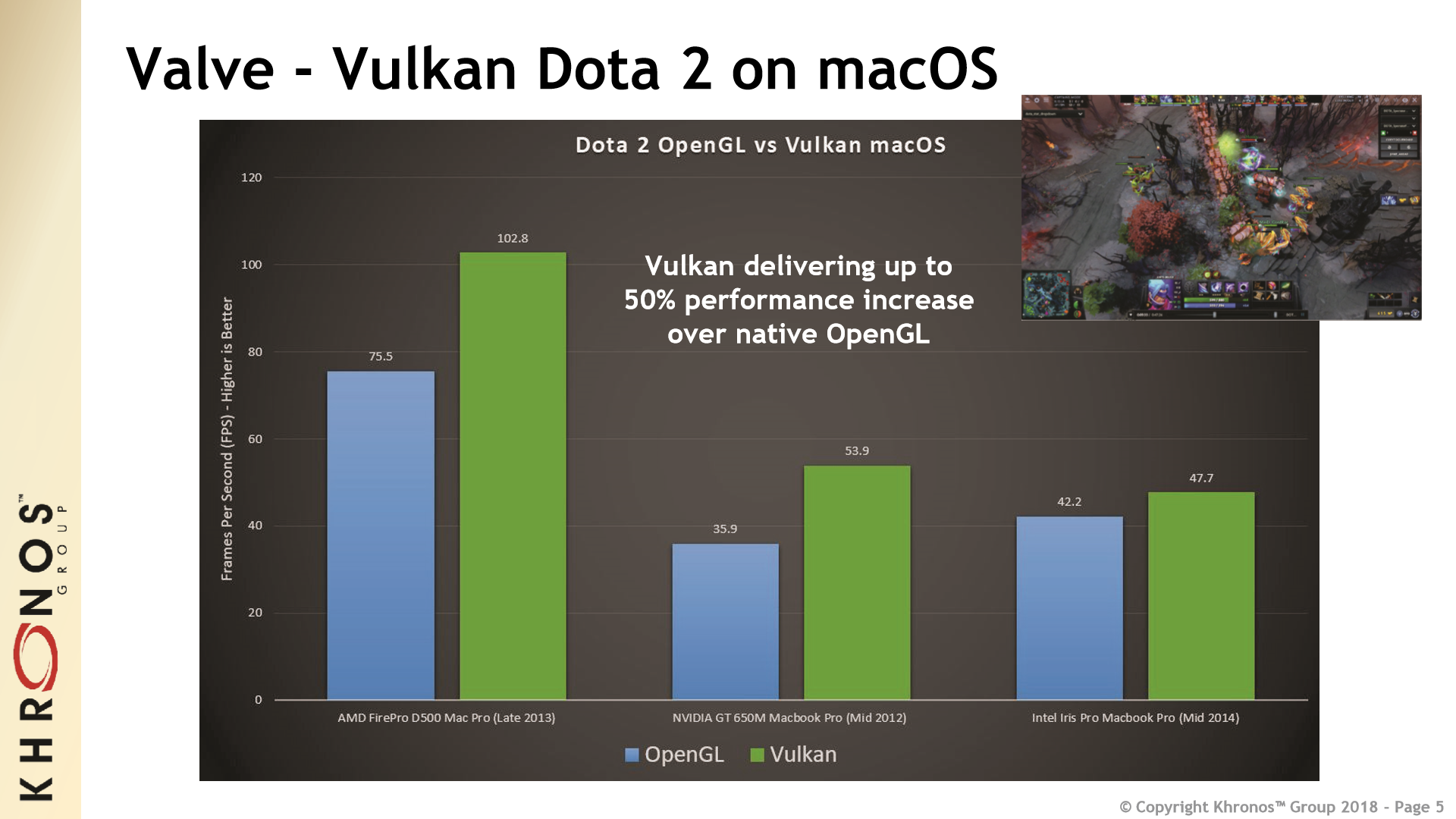 Â
Valve has stated that they will work to continue improving the Vulkan API, with plans to showcase a matured version of their Shader Pre-Caching tools in the near future and detail new Linux initiatives. The company has also committed to the development of SteamOS, though the company's end goal is to "ultimately benefit the Linux ecosystem at large."

You can join the discussion on Valve's commitment to Vulkan and Linux/SteamOS on the OC3D Forums.Â