Version 1.7.0 Released for Testing Utility FurMark
Version 1.7.0 Released for Testing Utility FurMark
Popular benchmark and stability testing tool FurMark today received an update from developer Geeks3D, taking it up to version 1.7.0. The new version comes with a host of new features, all of which should interest benchmarking enthusiasts.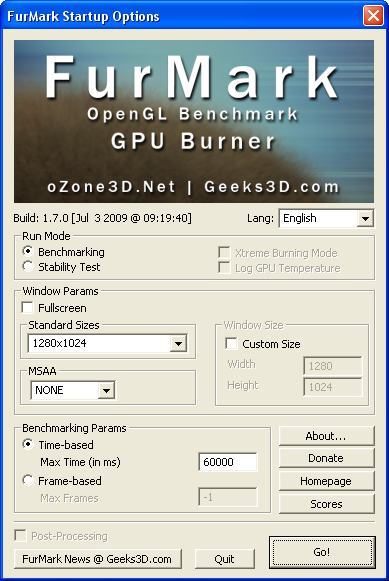 Most of the new features in FurMark 1.7.0 are on the Stability Testing side of things. If the GPU-Z is operational, the new utility can gather detailed information from it, including clock speeds, temperature, power usage, VDDC and VDDC current. Temperature monitoring in multi-GPU systems has been made easier with the introduction of individual temperature graphs for each GPU.
The omnipresent GUI now saves user settings on exit, making it easier to run multiple tests. An additional experimental feature included by Geeks3D in the latest version is the Twitter button. A single click and users would be able to share their benchmarking results with the world by simply uploading them directly to their Twitter page.
For full and detailed information on all the features in FurMark 1.7.0, and to download the utility, visit the release page
here