Warrior Epic Coming 19th May
Warrior Epic Begins 19th May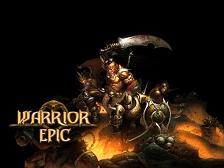 MMO game enthusiasts have something to cheer about – free-to-play MMORPG Warrior Epic is set to be released on Tuesday, 19th May. The announcement was made by publisher True Games Interactive today.
Developed by Possibility Space, Warrior Epic is a role-playing game that features a fantasy universe like other MMOs, but according to its developer, has certain unique features. Chief among these is the Warrior Spirits System, which allows a character to be resurrected even after it has been killed. The spirit of the deceased character can also be attached to an item to increase its power or summoned through a spell to wreak devastation on opponents.
The other unique feature of the game is the provision made for players with less time to play to proceed at their own rate. Regular features include the usual PVP, campaigns and adventuring, and solo or multiplayer options. The launch comes after several months of beta testing, during which the game received highly positive reviews. A second round of closed beta testing is also planned for testers who are ready to provide constructive feedback to the developer.
"Our beta testers have given us a lot of great feedback and we are confident that the game is now reaching a point where we can provide the Warrior Epic community an engaging and compelling experience," Jeff Lujan, Founder and Chairman of True Games Interactive said.
If you find all this information interesting, get a sneak peek at the game by signing up for the second closed beta
here
.