Wolfenstein II: The New Colossus will soon support Nvidia Adaptive Shading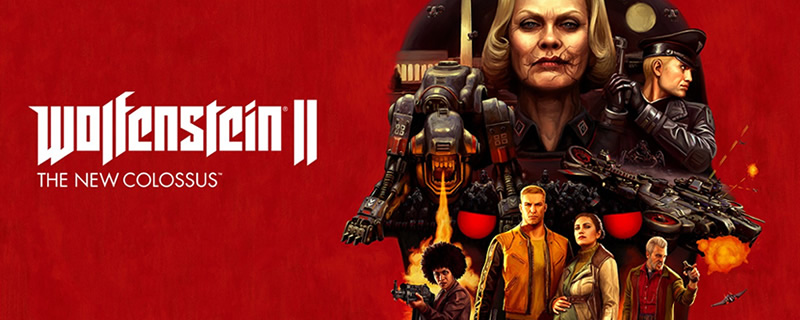 Wolfenstein II: The New Colossus will soon support Nvidia Adaptive Shading
As Moore's Law continues to slow down, it is becoming increasingly obvious that PC component manufacturers cannot rely solely on advancements in lithography technology to achieve increased performance levels, as throwing more transistors at performance problems is becoming less viable year-over-year. 
Modern hardware designs need to be smarter, making the best possible use of and given transistor budget while implementing features that will allow software and hardware to intermingle to create highly efficient results, whether it be for the use of AI algorithms or bespoke execution units for demanding tasks like ray tracing.  
With the release of Turing, Nvidia revealed a feature called Content Adaptive Shading (CAP), now called Nvidia Adaptive Shading (NAS), which can lower a game's shading rate when factors like spatial and temporal colour remain coherent. In scenes where geometry remains static and lacks any changes in detail, like flat walls or skyboxes, shading rates can be lowered without a noticeable loss in graphical detail, improving game performance. 
Wolfenstein II: The New Colossus will soon be updated to support NAS, allowing the game to run better than ever before on Nvidia's Turing hardware, though at this time neither Machine Games or Nvidia have released any data regarding the game's expected performance increase when NAS is enabled. 
    With Content Adaptive Shading, the shading rate is lowered by considering factors like spatial and temporal color coherence. In other words, in areas of comparatively-low detail, that remain unchanged from frame to frame , such as sky boxes and walls, the shading rate can be lowered in successive frames.

In the example below, the static detail around the animated control panels has its shading rate lowered, improving performance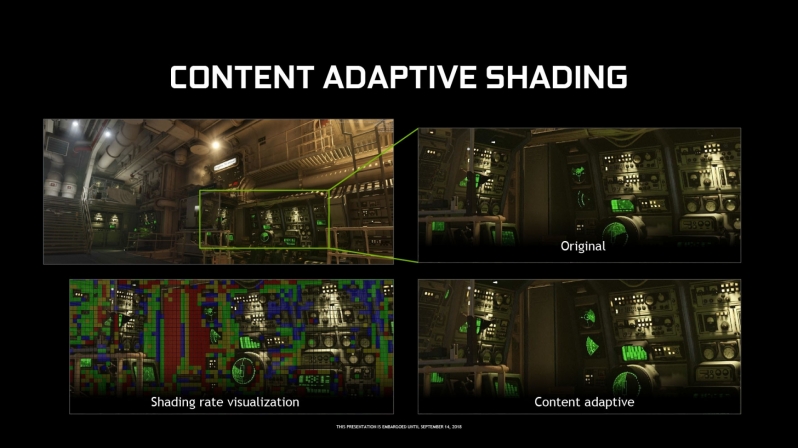 Wolfenstein II: The New Colossus will be the first game to support NAS, though at this time it is unknown how many other developers plan to support the feature. 
In effect, Nvidia's Adaptive Shading technology can intelligently distribute shading resourced to areas of each frame that require it, lowering the resources that will be utilised unnecessarily by unchanging/unimportant regions of a rendered image to allow frame generation to be accelerated. If well implemented, this feature will offer a dip in graphical quality that's nigh unnoticeable, while delivering a notable boost in framerate.
You can join the discussion on Nvidia's Adaptive Shading technology and its use in Wolfenstein II: The New Colossus on the OC3D Forums.