A USB Drive that Keeps Viruses at Bay
A USB Drive that Keeps Viruses at Bay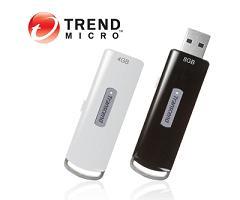 Transcend Information and Trend Micro have come together to launch the JetFlash V15 USB flash drive. The drive comes preloaded with Trend Micro USB Security software, making it a highly secure system against possible virus attacks.
The drive is the result of Trend Micro's discovery last year of increasing Autorun malware attacks on removable drives. Based on these findings, the internet security specialist developed the new application specifically for USB drives to protect these against viruses and other malicious content that come with transferred files.
Whenever the drive is plugged into a computer, the easy-to-use antivirus launches automatically and starts scanning for any malicious activity. Users are required to go through a simple, one-step activation process the first time they use the drive.
Once plugged in, the innovative product ensures there is no transfer of unwanted data on to the drive with the file transfer. If the computer is connected to the internet, Trend Micro USB Security connects to Trend Micro's servers and downloads the latest security updates and virus definitions directly onto the drive.