Need more M.2 storage? Sabrent has launched their 4-Drive NVMe SSD to PCIe 4.0 X 16 Adapter Card
Want more SSD storage in your system? This add-on card could help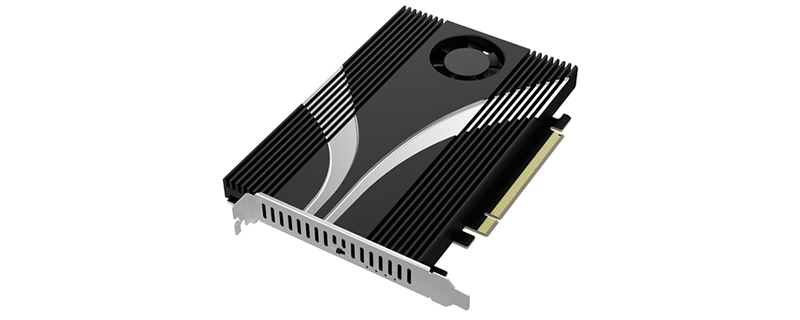 Want more SSD storage inside your PC? Sabrent's 4-drive NVMe SSD storage could be the solution for you
If you are a user that requires a lot of PCIe storage, you will be very aware of how limiting the number of on-motherboard M.2 SSD slots can be. Yes, these slots offer users more than enough space for most PC builders, but there are those who demand more, and those users need to invest in M.2 NVMe to PCIe add-on cards. 
Sabrent has now launched their 4-Drive NVMe SSD to PCIe 4.0 X 16 Adapter Card (EC-P4BF), an actively cooled adaptor card that can connect to a physical 16x PCIe expansion slot and be used to connect up to four PCIe 4.0 M.2 SSDs to a PC. With high capacity 8TB M.2 SSDs, this adaptor card can be used to attach 32TB of storage to a PC.

This add-on card is primarily targeted as workstation users, as those are the users who are likely to have a spare physical PCIe 16x slot within their PC. This add-on card requires 16 PCIe lanes to function, and that number of lanes will typically be used by a graphics card in a mainstream PC. As such, this add-on card is most likely to be used with AMD Threadripper based systems, or Intel Sapphire Rapids based systems, PCs that have enough spare PCIe lanes to handle it. Note that this add-on card requires PCIe bifurcation to function.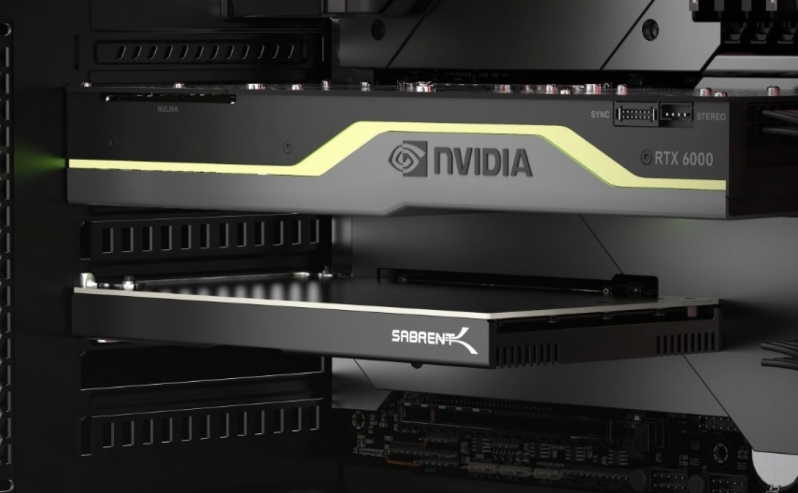 With an asking price of $99.99, this SSD storage expansion solution is an affordable way for workstation users to add more PCIe 4.0 storage to their systems. This add-on card costs almost nothing when compared to the SSDs that users will place inside it, especially if users intend to utilise high capacity 8TB SSDs. This drive's active cooling solution should also ensure that users can achieve solid performance levels from their SSD storage, without fear of throttling.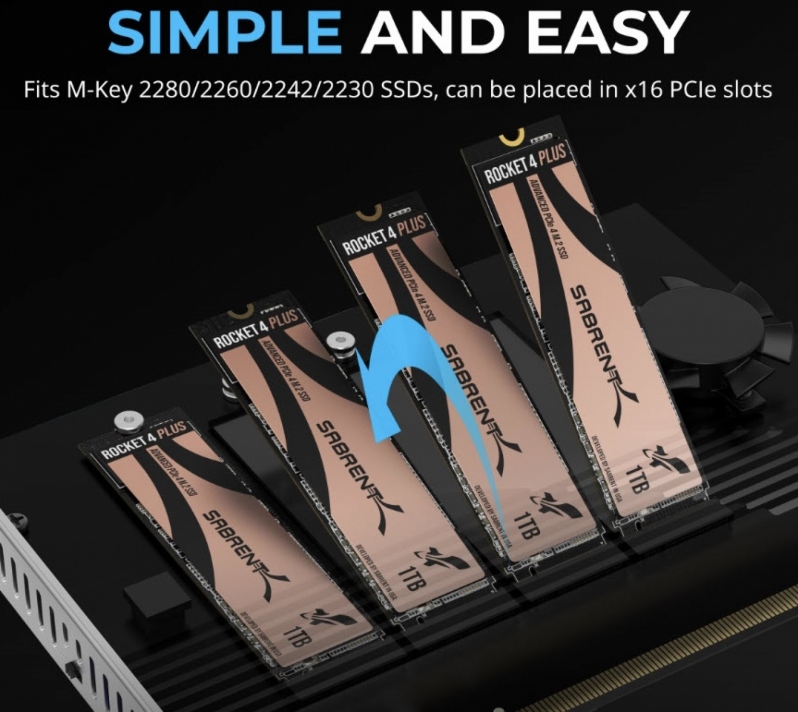 Sabrent's 4-drive M.2 SSD to PCIe 16x add-on card is available now in the US through Amazon for $99.99. This product should be available in the UK and EU soon. 
You can join the discussion on Sabrent's 4-drive M.2 NVMe SSD to PCIe x16 adaptor card on the OC3D Forums.