Seagate launches its Cyberpunk 2077 FireCuda 520 Limited Edition SSD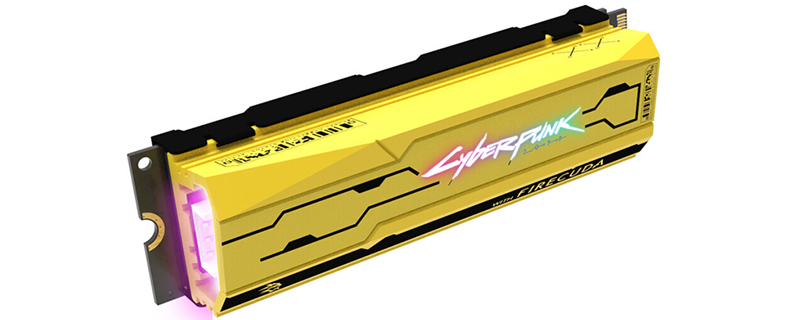 Seagate launches its Cyberpunk 2077 FireCuda 520 Limited Edition SSD
Seagate has launched a Cyberpunk 2077 inspired version of its FireCuda 520 SSD, delivering PCIe 4.0 performance to gamers with a custom RGB heatsink and a 1TB capacity. 
Only 2,077 of these SSDs will ever be created, making this SSD a Limited Edition item. The heatsink on this SSD features Cyberpunk logos, FireCuda branding and 5V addressable RGB lighting support, which can be controlled using s 5V ARGB motherboard header.  
Aside from the Limited Edition nature of this product, this SSD is a regular FireCuda 520, a PCIe 4.0 driver that utilises Phison's PS5016-E16 controller and offers sequential read/write speeds of 5,000 MB/s and 4,400 MB/s, respectively. The Cyberpunk 2077 edition of the FireCuda 520 will only be available as a 1TB drive, whereas the standard model also has 500GB and 2TB models.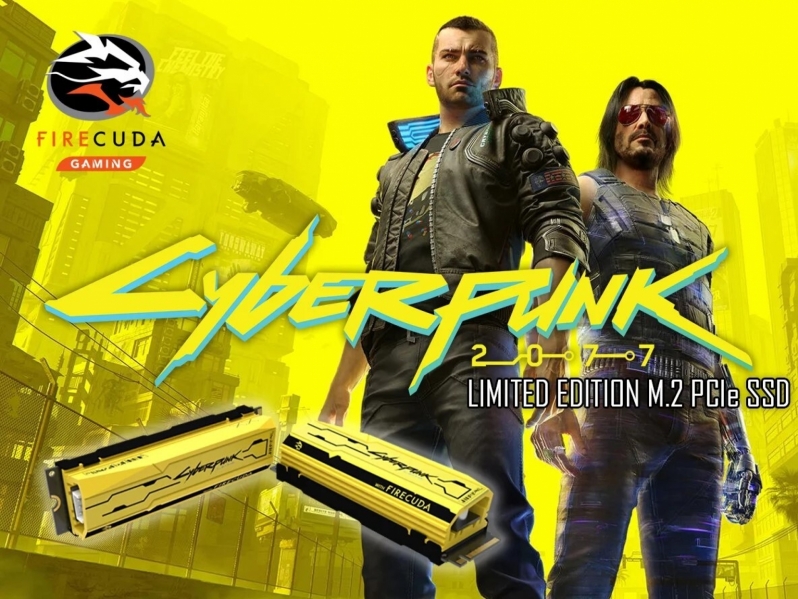 Seagate has claimed that their custom Cyberpunk 2077 heatsink can decrease the load temperatures of their Cyberpunk 2077 FireCuda 520 SSD by up to 22 degrees Celsius under load, cooling the drive passively and without any fans. 
While this SSD is not the fastest on the market, it is much faster than most consumer-grade solid-state drives and faster than the SSDs within Microsoft's Xbox Series X/S consoles.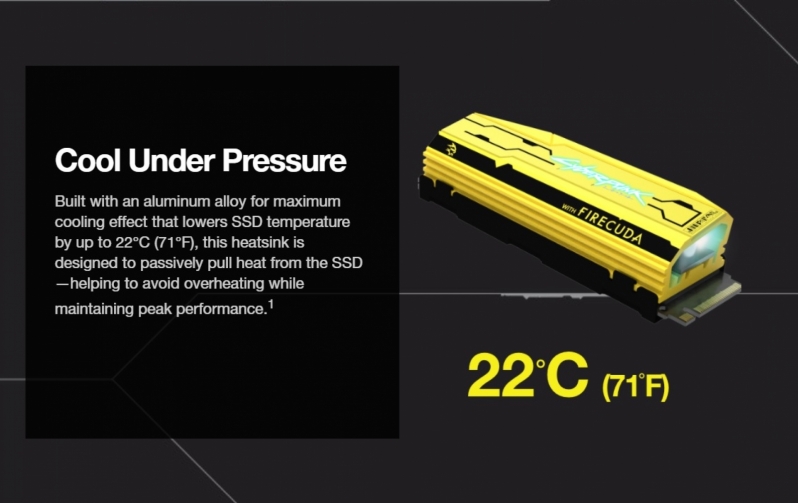 We have not received MSRP pricing for this new SSD from Seagate, but consumers should expect this drive to ship at a premium price compared to the SSD's standard model. That heatsink will add extra costs to the SSD, as will the drive's Cyberpunk 2077 branding. 

You can join the discussion on Seagate's Cyberpunk 2077 FireCuda 520 SSD on the OC3D Forums.