Western Digital releases their high-end Black 3D Series of NVMe SSDs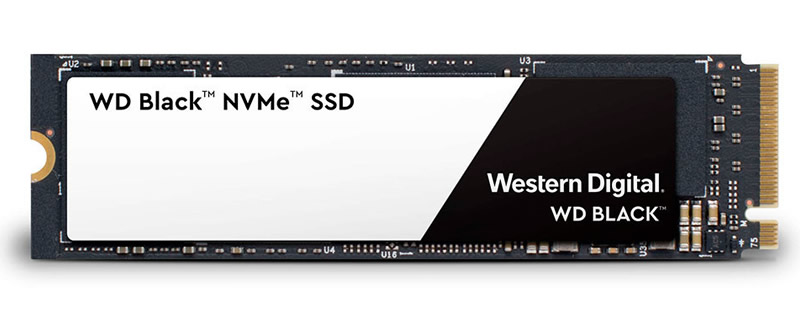 Western Digital releases their high-end Black 3D Series of NVMe SSDs
In recent years, SSDs have only gotten faster, unshackling themselves from the limits of SATA to take advantage of the high levels of bandwidth offered by the PCIe interface.Â
This evolution in SSD design has led to some seriously high levels of performance within consumer hardware, though until now Samsung has remained as the dominant entity within the NVMe SSD market.
2018 is the year where SSD makers the world over are investing heavily in NVMe storage, with Western Digital being no exception. Meet the Western Digital Black 3D NVMe SSD, an SSD which aims to offer users premium performance with a reasonable price tag.Â
The WB Black 3D NVMe SSD will ship with capacities of 250GB, 500GB and 1TB and will release with price tags of $119.99, $229.99 and $449.99 respectively in the US later this month. These new SSDs will ship with sequential read speeds of 3,400MB/s on the 500GB and 1TB models and 3,000MHz on the 250GB model; sequential write speeds will be 2,800MB/s on the 1TB model, 2,500MB/s on the 500GB model and 1,600MB/s on the 250GB model.Â
 Â
Â
Western Digital plans to release these SSDs to OEMs and consumers with global distribution, so expect to see these SSDs at your local PC retailers soon. This SSD is said to be a "from the ground up" design from Western Digital, which means that this SSD is not using s 3rd party controller and makes use of Western Digital's 3D NAND tech.
You can join the discussion on Western Digital's new Black 3D series of NVMe SSDs on the OC3D Forums. Â