Shuttle Shows off its Smallest Ever PC Solution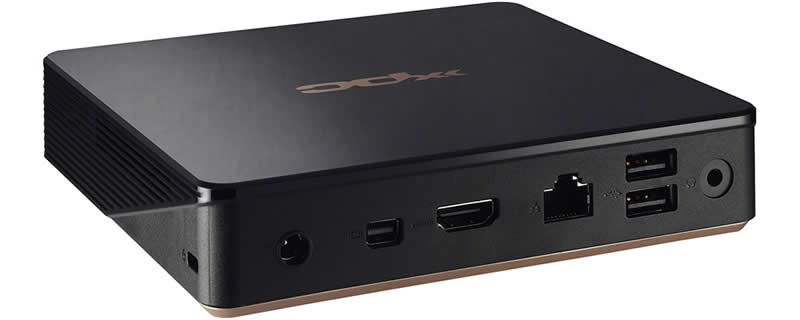 Shuttle Shows off its Smallest Ever PC Solution
The demand for increasingly small, but high-performance PC solutions has now been met by four versions of Shuttle's NC01U model. These 29 mm slim barebones are based on the latest Broadwell generation of Intel processors. In order to cover as many areas of application as possible, they come with a selection of soldered processors ranging from Celeron, Core i3, Core i5 to even Core i7.
Their array of connectivity options helps them stand out from the crowd of NUC form factor machines. The NC01U features a Mini-DisplayPort, HDMI, Intel Gigabit Ethernet, audio, USB 3.0, USB 2.0, RS-232 and an M.2 slot. A replaceable wireless combo module for WLAN (802.11ac) and Bluetooth connectivity also comes already fitted. The case can accommodate one 2.5″ drive (SSD or HDD). The two USB 3.0 ports on the front enable rapid charging of mobile devices. Each of the NC01U models can hold up to 16 GB of DDR3L SO-DIMM memory.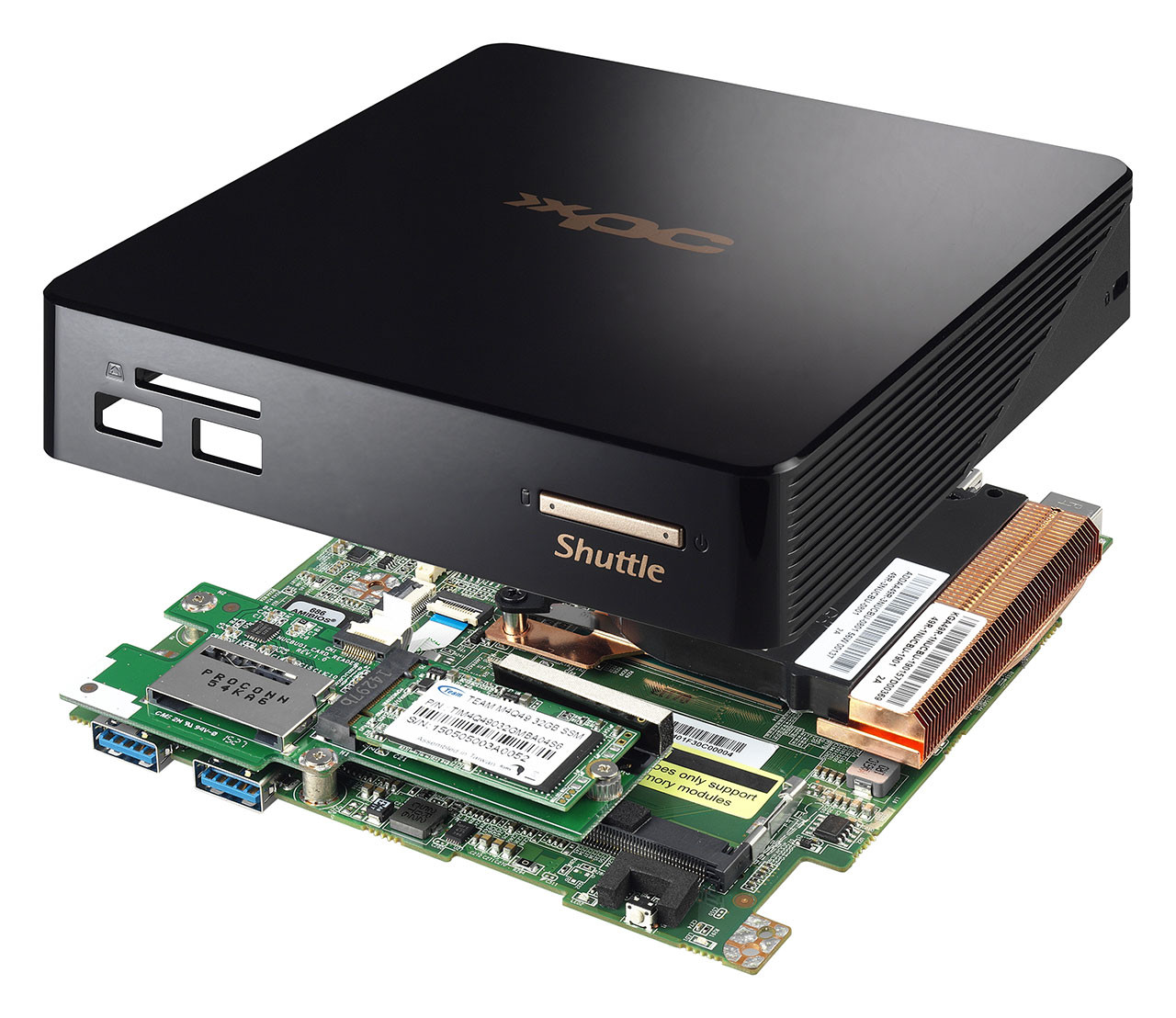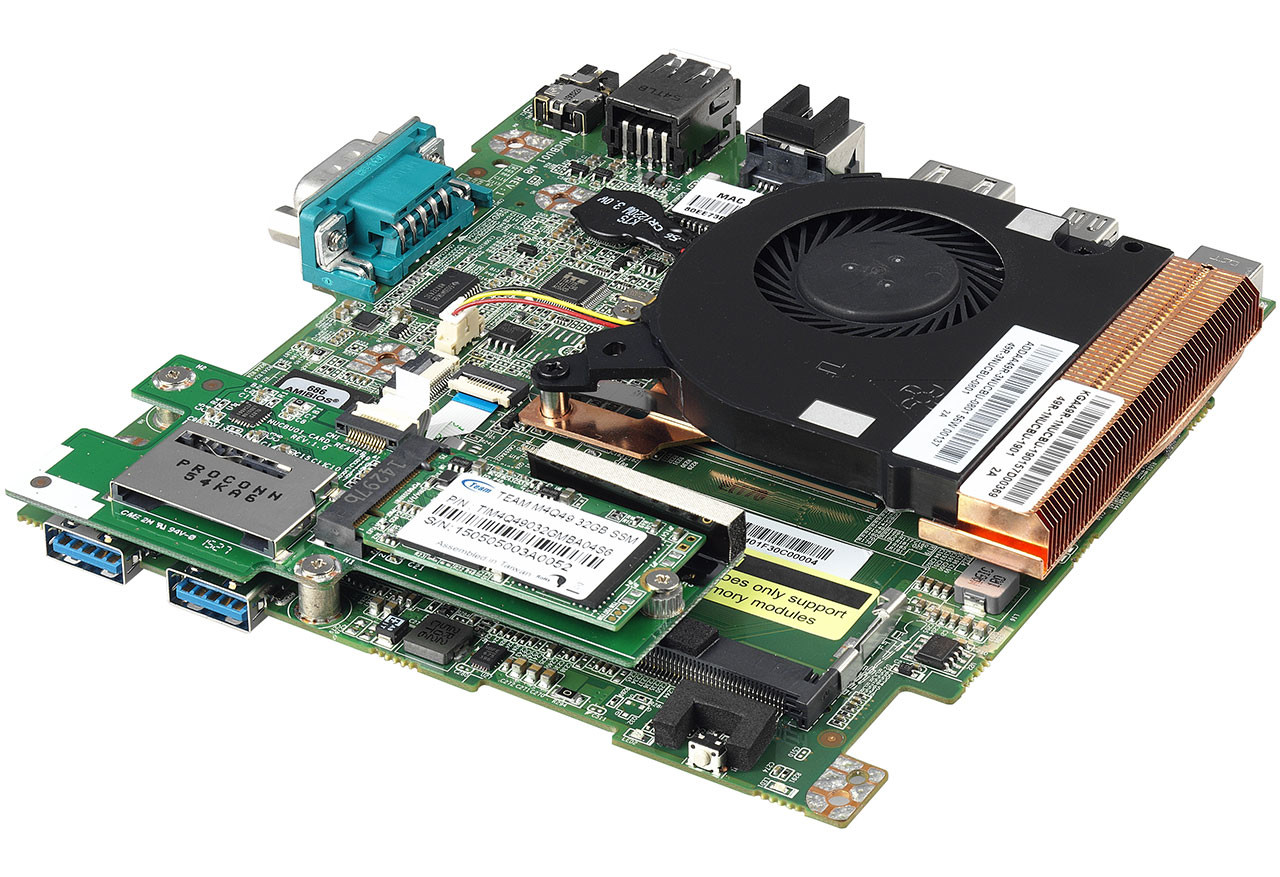 All NC01U machines with an Intel Core processor are capable of fluent playback of 4K Ultra-HD (3840 x 2160) content. The image signal is then transmitted at 60 Hz via Mini-DisplayPort or at 30 Hz via HDMI.
Another special feature of these low-energy barebones is the external PCI-Express slot on the bottom. This can be used to connect future external expansion kits such as dedicated AMD and NVIDIA graphics cards, an additional 2.5″ drive, network interface or further USB and serial interfaces. Further details will be unveiled in the near future.

The NC01U has a whisper-quiet heatpipe cooling system and measures just 141 x 141 x 29 mm (DWH). Thanks to the supplied VESA mount, all versions can be fitted to any surface and to compatible monitors so they virtually disappear from the desktop.
Model versions
Shuttle XPC nano NC01U with Intel Celeron 3205U Shuttle XPC nano NC01U3 with Intel Core i3-5005U Shuttle XPC nano NC01U5 with Intel Core i5-5200U Shuttle XPC nano NC01U7 with Intel Core i7-5500U.
Shuttle's recommended retail price for the NC01U barebone is 140.00 Euro, for the NC01U3 314.00 Euro, for the NC01U5 388.00 EUR and for the NC01U7 520.00 Euro (all ex VAT). Upon launch, all specified models were available from specialist retailers across Europe, apart from the NC01U7 which should be available from the end of October.
Read more on Shuttle's Smallest ever PC solution on the OC3D Forums. 
Shuttle is now offering their smallest ever PC, offering specs of up to an i7-5500U. http://t.co/MpVOlWDKO3 pic.twitter.com/DDmzg5o0m0

— OC3D (@OC3D) September 30, 2015