Valve's Steam Deck OLED isn't just a screen upgrade, it's faster and kills input lag too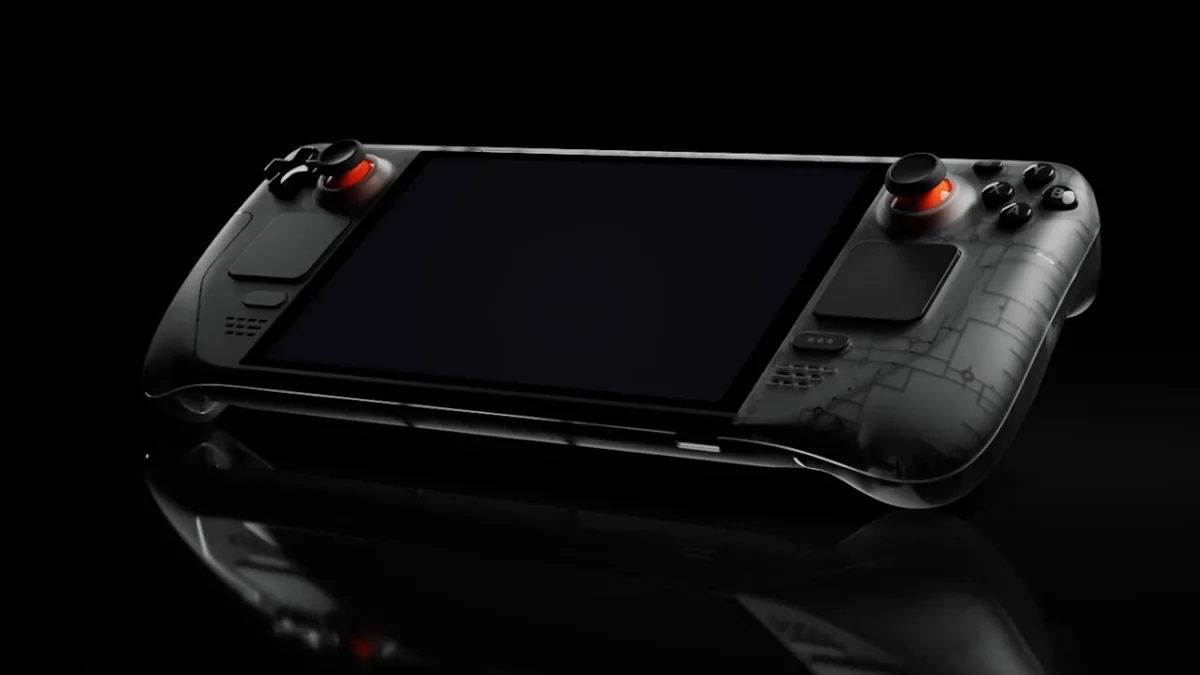 There's more to the Steam Deck OLED than its screen – It's a much better gaming machine in other ways too
When Valve announced their Steam Deck OLED, I didn't think I would be interested in upgrading. I'm pretty happy with the screen on my standard Steam Deck, and I have already upgraded my Deck with a 1TB SSD, so why would change to Valve's new model? Well, my simple answer is that Valve's simple screen upgrade does more than simply improve the handheld's visuals.
In their latest analysis of the Steam Deck OLED, Digital Foundry have confirmed that the handheld's new screen also has latency benefits. Valve's new OLED screen responds faster than the LCD on their older Steam Deck models, making the device feel much more responsive. With the OLED model maxing out at 90Hz, Valve's new handheld can also benefit having a higher refresh rate. This is in addition to its increased overall responsiveness.
To put things another way, Valve's new OLED handheld is more responsive than the original. It just takes less time for actions you take to appear on screen. This has huge benefits for fast-paced games. It also makes games simply feel better to play on the system, even if you cap your framerate to 30 FPS.
Other Steam Deck OLED upgrades
With their Steam Deck OLED model, Valve has delivered other notable upgrades to their new handheld. For starters, the new OLED model now features a larger 50Whr battery. This is a 20% upgrade over the original's 40Whr battery. On top of that, the device's screen is less power-hungry and the device uses a more efficient 6nm AMD SOC. The original used a 7nm SOC with similar performance characteristics.

With their new SOC, Valve has not moved away from the Zen 2 CPU cores and RDNA 2 GPU cores of their original handheld. Both SOCs have the same performance target, but Valve's new OLED model pairs this SOC with faster LPDDR5 memory. This increased bandwidth gives Valve's new OLED Decks a performance advantage.
With LPDDR5-6400 memory instead of LPDDR5-5500 memory, Valve's new Decks have 16.3% more memory bandwidth than older models. In bandwidth-limited games, this change will result in a notable uplift in gaming performance. During testing, Digital Foundry found that Valve's new OLED Steam Decks are 2-9% faster than the original.
While its larger 7.4-inch screen and OLED visuals are the headline features of Valve's new Steam Decks, their added battery life, decreased latencies, and faster memory all work together to make the Steam Deck OLED a compelling upgrade. While the hardware at its core has not changed much, Valve has done a great job upgrading their already popular handheld. As a heavy Steam Deck user, I am very tempted by this upgrade, even if it doesn't offer a huge performance boost.
You can join the discussion on Valve's Steam Deck OLED having much lower input lag on the OC3D Forums.