Lian Li PC-Z60 Review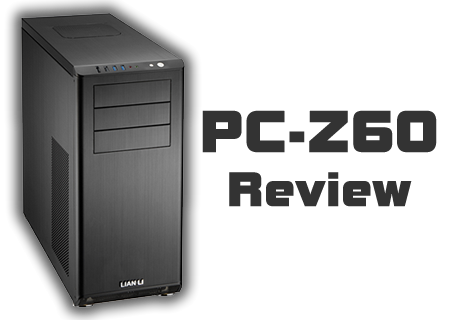 Introduction
Lian Li have a well earned reputation amongst hard core enthusiasts for manufacturing cases with high build quality thanks to the top notch materials they use, attention to detail and well thought out designs that all come together to make a high end chassis. Many enthusiasts out there will understand what we mean when we say many of you start off with one of the well know 'gaming brands' and waste your money on one of those cases, before being educated and moving on to something more grown up from the likes of Lian Li. So today we are taking a look at the PC-Z60 to see what this mid tower chassis has to offer us.
Specifications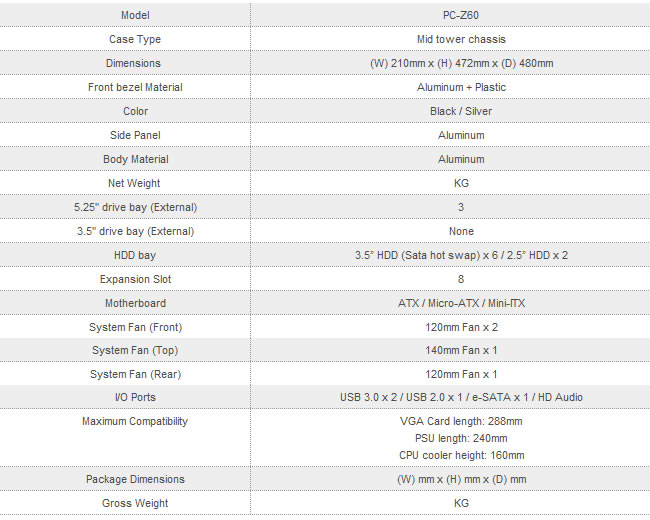 Video Review

Conclusion
The PC-Z60 is a touch cookie to try and conclude, because it is a bit of a Jekyll and Hyde case. Straight off the bat we have to clear up that its really not suitable for any kind of high end system but its also fairly clear it wasn't designed for this either.
Its quite refreshing when a manufacturer builds cases for the SOHO area of the market and doesn't try and confuse the design and marketing with some half-arsed gaming add ons as well (*cough* H2) So hard drives accessible from the front of the case is hardly unique but with proper powered hot-swap bays, ample spacing for the cooling by the two dust filtered 120mm fans AND a locking bracket to keep everything theft proof once fitted the professionally features really do start to make them selves very clear.
There is no direct airflow into the main component area of the case but if you are using this as a server or work station then it should be too much of a problem. A home server or an office file server doesn't need much power, even an i3 would be over kill and this case is more than capable of keeping that cool with the 120mm rear and 140mm exhaust fans, the only down side is they have to draw their air from the mesh panel on the side of the case.
We never get bored of the quality Lian Li brushed Anodised Aluminium externals. It just oozes quality and is a great indicator where your money is going, but we all think its time they move on from the bare Alu internals. Is it too much to ask for a lick of powder coat on the inside? Admittedly for professional use this would not be needed but if we were to use this at home for a server we've all agreed we would get it powder coated even if it didn't have a window!
Basically if you are looking for a high quality aesthetically pleasing chassis and you need multiple hot swap bays for your storage then the PC-Z60 could be the perfect choice for you. I'm just hoping you are using the company account when you buy it because it carries a £179.99 price tag and this is the reason why we have decided to award it bronze rather than silver.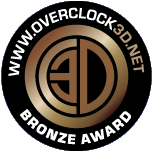 Thanks to Lian Li for the sample we tested here today, you can discuss your thoughts of the review in our forums.