Ultimate Customisability! – Lian Li O11D EVO XL Review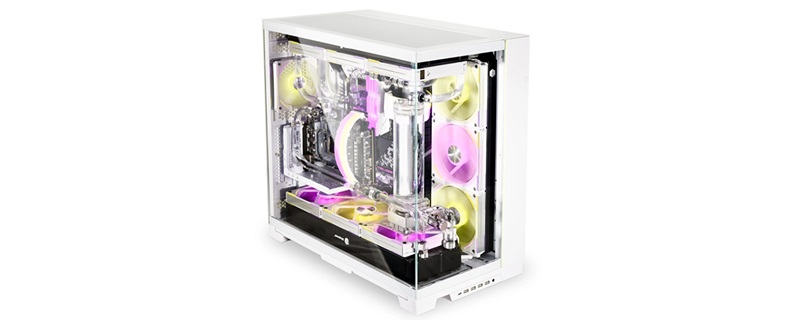 Conclusion – This case is perfect for fully custom PC builds
Lian Li's O11D EVO XL is a case that is difficult to review. Simply put, this case is designed to give reviewers analysis paralysis. It is too customisable to "test" this case head-to-head with anything else, and factors like thermal performance will depend more on how users utilise this case than the case design itself.
The O11D EVO XL is a true blank canvas when it comes to PC cases. The case has no fans, allowing users to choose their own. The case can be inverted, giving the case an entirely different look, and the parts like this case's motherboard tray and radiator brackets can be mounted in a variety of ways to give users of this case extra space where they need it. The motherboard tray alone has three different mounting heights, allowing users to have more or less clearance at the top and bottom of the case. This is great news for users of thick liquid cooling radiators, or simply have an aesthetic preference when it comes to motherboard mounting location.
While the O11D EVO XL can support large all-in-one CPU liquid coolers and large heatsinks, Lian Li has clearly designed this case with custom liquid cooling in mind. This case can accommodate three 420mm liquid cooling radiators with ease, and has more than enough space to mount reservoirs and pumps for such a large liquid cooling loop. The size, scale, and customisability of this case allows users to create PCs with very few restraints, enabling the creation of incredible custom PCs.Â

With an asking price that is over £200, the Lian Li O11D EVO XL is an expensive case, especially after you consider the fact that this case has no included fans. Add on the fact that this case practically demands a custom liquid cooling setup, and users will likely be spending thousands after they add together the cost of fans, radiators, pumps, water blocks and components. This case is designed for top-tier PCs, and that fact alone makes its £235-£245 asking price small when compared to everything else.
Lian Li has done an incredible job designing the O11D EVO XL, and we know that this case is going to be the enclosure of choice for many PC enthusiasts. This case has my mind spinning with ideas for liquid cooling setups, hardware placement, and components choices. This is a case that is made for people who are excited about PC hardware and have the money to make their dream PC a reality.
With their O11D EVO XL, Lian Li has created an incredibly capable PC chassis that deserves nothing less than OC3D's Enthusiast Grade award. This is a case that was made by enthusiasts for enthusiasts, and I am sure that we will be seeing this case a lot at conventions in the future. This case has us dreaming about the PCs that we could make with this, and all of the little details that could take a high-end system to the next level. Not all cases do that for us, but Lian Li's O11D EVO XL does.Â
Lian Li's O11D EVO XL is available to purchase in the UK starting today at Overclockers UK (White Model Link)(Black Model Link).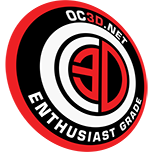 Â
You can join the discussion on Lian Li's O11D EVO XL review on the OC3D Forums.
Video Review