Corsair's revolutionising cable management with their iCUE LINK Smart Component Ecosystem
RGB and fan cable management made simple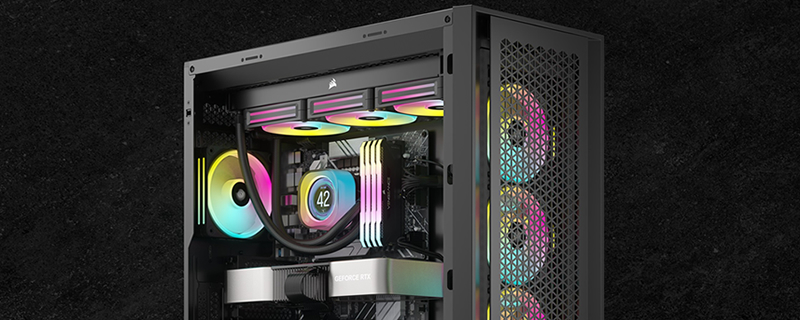 Corsair transforms cable management with their new iCUE LINK ecosystem  
Let's face it, cable management can be a nightmare, especially if your PC contains a lot of RGB illuminated fans. RGB fans often have two cables, a PWM cable to control and power the fan, and an RGB cable to power and control the fan's lighting. If you have a lot of fans, those cables add up fast, and more often than not all of those cables need to be routed into a fan controller or RGB hub. That's a lot of cable clutter, and thanks to Corsair that mess of cables can become a thing of the past. 
At Computex 2023, Corsair has revealed their new iCUE LINK ecosystem, a system that allows compatible fans and AIO CPU Liquid coolers to be daisy chained to minimise cable clutter and centralise fan speeds and fan illumination onto a single output on Corsair's new iCUE LINK hub. This eliminates practically all fan and RGB related cable clutter by condensing it into practically nothing. iCUE LINK makes PC building easier by reducing cable management requirements and simplifying how fans and RGB components are powered and controlled. 

Each of Corsair's new iCUE Link hubs can support up to 14 devices, which is more RGB devices than most users will have in their PCs. For those who need more, they can utilise two iCUE LINK hubs, and these hubs are compact and easy to hide within your PC. 
With their new iCUE LINK RGB series of CPU liquid coolers Corsair has simplified cable management by powering and controlling each units' RGB lighting and pump using headers on each unit's radiators, which means that users of these coolers will not need to route cables around their motherboard's heatsinks in order to power their AIO's pump and control its RGB lighting. With Corsair's iCUE LINK ecosystem, Corsair are reducing cable clutter and making RGB system building a lot easier.
Corsair's iCUE LINK ecosystem appears to be an excellent implementation of a great set of ideas, and we are looking forward to seeing these products for ourselves soon. Corsair plans to release their first iCUE LINK products in June 2023, starting with their new QX120 and QX140 fans and new iCUE LINK RGB series CPU Liquid Coolers. In Q3 2023, this range will expand to include Hydro X Series custom cooling products such as CPU blocks, GPU blocks, and pump/reservoir combos. Below is what Corsair has to say about their new iCUE LINK products.
Press Release – CORSAIR Revolutionizes DIY PC Building with the New iCUE LINK Smart Component Ecosystem 
CORSAIR, a world leader in high-performance gear and systems for gamers, content creators, and PC enthusiasts, today ushered in a new era of smart, simplified DIY PC building as it revealed the iCUE LINK Smart Component Ecosystem. iCUE LINK changes the way experienced PC builders and newcomers alike will create their next PC, implementing patent-pending single-cable technology to reduce the time it takes to build and set up a new performance PC by as much as 50% while dramatically reducing cable management. No more nests of wires, connection hubs, PWM and RGB splitters cluttering up your case – all thanks to the unprecedented simplicity and potential of iCUE LINK.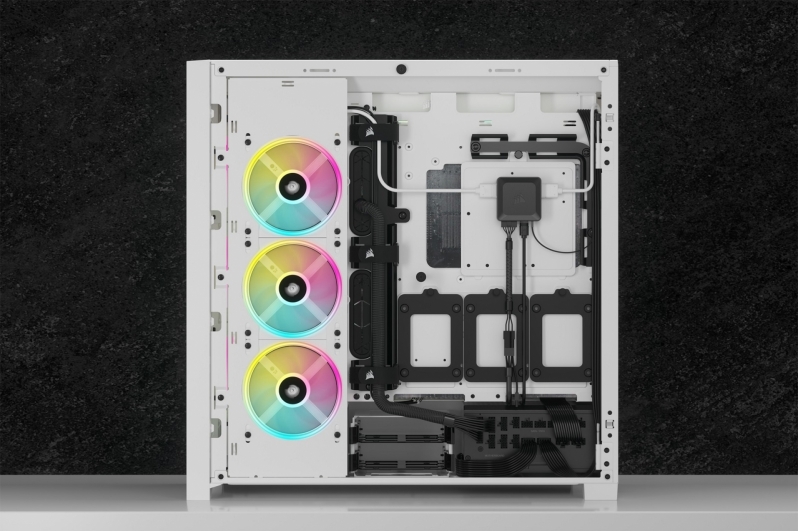 A built-in microcontroller in every individual iCUE LINK component acts as a "brain" that communicates with the System Hub, enabling a generational leap in system intelligence and opening up exciting possibilities – such as the new Time Warp RGB lighting mode that uses a strobing effect to make it appear as if your fans are frozen in place or spinning backwards, and individual fan response curves that let you optimize for noise and performance like never before.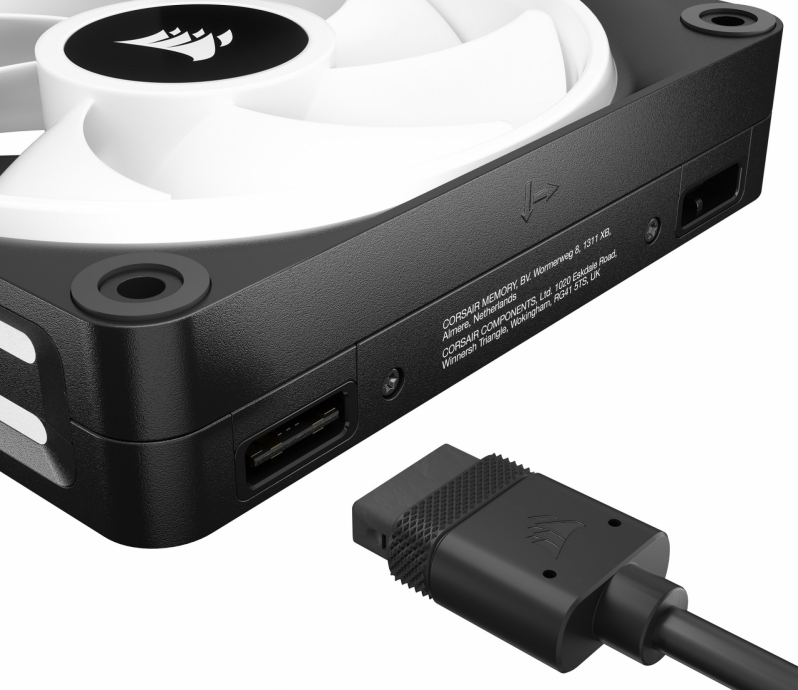 Encompassing a wide range of products such as fans, AIO coolers, custom cooling components, and more, iCUE LINK makes building a PC fast, easy, and clean. All iCUE LINK devices can be connected in a chain of components to the System Hub, each device connected to the next with a single cable. Using these reversible, universal connectors, you'll never have to hunt for the right wire, splitter, or adapter again.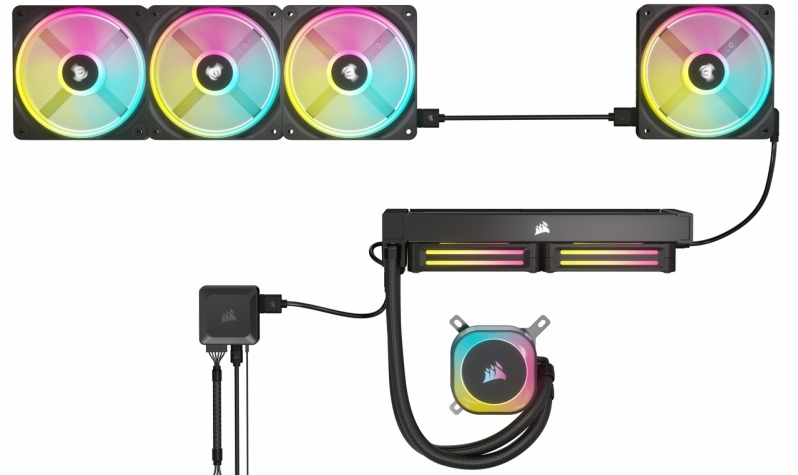 The first wave of iCUE LINK products launching in June 2023 will include all-new fans, AIO coolers, and the System Hub. The patent-pending QX120 and QX140 RGB are the world's first fully digitally controlled fans, equipped with a proprietary Magnetic Dome bearing, a digital temperature sensor, and quad RGB light loops. The new iCUE LINK RGB series of high-performance liquid CPU coolers feature stunning lighting and hidden wiring for a flawless look.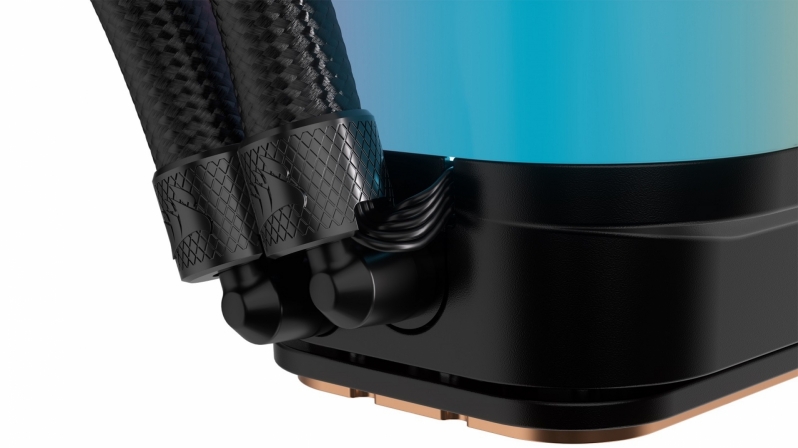 An expanded range of iCUE LINK-enabled Hydro X Series custom cooling products, including CPU blocks, GPU blocks, and pump/reservoir combos will follow in Q3 2023. There's much more to come from iCUE LINK, as CORSAIR will steadily introduce many more products in the new ecosystem over time to enable a simplified world of PC building for everyone. For more information on iCUE LINK and to sign up for the latest iCUE LINK updates, please visit https://www.corsair.com/link2023.
Availability and Pricing
The first products in the CORSAIR iCUE LINK Smart Component Ecosystem will be available in June 2023 from the CORSAIR webstore and the CORSAIR worldwide network of authorized retailers and distributors. 
You can join the discussion on Corsair's iCUE LINK Smart Component Ecosystem on the OC3D Forums.