Lian Li has added a screen to its new UNI series fans
These fans can display GIFs, images, or system information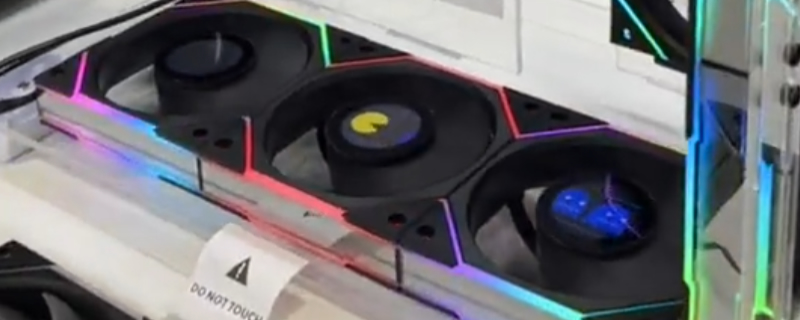 Lian Li's new UNI series fans contain an integrated LCD screen
At Computex 2023, Lian Li has revealed a new fan that features an LCD screen that's integrated into their central hubs. These fans, Lian Li's 2nd Generation UNI series fans, will be controllable using Lian Li's new L-Connect 3 cables and supports GIF files, MP4 videos ,and images. The screens on these fans can also be used to display system information. 
These new UNI LT LCD fans from Lian Li utilise liquid crystal polymer blades, and fluid dynamic bearing motor. Lian Li has stated that these fans will be available in Q3 2023, and that these fans feature an IC that will allow them to be recognised individually by Lian Li's software, allowing multiple fans to display a series of different images of data points.

Currently, Lian Li has not finalised the design of these new fans, with their website stating that they will either use 2.1-inch or 1.6-inch LCD screens. These fans will also feature RGB lighting elements around their casing.
Being the first fans on the market to feature an LCD display, you can expect Lian Li's new UNI TL LCD series fans to be incredibly expensive when they launch later this year. These new fans take the idea of a "premium fan" and take it to a whole new extreme, allowing users to deck out their PC with an LCD display on every fan. 
You can join the discussion on Lian Li's new UNI series fans on the OC3D Forums.