Phanteks changes the name of their Enthoo Luxe 2 case following complaints from Thermaltake
Phanteks changes the name of their Enthoo Luxe 2 case following complaints from Thermaltake
Phanteks has announced that they have changed the name of their Enthoo Luxe 2 chassis to the Enthoo 719, avoiding potential litigation from Thermaltake.Â
Thermaltake requested the name change in a recent letter, which suggested that Phanteks' "Enthoo Luxe 2" product name is similar to their "Luxa 2" trademark. In their letter, Thermaltake requested that Phanteks change the name of their case to prevent confusion.Â
To prevent any litigation, and to put this matter to rest quickly, Phanteks has changed the name of their Enthoo Luxe 2 chassis and released the following response on social media. This response disagrees with Thermaltake's assertions and states that Phanteks would rather spend its time "creating innovative products" than participating in trademark disputes. Â
Â
  Phanteks recently received a letter from Thermaltake suggesting that the Enthoo Luxe 2 product name has similarities to their "Luxa 2" mark, a mobile accessory brand.

We strongly disagree with this finding as the Luxe 2 is simply an iteration of the original, a computer chassis. We never had the intent to cause confusion by using the name described.

We have decided to move on and change the product name to "Enthoo 719" to allow us to spend less time on this matter and concentrate on creating innovative products for our users. Thank you for your understanding.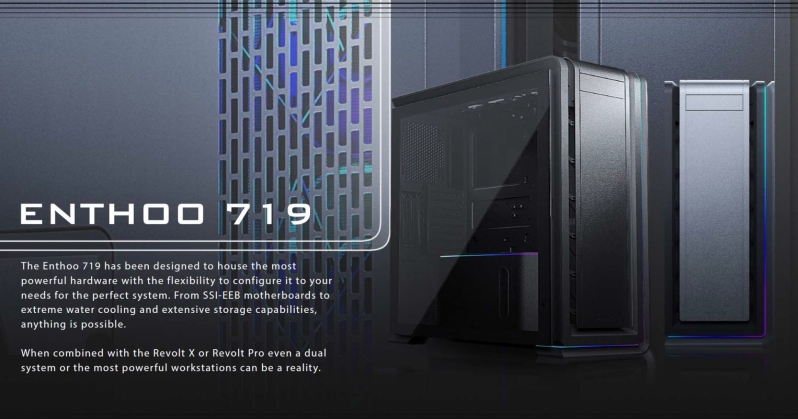 Â
Phanteks' Enthoo 719 chassis is the same as their Enthoo Luxe 2. The only change to the case is its name. Thermaltake has made no public statements regarding this matter.Â
You can join the discussion on Phanteks changing the name of its Enthoo Luxe 2 case to the Enthoo 719 on the OC3D Forums.Â