Streacom showcases their Fanless SG10 PC case at Computex
A passive PC case that can dissipate an impressive amount of heat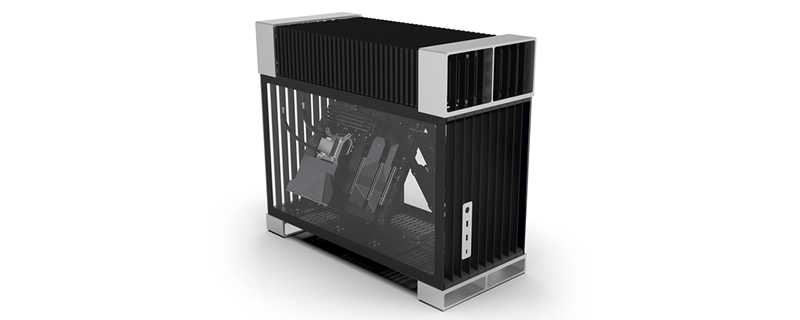 A passive PC case that can dissipate up to 600 watts of heat – Meet the Streacom SG60
At Computex 2023 we have managed to get a quick look at Streacom's SG10 passive PC case, a fanless design that utilises "loop heat pipe" (LHP) technology to cool both a CPU and a GPU passively.Â
With the ability to dissipate up to 600 watts of thermal energy, the Streacom SG60 is a triumph of passive cooling technology, being able to cool both a CPU and a GPU silently using a Calyos-based LHP cooling solution. This case is capable of dissipating more heat than traditional passive PC cases, opening the door to the creation of some impressively powerful passive PCs.Â
At its core, the SG10 is a redesign of the Calyos NSG0, a Kickstarter project that couldn't be realised in its original form. Despite this failure, Calyos endeavoured to find a partner that could bring their ideas to life, and that partner was Streacom, and the result of their partnership is the re-designed, re-engineered, and improved SG10.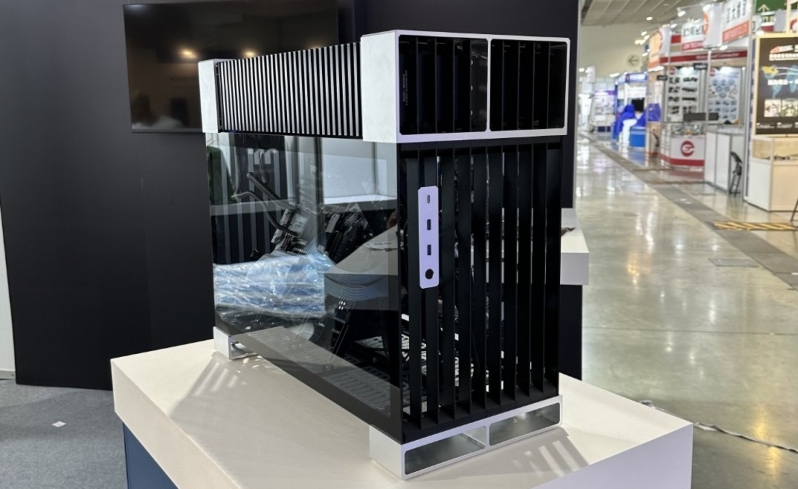 With the ability to dissipate up to 600 watts of power, the Streacom SG10 can be used to passively cool fairly powerful CPU and GPU combinations. Our guess is that this chassis could cool a system with an Nvidia RTX 4070 fanlessly, which is no small feat.
Streacom has confirmed that their SG10 will be making it to market, something that should be music to the ears of any passive PC enthusiast.
  The SG10 is a collaboration with Calyos, an ambitious project to create a fanless gaming case, capable of cooling high-performance CPUs and GPUs in fully passive mode (no forced airflow). It also serves as a proof of concept for the application of loop heat pipe technology in the consumer PC market and is the first step to making it a viable high-performance alternative to water cooling.

The SG10 began life as a Kickstarter project launched by Calyos as the NSG0 however the project in its original form could not be realised. A search ensued to find a partner with case manufacturing experience to get the project back on track and having extensive experience with fanless cases, Streacom was the natural fit.

The SG10 represents a complete redesign of the NSG0, not a single component was carried over from the original concept. Even the core components of the Evaporator that pumps the coolant around the system and the Condenser that radiates the heat have been entirely redesigned, re-engineered and improved far beyond the original specification and scope.

Comprising of extruded precision-milled aluminium and structural steel elements, the SG10 is an intricate design that blends demanding cooling functionality, component flexibility and elegance in a truly unique package. Beyond the fact it can handle TDPs well beyond any other fanless case, it features other never-before-seen features such as fully adjustable diagonally mounted components and front/back IO ports that can be positioned anywhere along the front and back of the case.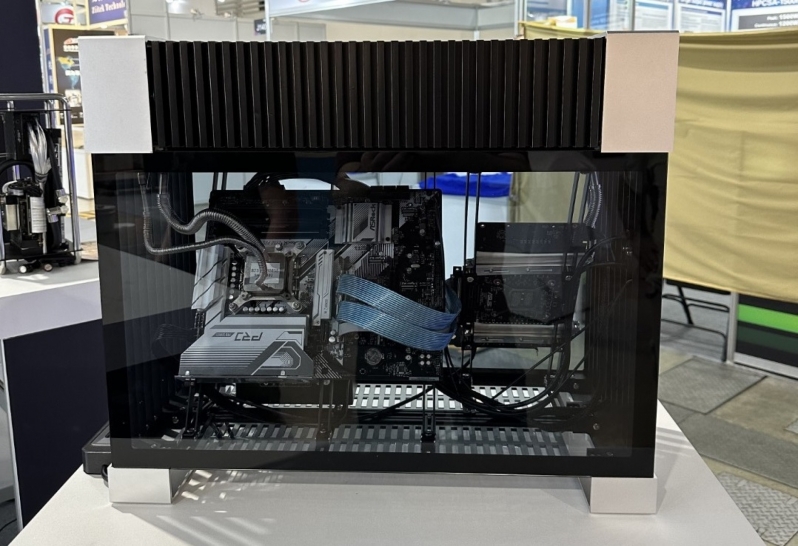 Streacom's SG10 passive PC chassis has us excited about the future of passively cooled PCs. Being able to dissipate 600 watts of heat without fans is a huge achievement, and it is possible that future iterations of the SG10 will be able to dissipate more thermal energy and provide lower operating temperatures to passively cooled components. The future of fanless PCs is bright!
You can join the discussion on Streacom's SG10 Passive PC case on the OC3D Forums. Â