AMD launched three processors today, but where is the UK's retail stock?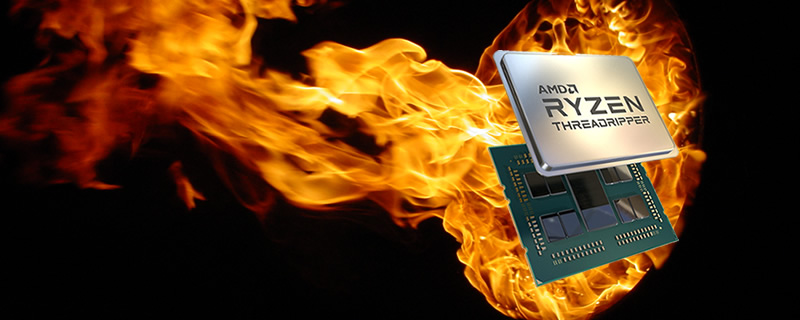 AMD launched three processors today, but where is the UK's retail stock?
Today, AMD launched three new processors, their Ryzen 9 3950X, their Ryzen Threadripper 3960X and their Ryzen Threadripper 3970X, all of which deliver impressive performance levels on their respective motherboard platforms.Â
Sadly, if you are in the UK, chances are that you are unable to order any of these processors today. We checked at multiple retailers such as Overclockers UK, Scan U, Ebuyer, Box and CCL computers and none of them had stock of any of AMD's newly released processors.
Most of these websites have AMD's new Ryzen 3000 series processors available to pre-order, but none of them has a firm arrival date. Scan UK has the earliest listed arrival dates of December 31st for the Ryzen 9 3950X, December 13th for the Ryzen Threadripper 3960X and December 6th for the Ryzen Threadripper 3970X, but ultimately these processors will ship once the retailer receives stock.Â
At Scan UK, the following message is listed for the Ryzen 9 3950X, requesting that customers don't contact them for ETA updates.Â

THE 3950X IS ON BACKORDER WITH AMD, THERE IS NO CONFIRMED ETA ON THIS PRODUCT. PRE-ORDERING THIS ITEM YOU WILL BE PLACED IN A QUEUE WE ADVISE YOU ONLY PLACE THIS 1 PRODUCT IN A BASKET. ANY PRE-ORDERS WILL BE FIRST COME FIRST SERVED BASIS.
Hopefully, AMD will be able to resolve these stock issues over the coming weeks, as it is disappointing to see a lack of UK availability for such groundbreaking hardware.
You can read our review of AMD's Ryzen Threadripper 3960X processor here.   Â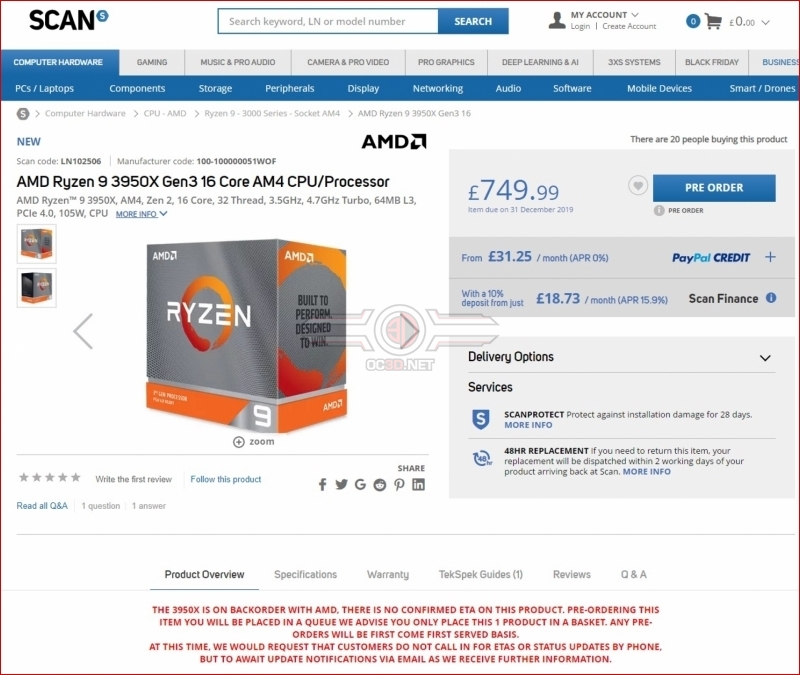 Â
You can join the discussion on the lack of UK availability for AMD's latest Ryzen 3000 series processors on the OC3D Forums.Â