AMD's 64-core Ryzen Threadripper 3990X has already been pushed to 5.55GHz by overclockers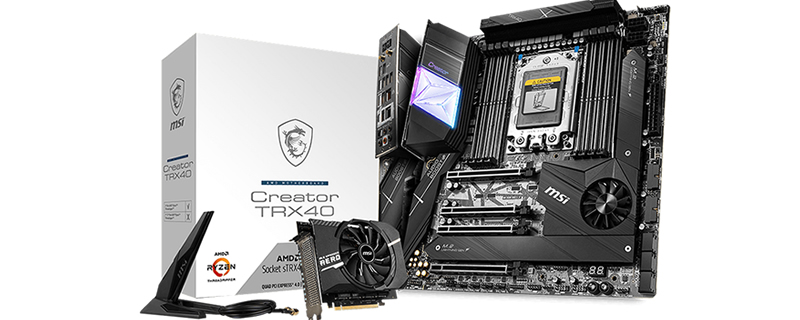 AMD's 64-core Ryzen Threadripper 3990X has already been pushed to 5.55GHz by overclockers
AMD has officially launched its Ryzen Threadripper 3990X processor, and with it comes a slew of new overclocking world records. That's right, AMD's Threadripper 3990X isn't even a day old, and it is already setting records.
First up is TSAIK's record overclock of 5.55GHz, which was achieved on MSI's TRX40 Creator motherboard and a single stick of DDR4 DRAM at memory speeds of 1866MHz with CL13 timings. While others have reported that this was an all-core overclock of 5.5GHz, TSAIK's HWBOT submission only shows a single core running at this speed.Â
What's more impressive is the all-core 5.3GHz overclock that was achieved by SPLAVE, which was able to achieve a mind-bending score of 39518 on Cinebench R20. This overclock was completed on an ASRock TRX40 Taichi motherboard with two 1250W power supplies and G.Skill NEO memory which was running at 3200MHz with CL11 timings. This overclock was achieved using liquid nitrogen cooling.Â
Over the coming days, overclocking enthusiasts worldwide will be putting AMD's Ryzen Threadripper 3990X through its paces, so expect to see more world record attempts in the coming days and weeks.Â
At stock, AMD's Ryzen Threadripper 3990X can already deliver mindbending levels of CPU performance in multi-threaded tasks, but in the world of hardcore overclocking, a CPU's stock performance is never enough. One has to wonder if we will ever see such a high Cinebench R20 score on a consumer-grade CPU at stock, and if so, how long will it take for such a processor to hit the market?
 Â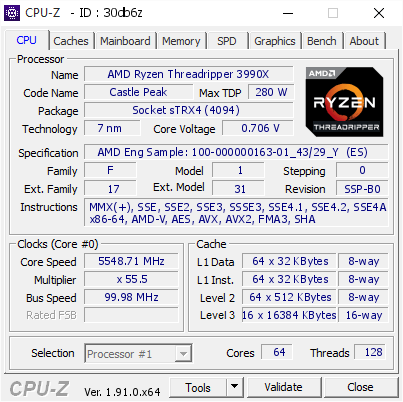 Â
You can join the discussion on AMD's Ryzen Threadripper 3990X processor and record overclocking performance on the OC3D Forums.Â