ASRock teases Phantom Gaming motherboards with 2.5G LAN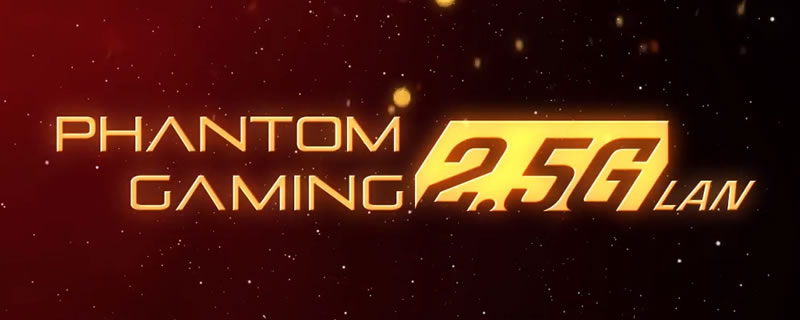 ASRock teases Phantom Gaming motherboards with 2.5G LAN
ASRock has officially confirmed their plans to release Phantom Gaming series motherboards with 2.5G LAN connections, offering users a 2.5x increase in potential bandwidth as well as a promised decrease in overall latency, marketing their networking features as a "must have" for gamers. 
This also verifies early leaks which suggested that ASRock's Phantom Gaming branding, which has so far been exclusive to ASRock's Radeon graphics hardware, will be moving into the motherboard market, assuming that ASRock isn't crazy enough to add 2.5Gb ethernet to a graphics card.
Right now the only expected motherboard launch in the near future is the release of Intel's Z390 series mainboards, making now the perfect time to start building hype around new features, especially those that are unique to a specific brand. 
AMD is not expected to release any new motherboard models until the launch of their Ryzen 3000 series with their 7nm Zen 2 architecture, something that isn't scheduled to release until 2019. Phantom Gaming may be an AMD-specific brand in the graphics card space, but it looks like will be coming to the motherboard market in the form of Intel 300-series mainboards.   
     
ASRock has not released anything else about their Phantom Gaming motherboards aside from the fact that they are "Coming Soon". 
You can join the discussion on ASRock's future Phantom Gaming motherboards supporting 2.5G LAN on the OC3D Forums.